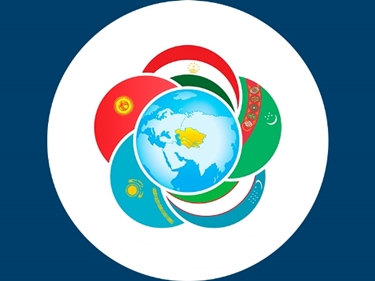 The 5th Consultative Meeting of the Heads of Central Asian States will be held in Dushanbe on 14-15 September 2023. The Ministers of Transport of the five countries of the region will meet for the first time on 13 September, the Ministry of Transport of Tajikistan reports.
It is expected that the meeting, which will be held under the chairmanship of the Minister of Transport of the Republic of Tajikistan Azim Ibrohim, will be attended and will be addressed:
Minister of Transport of Kazakhstan Marat Karabayev
Minister of Transport and Communications of the Kyrgyz Republic Tilek Tekebayev
Minister of Transport of Uzbekistan Ilkhom Makhkamov
Director General of the Agency of Transport and Communications under the Cabinet of Ministers of Turkmenistan Mammetkhan Chakiyev.
The first meeting of transport Ministers of Central Asian countries will serve as a platform for discussing transport and logistics issues and its further harmonization.
In recent years, there has been a major shift in the priorities of the multilateral Transport Strategy towards implementing the UN Sustainable Development Goals (SDGs), stimulating the development of multimodal transport corridors with new financing models, developing transport infrastructure, ensuring sustainable mobility, sustainable urban development, ensuring comprehensive road safety, and implementing a new climate agenda. These trends and shifts need to be taken into account in the national transport strategy of the Central Asian states and the development of measures for its further implementation.
The potential of using transport policy instruments to implement national political, foreign economic and integration priorities is increasingly being stated by the leaders of countries and economic blocks. In particular, this was discussed at the Second UN Global Conference on Sustainable Transport on 13-15 October 2021 in Beijing, China.
At the first meeting of the Ministers of Transport of the Central Asian States, a draft Agreement on strengthening the Connectivity of Land Transport in Central Asia will be presented and approved, which will be signed within the framework of the Fifth Consultative Meeting of the Heads of Central Asian States.
The purpose of signing this agreement is to achieve strong relations in the Central Asian region in the field of transport and logistics, including:
– creation of favorable conditions for the development of international land transport;
– ensuring a competitive environment in the transport services market in the Central Asian region;
– improving the efficiency and formation of new international corridors, including multimodal ones;
– simplification of the process of transportation and transit by land transport;
– development of modern transport and logistics services;
– introduction and use of innovative technologies, including digitalization of the process of transportation by land transport;
– promotion and development of the practice of using environmentally friendly modes of transport.
Following their meeting, the transport ministers of the five countries of the region will adopt a joint communique.
The ministers of transport will hold bilateral meetings in Dushanbe. ///nCa, 8 September 2023
#transport, #logistics, #Central Asia, #Tajikistan, #Turkmenistan, #Uzbekistan, #Kazakhstan, #Kyrgyzstan, #Consultative_meeting_of_the heads_of_state of_the_Central_Asia_states