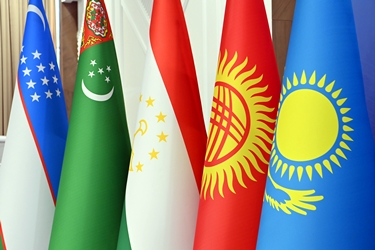 A package of five documents is expected for adoption following the Consultative Meeting of the Heads of Central Asian States, to be held in Dushanbe, Tajikistan, on 14-15 September 2023. The statement was made by deputy foreign minister of Tajikistan Sodik Imomi at a press briefing on Wednesday, 30 Aug 2023.
The set of the documents include:
Joint statement of the Heads of Central Asian States
Agreement in the field of land transport
Agreement on the general directions of youth policy
Regulations on the Council of National Coordinators for Consultative Meetings
Roadmap to support the health and well-being of population of the Central Asian region for 2023-2025 (developed in cooperation with the World Health Organization)
Within the framework of the Consultative Meeting, Tajikistan initiated 16 side events in the fields of economy, industry, education, transport, gender, science and culture, youth and sports.
So, on 13 September 2023, a meeting of foreign ministers of the regional countries will take place, the National News Agency of Tajikistan "Khovar" reports.
An exhibition of producers of Central Asian countries, a gala concert "Evening of Friendship", an Economic Forum, the Second Forum of university rectors, the First meeting of ministers of transport, a regional meeting of members of the Dialogue of Women leaders, an exhibition of artists, a festival of national dishes, a youth forum, an international scientific conference, a number of related cultural, mass and sports events are also planned.
Sodik Imomi stressed: "The Tajik side attaches exceptional importance to these events, proceeds from the priority of our country's foreign policy, which is aimed at strengthening good neighborliness and partnership with our neighbors in Central Asia. We welcome steps to deepen our cooperation and consolidate the processes taking place in our region. In this regard, such meetings are a platform where not only pressing problems are discussed, but also issues of our joint activities for the near and long-term prospects." ///nCa, 30 August 2023
#Consultative_Meeting_of_the_Heads_of_Central_Asian_States, #CentralAsia, #Turkmenistan, #Tajikistan, #Kazakhstan, #Kyrgyzstan, #Uzbekistan