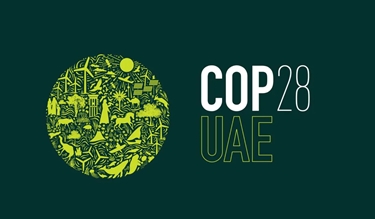 The UAE President Sheikh Mohammed bin Zayed Al Nahyan sent a letter to President of Turkmenistan Serdar Berdimuhamedov with an invitation to participate in the 28th Conference of the Parties to the UN Framework Convention on Climate Change (COP28).
The letter was handed by UAE Ambassador to Turkmenistan Ahmed Al Hameli to the Acting Minister of Foreign Affairs of Turkmenistan Vepa Hajiev at the Ministry of Foreign Affairs of Turkmenistan, the UAE Embassy reports in social nets.
The sides also discussed the prospects of developing bilateral cooperation in all areas.
The UAE will host COP28 from 30 November to 12 December 2023 in Expo City Dubai to unite the world towards agreement on bold, practical and ambitious solutions to the most pressing global challenge of our time.
The purpose of COP28 is to realize ambitious achievements to limit global warming to no more than 1.5 degrees Celsius above pre-industrial levels. The conference will provide a thorough review of the progress made in attaining the goals of the Paris Agreement. ///nCa, 1 June 2023
#COP28, #Turkmenistan, #UAE