The Government of Turkmenistan with the support of four UN agencies – UNICEF, UNFPA, UNODC, and IOM, continued to progress on the Joint Programme on "Empowering and Engaging the Youth to Mitigate the Multi-Dimensional Threats of the Health Pandemic" coordinated by the UN Resident Coordinator Office.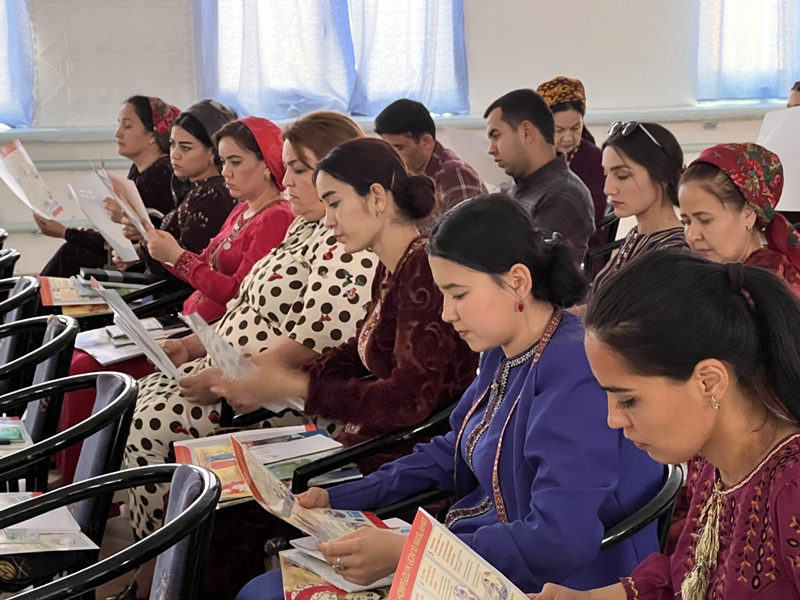 On 11 and 14 April 2023 in the framework of this Joint Programme and in cooperation with the Ministry of Education, UNICEF conducted training sessions on Disaster Risk Reduction and Climate Change Adaptation for specialists of the education systems and members of Youth Reference Groups of Dashoguz and Lebap velayats. As a result, specialists of the education system gained stronger knowledge on measures to mitigate the risks of natural disasters, which will increase the resilience of schools and students. These sessions are timely in the light of the increased frequency of natural hazards around the world, as seen from the recent tragic events in Turkiye and Syria.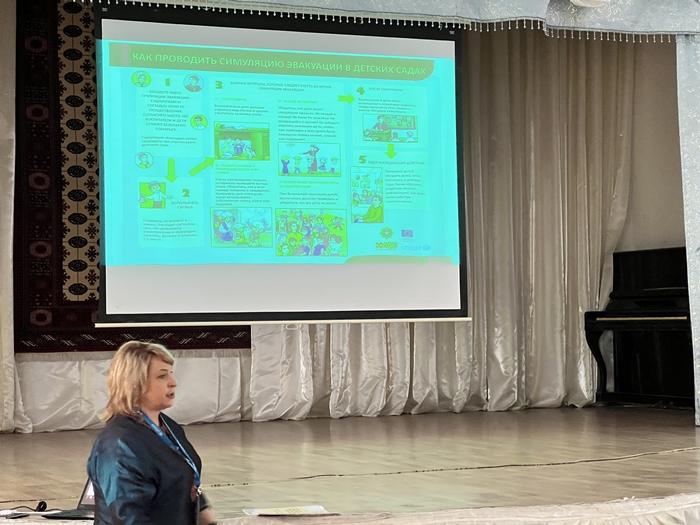 The new skills will help to mitigate the negative impacts and enable the introduction of disaster risk reduction and climate change adaptation topics into education process using the approach of human security in emergency situations.
At the end of the trainings, the participants received training materials on disaster risk reduction and climate change adaptation, to be distributed and used by 900 secondary schools of Dashoguz and Lebap velayats, to continue building their resilience and environmental security. ///UNICEF Turkmenistan, 14 April 2023