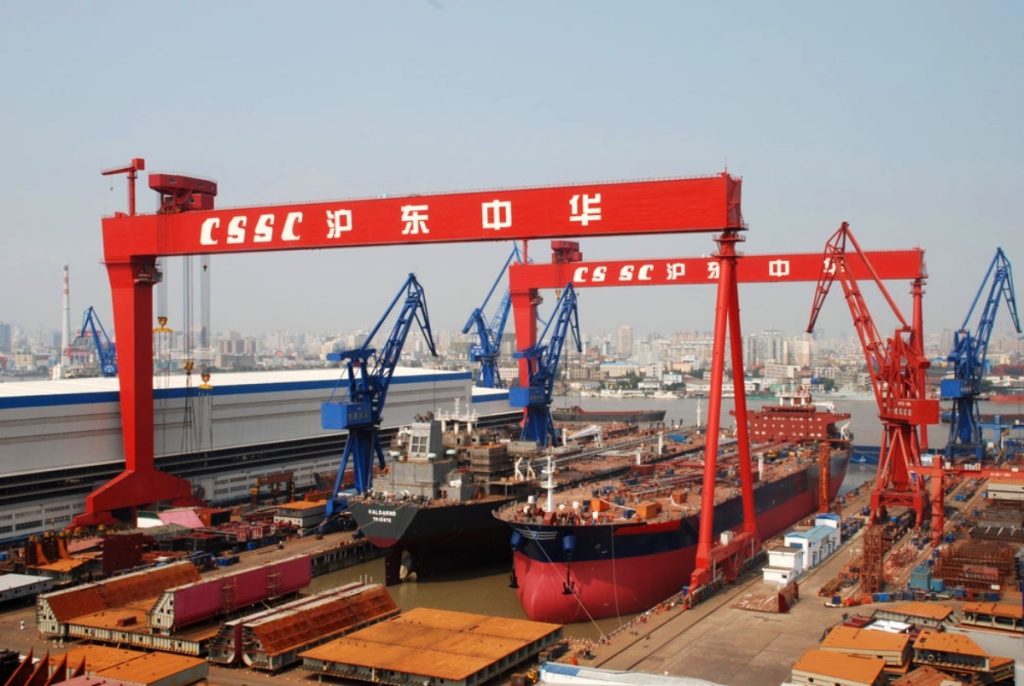 nCa Report
In an unprecedented deal, France has placed order with China for the construction of 16 large container ships. The total value of the order is more than 21 billion yuan (about 3 billion U.S. dollars).
Xinhua reports that the China State Shipbuilding Corporation has signed a cooperation agreement with France's CMA CGM Group to produce twelve 15,000-TEU dual-fuel large container ships powered mainly by methanol, and four 23,000-TEU ones fueled mainly by liquefied natural gas (LNG).
This is the highest single order received by the shipbuilding industry of China.
Each of the methanol-powered ships measures 366 meters in length and 51 meters in width and is designed to have the ability to carry 156,000 tonnes of cargo, reports Xinhua.
It is also the Chinese group's first order to produce such methanol-fuelled container ships. — Independently developed, the vessel can achieve net zero carbon emissions during its whole voyage.
* * *
The placement of order by France is not for want of the domestic capacity or expertise in the sphere of shipbuilding.
There are at least 16 shipyards of various capabilities in France.
In fact, France is among the world leaders in the ship construction sector. The Naval Group (formerly, DCNS) is in the top ten in the world in the naval construction including the surface vessels and submarines. It is owned jointly by the French State and the Thales Group, and employs nearly 16000 people across 18 countries.
This order, on one hand shows the solid desire of France to remain engaged with China economically, and on the other hand, it is a proof of the quality of shipbuilding in China.
The price may not have been a decisive factor because the ships of similar configuration are produced by the other major shipyards around the world at nearly the same price, perhaps only slightly higher.
* * *
The China State Shipbuilding Corporation (CSSC) is a Chinese shipbuilding conglomerate.
CSSC is one of the top 10 defence groups in China. It consists of various shipyards, equipment manufacturers, research institutes and shipbuilding-related companies that build both civilian and military ships.
It owns some of the most well known shipbuilders in China, such as Dalian Shipbuilding Industry Company, Jiangnan Shipyard, Hudong–Zhonghua Shipbuilding, Guangzhou Huangpu Shipbuilding and Guangzhou Wenchong Shipyard.
Its subsidiary, China CSSC Holdings Limited, is listed on the Shanghai Stock Exchange, and in turn owns other subsidiaries including Shanghai Waigaoqiao Shipbuilding. As of 2022, CSSC builds around 41 percent of all ships. All CSSC ships are built to military specifications, according to Chinese government doctrine.
* * *
CMA CGM S.A., the company that has placed the order, is a French container transportation and shipping company. It is the world's 3rd largest container shipping company.
Its headquarters are in Marseille, France. The name is an acronym of two predecessor companies, Compagnie Maritime d'Affrètement (CMA) and Compagnie Générale Maritime (CGM), which translate as "Maritime Freighting Company" and "General Maritime Company".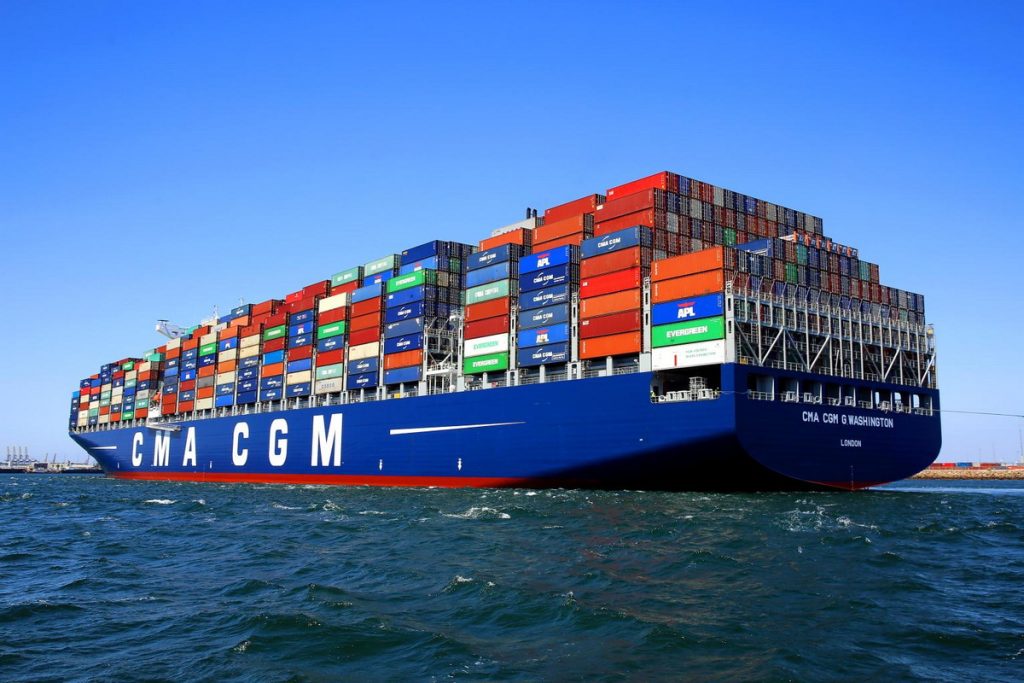 With a presence in 160 countries through 400 offices, 750 warehouses, 155,000 employees and a wide fleet of 593 vessels, CMA CGM serves 420 of the world's 521 commercial ports and operates 257 shipping lines.
The total carrying capacity of the CMA CGM fleet is more than 2,300,000 TEU (1,480,000 containers).
* * *
Methanol is a safe, proven, cost-competitive marine fuel for the commercial shipping industry that can meet or exceed current and planned emissions regulations. Shipping accounts for nearly 3 per cent of global GHG emissions and there is growing global demand for lower-emission marine fuel.
Grey and brown methanol are made with fossil-fuel feedstocks, either natural gas or coal. Low-carbon or blue methanol is produced using captured carbon and renewable electricity or green hydrogen in place of natural gas. Methanol made from renewable sources using renewable energy is known as green methanol.
* * *
The induction of these 16 ships will add nearly 12% to the container carrying capacity of the French CMA-CGM fleet.
It will obviously add to the ability of CMA-CGM to add new routes to its portfolio of services and shift more cargo on the existing routes.
It also shows confidence in the future of the container transportation in general, and the expected rise in the volume of intercontinental movement of cargo in particular.
This order is also the endorsement of the quality of the Chinese shipbuilding and would hopefully encourage other clients to place orders with China. /// nCa, 12 April 2023