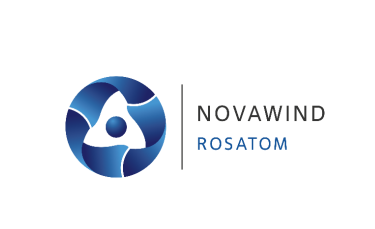 NovaWind JSC has signed a memorandum of understanding and cooperation with the ministry of energy of Kyrgyzstan, reports AKIpress.
NovaWind JSC is a wholly owned subsidiary of the Russian nuclear energy giant Rosatom Corporation.
The memorandum, signed by the Kyrgyz minister of energy, Talaibek Ibraev, and the Director General of NovaWind JSC, Grigory Nazarov, is the first foray of the company into a foreign market.
NovaWind, formed in 2017 on the clustering of all the wind energy assets of Rosatom, has done seven projects in the different regions of the Russian Federation.
NovaWind JSC
According to the company website:
NovaWind is a wind energy project integrator providing system solutions for the wind generation industry, including wind farm design engineering, production of wind turbine components, supply chain and site logistics management, wind farm operation and maintenance. NovaWind plans to build 1.7 GW of wind generation capacity by 2027.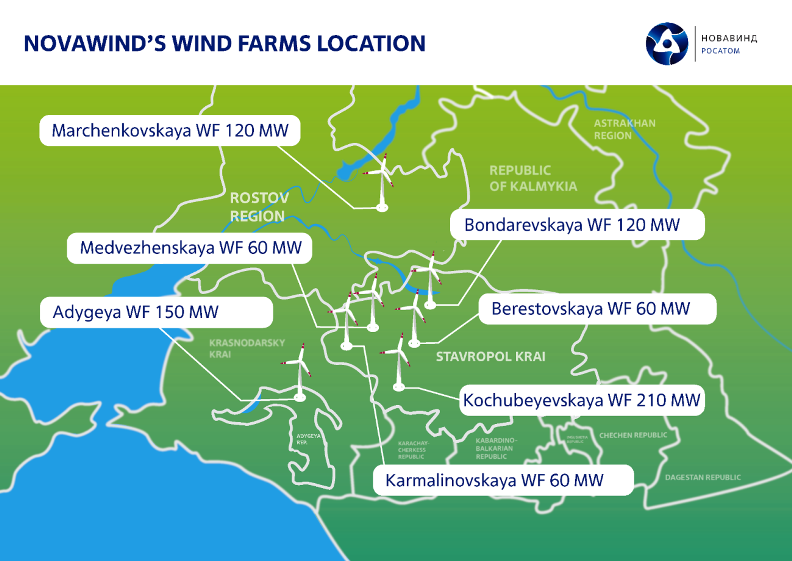 Projects
"In March 2020, Adygea Wind Farm with an installed capacity of 150 MW was put in operation in the Republic of Adygea. In January 2021, Russia's largest Kochubeevskaya Wind Farm in the Stavropol Krai began supplying electricity to the wholesale electricity market. Another wind farm in the Stavropol Krai, Karmalinovskaya, with a capacity of 60 MW was brought online in April 2021. In the Rostov Region, 120 MW Marchenkovskaya Wind Farm has been supplying electricity to the wholesale electricity market since 1 July 2021. In the Stavropol Krai, 120 MW Bondarevskaya Wind Farm has been supplying electricity to the wholesale electricity market since 1 September 2021 and 60 MW Medvezhenskaya Wind Farm has been supplying electricity to the wholesale electricity market since 1 December 2021. The fifth NovaWind'
At present, NovaWind is constructing two more wind farms in the Stavropol Krai. /// nCa, 21 February 2023 [Images credit NovaWind, AKIpress]