On Wednesday, 15 February 2023, President of Turkmenistan Serdar Berdimuhamedov received Alexey Miller, CEO of the Russian company Gazprom.
During the conversation, Miller confirmed his company's interest in mutually beneficial cooperation with Turkmenistan.
As it was noted at the meeting, the fuel and energy sector, where a lot of experience has been accumulated and there is a solid potential, occupies an important place in the comprehensive Turkmen-Russian cooperation.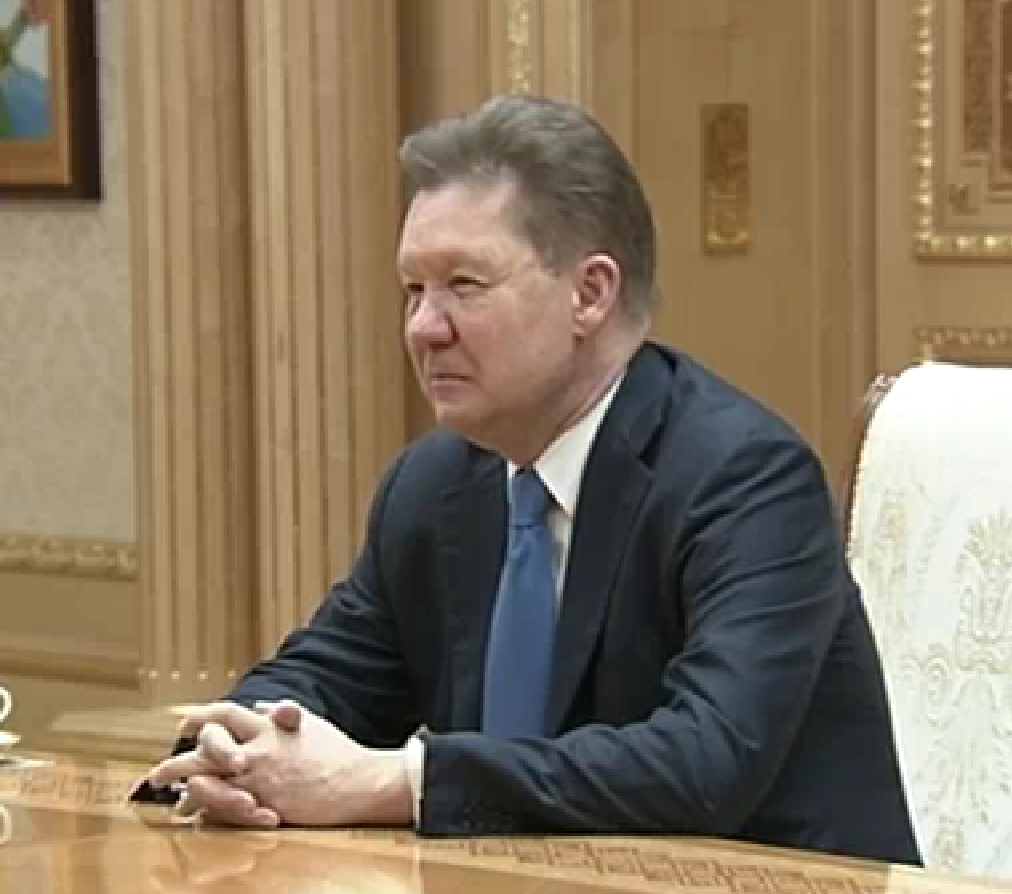 It was noted that Gazprom is a long-standing partner of Turkmenistan. Over many years of joint work, an effective model of relationships based on trust and mutual consideration of interests has been formed.
Serdar Berdimuhamedov stressed that Turkmenistan, having vast reserves of natural resources, is aimed at developing long-term cooperation with all interested foreign partners. The key areas are the modernization of oil and gas industry enterprises, increasing the efficiency of the upstream and downstream sectors, and diversification of energy exports.
The head of Turkmenistan noted the existence of good prospects for further deepening of bilateral cooperation. In this context, approaches to optimizing the existing cooperation potential were discussed.
The meeting gave an opportunity to discuss the brining of gas cooperation between Turkmenistan and Gazprom to a qualitatively new level in near future, said Miller in interview with Turkmen TV.
According to Gazprom's press service, Alexey Miller also met with Chairman of the Halk Maslahaty Gurbanguly Berdimuhamedov.
Gazprom's representative office has been operating in Turkmenistan since 2003. The import of Turkmen gas to Russia resumed in 2019. Then Gazprom signed a five-year contract with the State Concern Turkmengaz expiring in June 2024. ///nCa, 16 February 2023