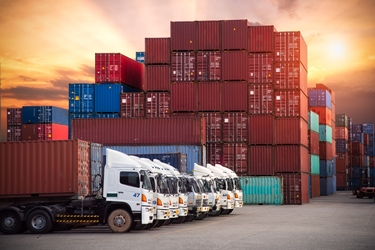 Representatives of the Asian Development Bank in Ashgabat held a presentation for specialists of the State Customs Service of Turkmenistan on the CAREC Advanced Transit System (CATS) and Information Common Exchange (ICE).
The meeting was organized within the framework of the Central Asian Regional Economic Cooperation (CAREC) program.
CATS s is a regional transit system that aims to simplify and align transport, trade and customs regulations, as well as to create an efficient, integrated and harmonized transit transportation system in the CAREC region.
The main benefits of the system are enhanced security of the supply chain across the CAREC region; more smooth and efficient trade across borders; reducing the overall cost of transit trade, optimized guarantee mechanism.
The State Customs Service of Turkmenistan, in order to develop transit corridors passing through the territory of the country, is consistently working on further digitalization of customs procedures.
In October last year, the "TIR-EPD" system was introduced in cooperation with the International Union of Road Transport (IRU), which provides online preliminary information on goods and vehicles entering and transiting via Turkmenistan.  ///nCa, 9 February 2023