On 15-24 January 2023, representatives of the agency "Turkmendenizderyaellary" (Turkmen Marine and River Routes) paid a working visit to the South Korean city of Busan within the framework of the MoU signed between the Korea Marine Equipment Research Institute (KOMERI) and the Turkmen Shipbuilding and Ship Repair plant Balkan.
During the visit, the delegation met with representatives of the Movena consulting company, who announced their readiness to cooperate in streamlining shipbuilding management at the Turkmen shipyard.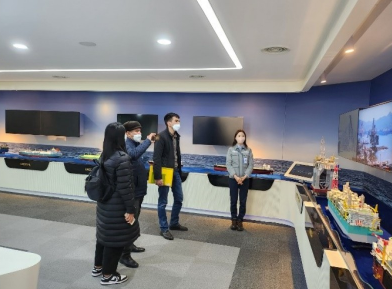 Movena Korea is part of the Movena Group, which was established in 2011 and is headquartered in Bremen, Germany. Movena Korea Experts have worked at Korean major shipyard and shipping companies for more than 20 years and performed design, QM, ship management, and they have joined to major classification societies and performed plan approval, a survey of ship construction and product certification as Class surveyors.
The Turkmen delegation also learned the shipbuilding processes at the DSME (Daewoo Shipbuilding & Marine Engineering) shipyard.
The DSME shipyard is one of Korea's largest shipbuilding plants, producing ships of all sizes. Each ship's component is built separately, and after the necessary equipment is installed, the components are assembled and mounted on the ships. This practice originated in Korea and is now widely used in the shipbuilding industry worldwide.
In addition, Turkmen delegation had a meeting at the KOMERI. The procedures for checking the quality of marine equipment and its resistance to various environmental conditions were presented there. ///nCa, 2 February 2023