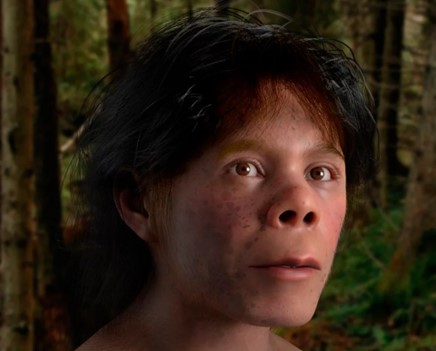 Paleoanthropologists of Jilin University with the help of digital 3D restoration technology recreated the appearance of a Neanderthal boy whose skull was discovered in the Paleolithic cave Teshik-Tash on the territory of Uzbekistan, the Uzbek website Podrobno.uz reports.
The fossilized skull of a Neanderthal child aged 8-9 years who lived between 300,000 and 40,000 years ago was discovered in 1938.
According to Alexandra Buzhilova, director of the Moscow State University Research Institute and Museum of Anthropology, this find was the first-ever Neanderthal fossil discovered in Asia and the only complete Asian Neanderthal skull that has survived.
The new reconstruction made the appearance of the Neanderthal boy more authentic, and also emphasized his individual characteristics. This is the first time that a fossilized human skull has been restored using in 3D technology.
Experts believe that the new reconstruction not only clearly shows the appearance of the prehistoric people of the Eurasia region, but also provides new ideas for further study and mapping of the morphological features of Neanderthals in Central Asia and their adaptability to the environment. ///nCa, 19 January 2023