On 15 November 2022, the Ambassador of Korea in Turkmenistan Shin Sung-chul visited school No. 88 in Ashgabat, and met with its director Arslan Yabanov.
In the capital's school No. 88, Korean language lessons were introduced into the curriculum in 2019 and currently students of 14 class groups are learning Korean.
During the meeting, the Korean Ambassador donated more than 180 textbooks of the Korean language and various educational materials to the school.
The gifts include visual aids that will help the children not only in learning the language, but also improve their understanding of Korean culture – a Hahoe mask, a model of a turtle ship, DVDs with Korean films and dramas.
In addition, the Embassy handed over several office equipment items to the school – laptops and printers.
The donated textbooks and computer equipment were provided as part of the project of the Ministry of Education of Korea to support the teaching of the Korean language abroad in foreign schools.
Korean language textbooks were developed by the Ministry in collaboration with 16 linguists who practice teaching Korean to foreigners. 
Ambassador Shin Sung-chul attended an open Korean language lesson at School No. 88 and was pleased to note the growing popularity of the Korean language among Turkmen schoolchildren.
Here are some photos from the event: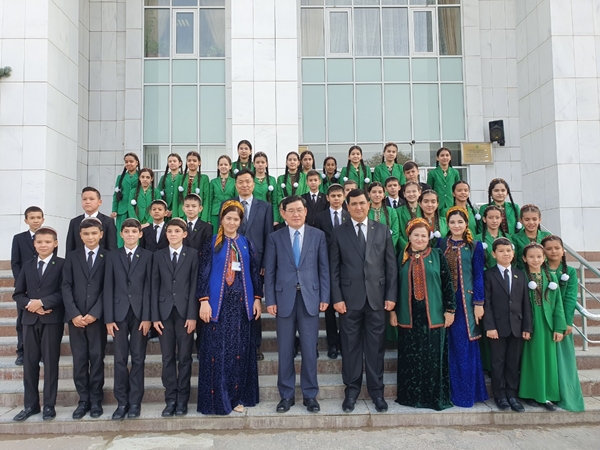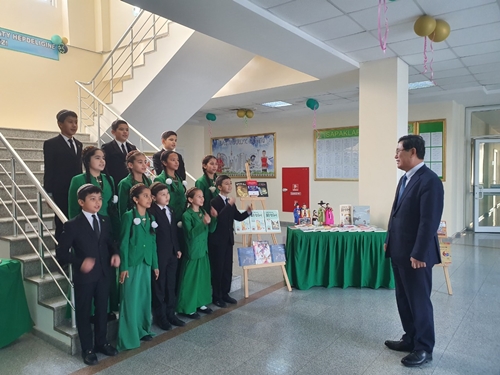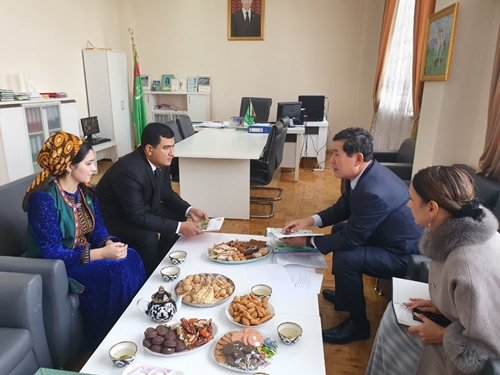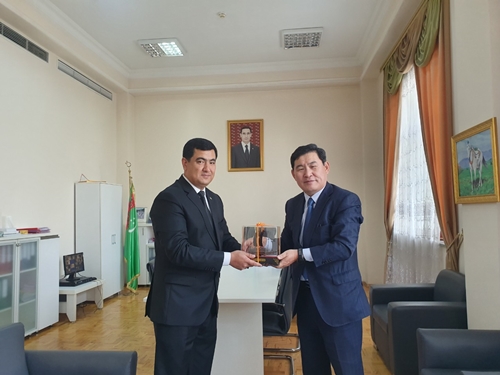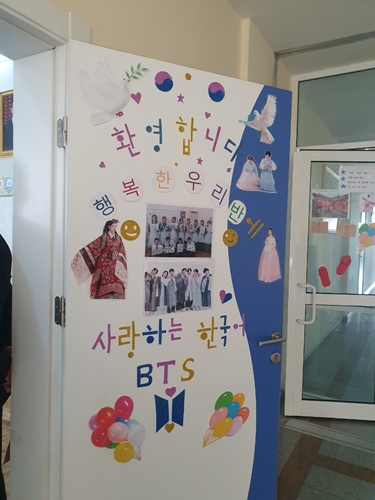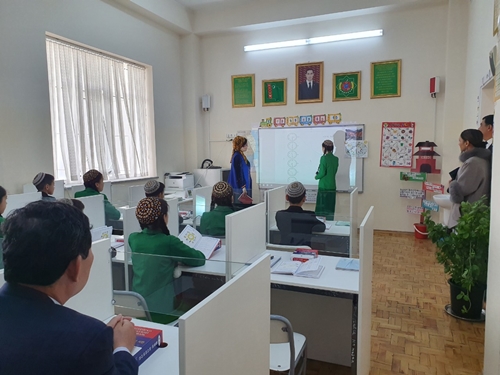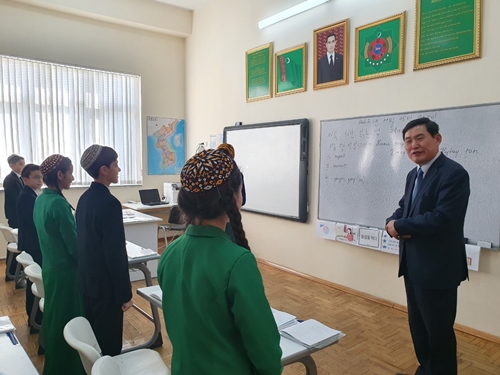 ///nCa, 16 November 2022 (photo source – Embassy of Korea in Turkmenistan)