The Ministry of Foreign Affairs of Turkmenistan held Monday, 5 September, an international conference entitled "Independent Turkmenistan in the international information area".
Representatives of such major world news agencies as ITAR TASS, TRT, Russia Today, CGTN, RIA Novosti took part in the media forum in a hybrid format. The list of the speakers included editors of Turkmen state-run newspapers and magazines, including "Watan", "Türkmen Dünyasi", "Bereketli Toprak".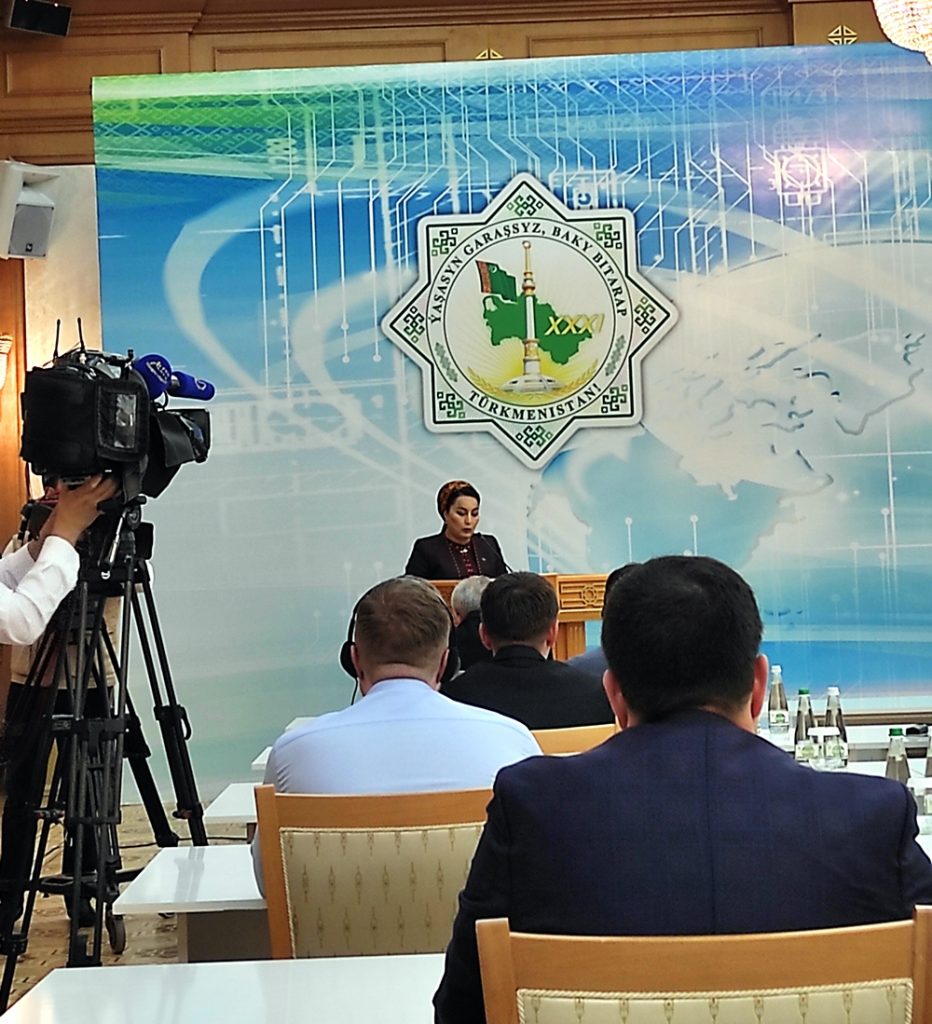 Deputy Prime Minister for Media and Culture Myakhridjemal Mammedova, Secretary General of the Asia-Pacific Broadcasting Union Javed Mottaqi, Chairman of the Turkmen State Agency TDH Merdan Gazakbayev, Chairman of the National Commission of Turkmenistan for UNESCO Chinar Rustamova spoke about the role of media in the development of the modern country.
As the speakers pointed out, Turkmenistan is a dynamically developing country that is boldly scaling new heights in economy and foreign relations. The industrial and domestic political transformations taking place in the country are increasingly becoming the subjects of attention and coverage by major news outlets.
In turn, Turkmenistan is mastering a wide global media landscape in order to introduce foreign audiences to its culture, historical legacy, art and folk traditions.
Turkmenistan is actively forming cooperation with international news agencies, including Russian, Turkish, Chinese, Uzbek, and Azerbaijani.
There are several non-state web newspapers in the country along with the state-run media, that promptly cover event from the political and cultural life of Turkmenistan. ///nCa, 5 September 2022