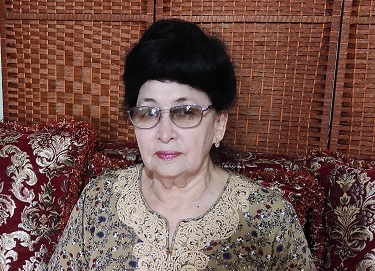 Ramilya Delmuhametova
On 11 February 2022, an extraordinary meeting of the HalkMaslahaty of the Milli Gengesh of Turkmenistan was held in Ashgabat.
One of the key issues was the discussion of the main directions of socio-economic and cultural development of the Turkmen state for 2022-2052, as well as ways to improve the welfare of the people.
"In the future, every family will have a separate apartment or house!", President Gurbanguly Berdimuhamedov said in his speech.
The youth took this statement with enthusiasm. Today, the state pays great attention to improving the people's life quality. Comfortable houses are being built, land plots are allocated for individual housing construction, conditions are being created for the development of entrepreneurial activity.
In the state-of-the-art features "smart homes" and "smart cities" will be built for the people. The first such houses will rise in the new administrative center of the Ahal province and in "Ashgabat City".
In 2021, at the expense of all sources of financing, investments worth over 31.7 billion manats were disbursed. 53.7% of this amount or 17.02 billion manat was allocated for the construction of social and cultural facilities.
Under the National Rural Program, 2.424 billion manats of investments had been developed in 2021. Over the past year, 529.7 thousand square meters of housing were built.
As of 1 January 2022, the construction of 104.1 thousand square meters of housingis under way.
About the author: Ramilya Delmuhametova – Rima – is a retired lawyer with over 40 years of experience in administration and civil law.
/// nCa, 16 February 2022