Elvira Kadyrova
The exhibition of Turkmenistan and Tatarstan Artists, featuring 52 paintings opened last weak at the Near East University, Northern Nicosia, Northern Cyprus.
27 masterpieces from nine Turkmen artists and 25 works of seven Tatar artists are displayed at the the Near East University Hospital Exhibition Hall and all of them were exclusively created for the Cyprus Museum of Modern Arts.
The opening ceremony was attended by the University's senior officials, parliament members, artists, teaching staff, students and other guests.
"The artists of the two countries have captured the contemporary trend while reflecting the historical and ethnic style. The works of Turkmen painters, sun and light are mostly reflected in yellow colors. The painters of Tatarstan reflected dark and blurred colors in their works", said Vice Rector of Near East University, Dr. Fahrettin Sadıkoğlu during welcoming remarks.
According to him, at present 40 artists from Turkmenistan, Tatarstan, Uzbekistan and Kazakhstan are carrying out workshopsin Northern Cyprus. He also stressed the importance of investments in the field of art or education.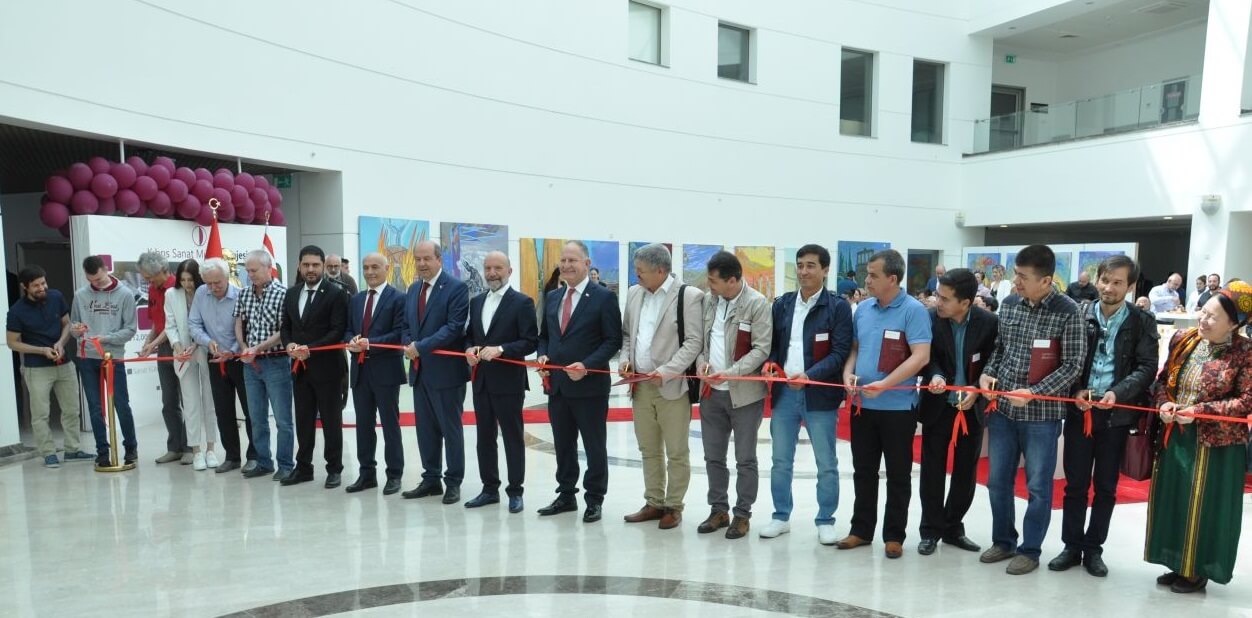 The representative of the artists from Turkmenistan Charymyrat Yazmyradov in his congratulatory speech said: "A human being exists to create beauty. You cannot translate art into any world language. On the contrary, it is the art that unites people speaking in different languages. Bridges built by art never collapse".
The another high guest of the exhibition Ersin Tatar, the leader of the National Unity Party, reminded that the ethic roots of Turkish people originate in Central Asia.
"We are now meeting with our brothers from Tatarstan and Turkmenistan in the Turkish Republic of Northern Cyprus. Feeling this beauty is the greatest wealth. The root of all of us is Central Asia. The Turks came from Central Asia to Anatolia, and this morning we met with this community of relatives in this beautiful school of education", he said.
"With the strengthening of cultural ties we will be able to live upright in this geography", he stressed.
Turkmen artists have good experience of cooperation with the Cyprus Museum of Modern Arts, which has been established in the museum area of the Near East University. In February 2019, the Museum exhibited 40 canvases of six painters, depicting historical scenes and cultural peculiarities of Turkmenistan.
The exhibition of Turkmenistan and Tatarstan Artists is accessible for the general public until 9 May 2019.
Here are some photos from the event, published at the official website of the Near East University: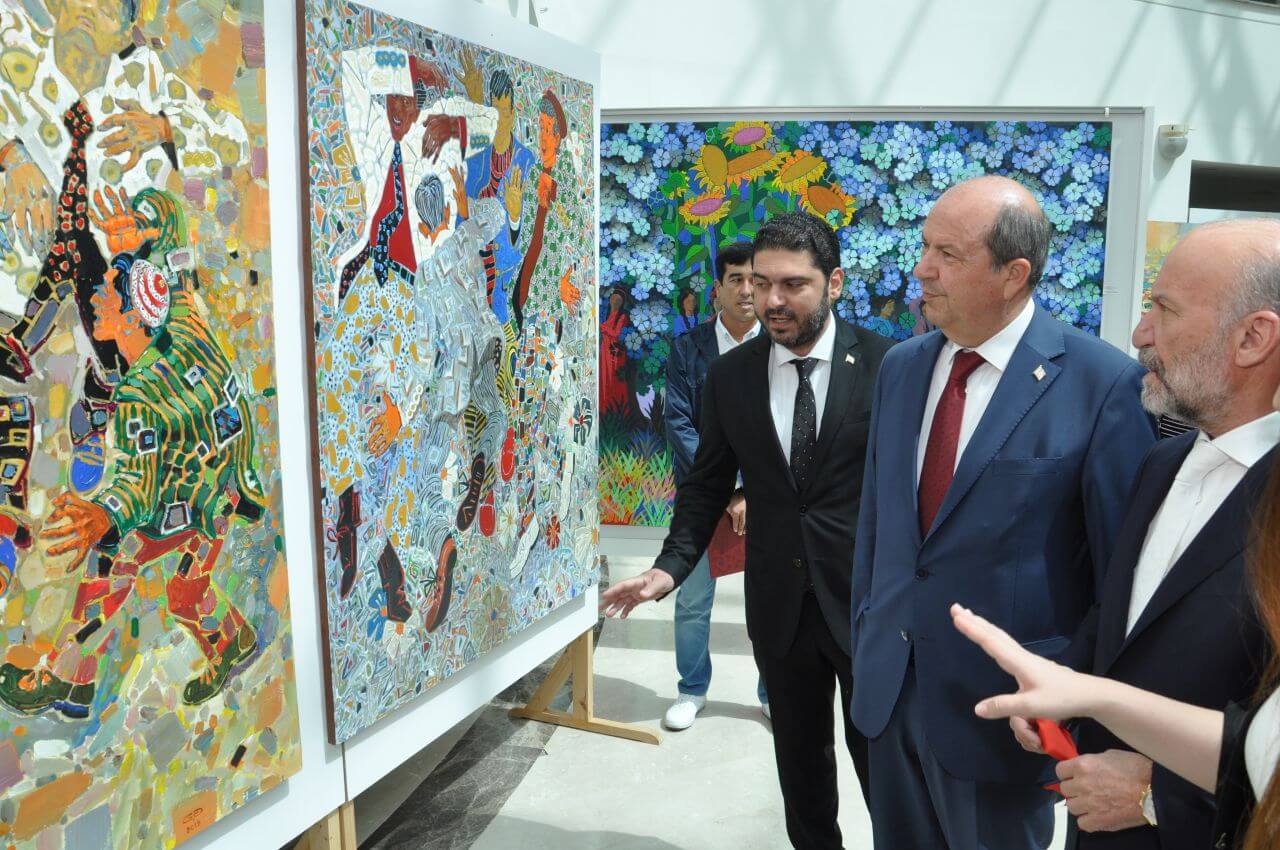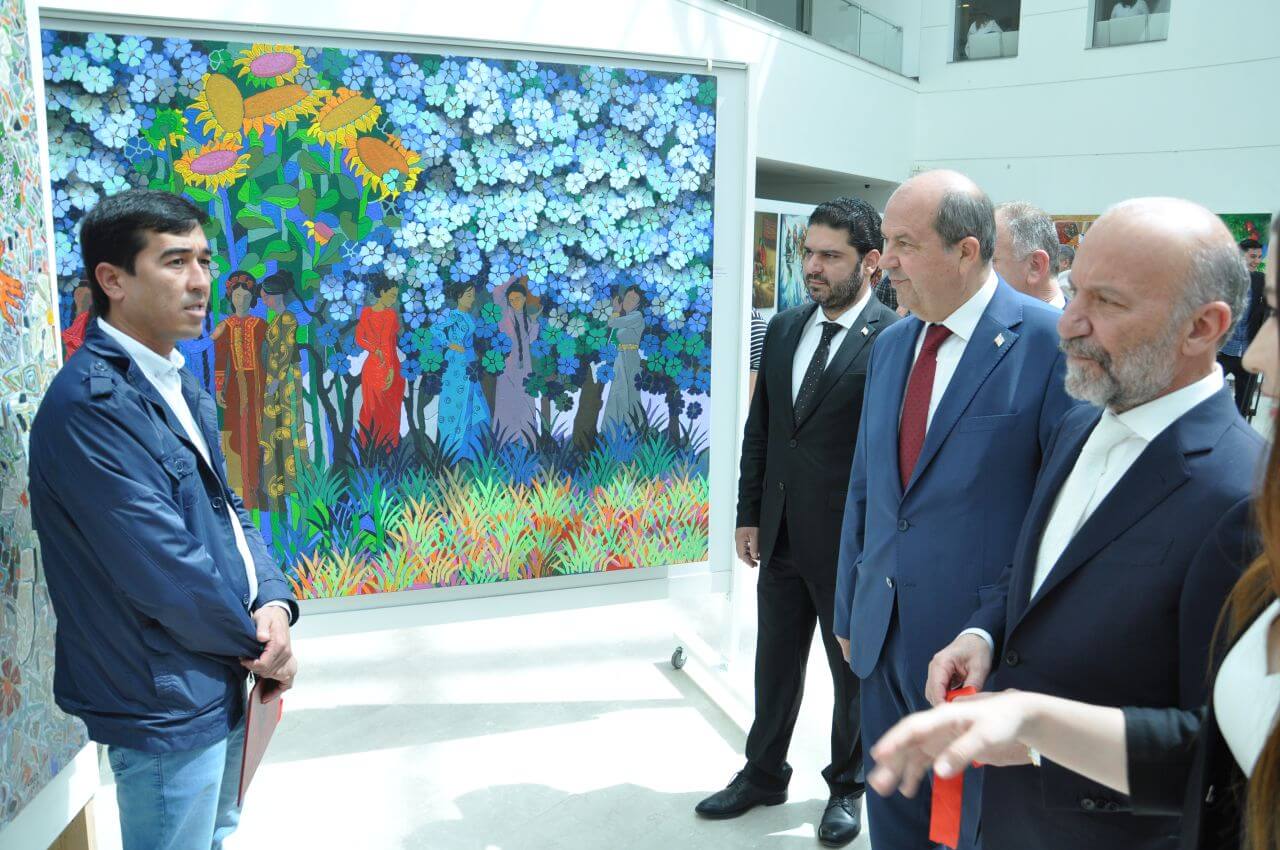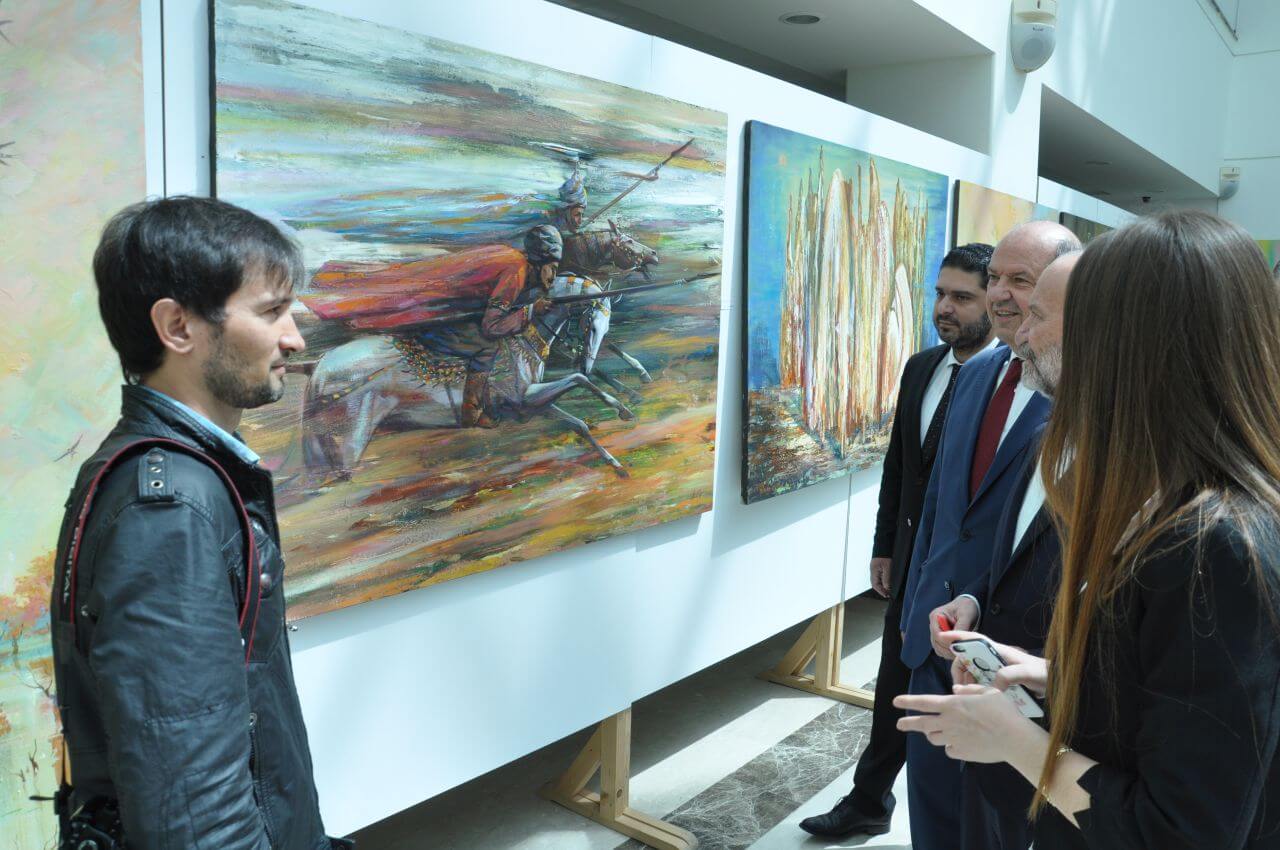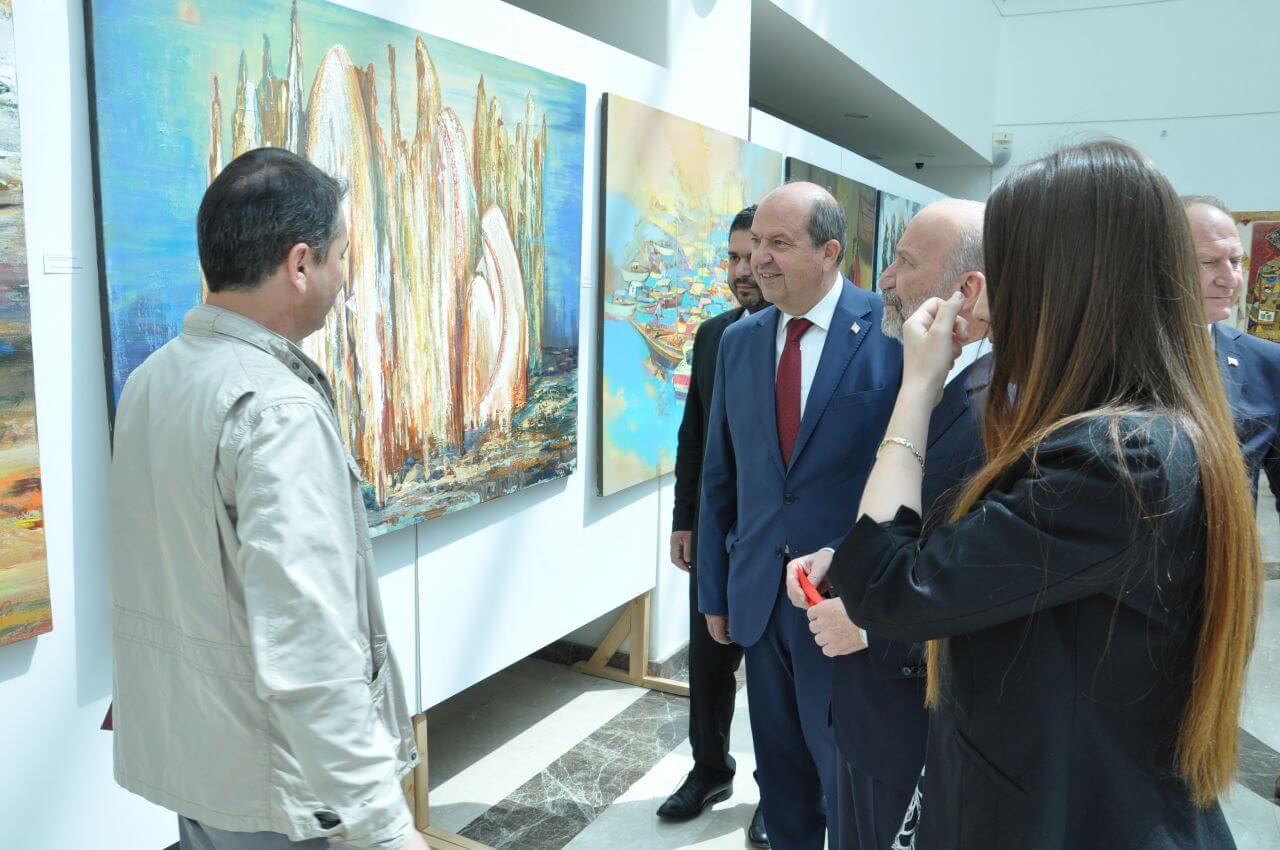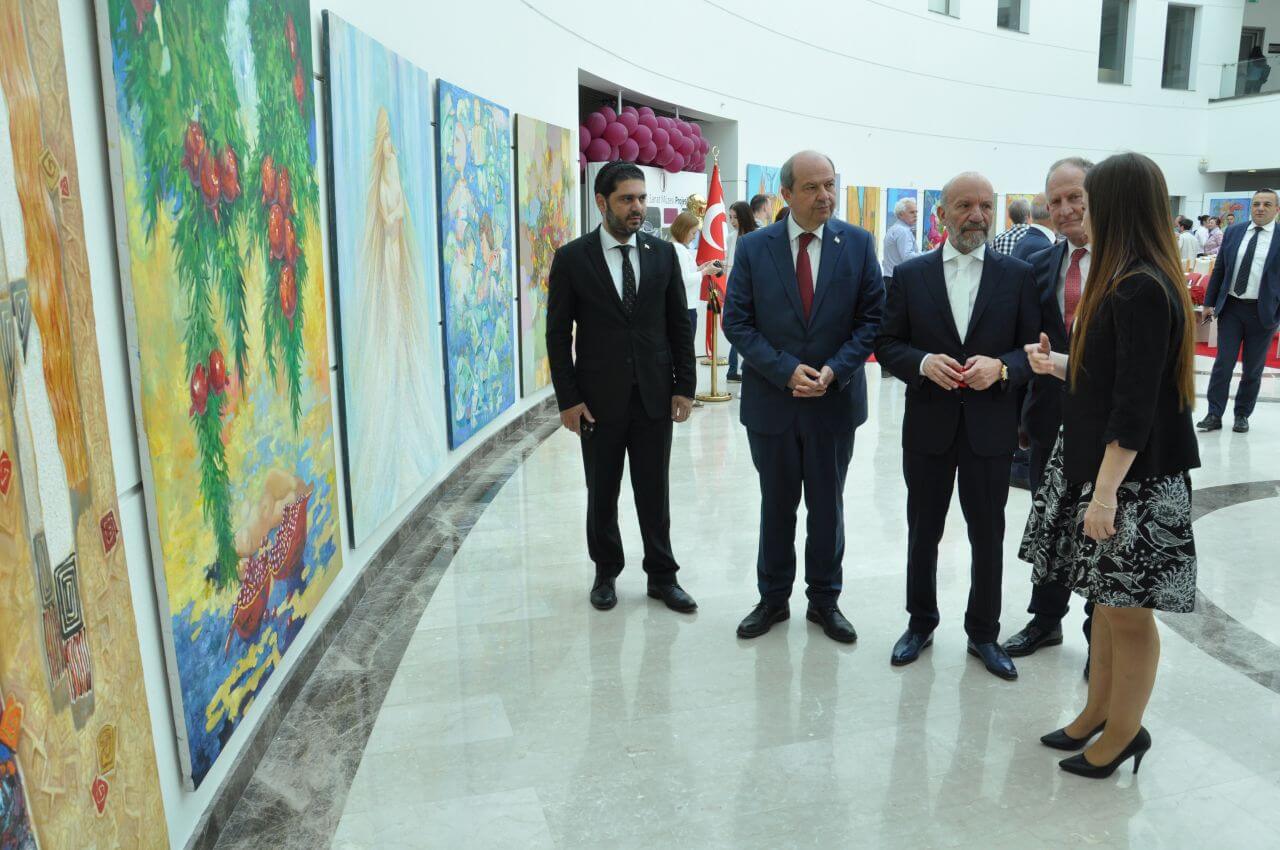 /// nCa, 29 April 2019