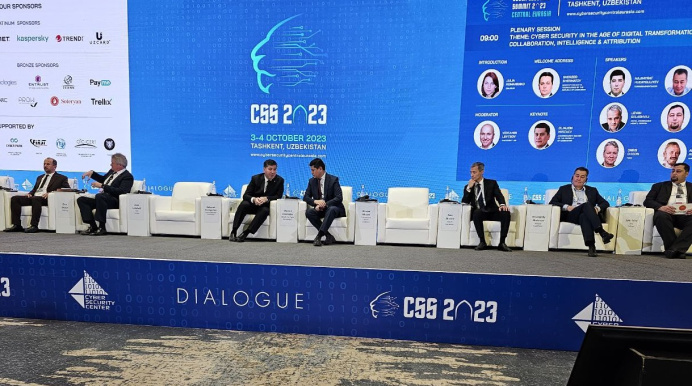 The Turkmen delegation headed by the Chairman of the Agency "Turkmen Aragatnaşyk" (Turkmen communication) Hajimurad Hudaiguliyev is taking part in the 1st International Cybersecurity Conference "Cyber Security Central Eurasia 2023" in Tashkent.
The two-day conference (October 3-4) on the topic "The importance of cybersecurity in the digital world: solutions, threats and cooperation with an emphasis on the protection of critical infrastructure and business assets" focused on issues of international cooperation to ensure regional data protection from cyber threats, the development of modern digital solutions, the exchange of experience in this area and further effective development interregional cooperation, the Agency reports.
The event is attended by more than 250 delegates, over 40 speakers representing 130 companies from 24 countries, including regulators from such states as Oman, Uzbekistan, Azerbaijan, Turkey, Georgia, Japan, Turkmenistan, Kazakhstan, as well as the International Telecommunication Union, FIRST, OIC-CERT.
Hosted in 2023 by National Cyber Security Centre of Uzbekistan, Cyber Security Summit showcases technologies, promote discussion, facilitate networking and encourage collaboration.
The audience of senior decision makers, industry experts and buyers will explore the dynamically evolving global risk landscape and how cyber security can help the countries of the region to take full advantage of the socio-economic benefits offered by digitalisation.
Turkmenistan and Uzbekistan signed a Memorandum on cooperation in the field of cybersecurity
On the sidelines of the forum, a meeting was held between the head of the agency "Turkmen Aragatnaşyk" Hadjimurad Hudaiguliyev and the Minister of Digital Technologies of Uzbekistan Sherzod Shermatov, Turkmenportal reports.
During the talks, the sides discussed the possibilities of developing bilateral cooperation in the field of cybersecurity, protecting information from cyber threats, training specialists in the field of information and communication technologies and information security, and developing the digital economy.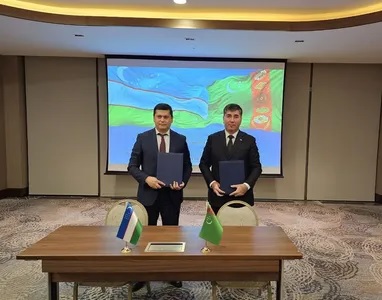 The State Cybersecurity Service of Turkmenistan under the Agency "Turkmenaragatnashyk" and the State Unitary Enterprise "Cybersecurity Center" of Uzbekistan signed a Memorandum of Understanding in the field of cybersecurity.
In the memorandum, the parties expressed their intention to cooperate in the following areas:
exchange of information and experience in the field of cybersecurity;
conducting joint research and development in the field of cybersecurity;
training of cybersecurity specialists;
cooperation in countering cyber threats. ///nCa, 4 October 2023
#Turkmenistan, #Uzbekistan, #cybersecurity, #conference