The Secretary General of the National Olympic Committee (NOC) of Turkmenistan Ata Akmamedov held a meeting via videoconference with the Secretary General of the Russian Olympic Committee (ROC) Rodion Plituhin.
During the talks, Plituhin invited the delegation of Turkmenistan to take part in the International Forum of Young Olympians, which will be held in Moscow on 1-2 June, the ROC reports.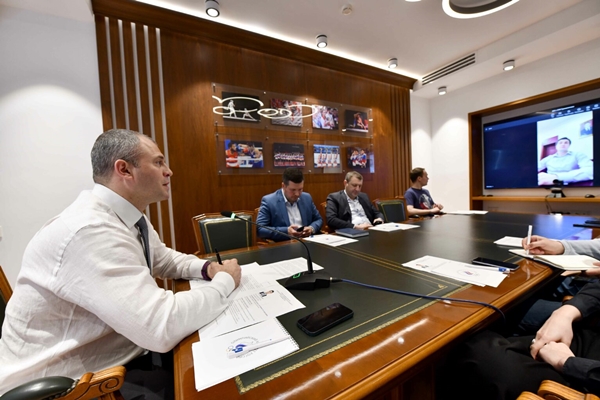 In addition, the ROC Secretary General announced that applications for participation in the scholarship competition are being accepted for the training at the Russian International Olympic University (RIOU) under the international Master of Sports Administration program.
Representatives of Turkmenistan have previously been trained at the RIOU.
In turn, the head of the NOC of Turkmenistan expressed interest in strengthening sports and humanitarian ties with Russia, especially in the field of training Turkmen athletes in winter Olympic sports.
The parties also agreed to update the Memorandum of Cooperation between the national Olympic committees signed in 2018. Akmamedov invited the ROC delegation to visit Turkmenistan in mid-summer to sign an updated MoU and get acquainted with the country's sports infrastructure. ///nCa, 23 May 2023