On Tuesday, 16 May, President Serdar Berdimuhamedov received Margareta Söderfelt, Chairman of the Parliamentary Assembly of the Organization for Security and Co-operation in Europe (OSCE PA).
During the meeting, Sederfelt confirmed the OSCE PA's interest in continuing the established fruitful cooperation with neutral Turkmenistan.
President Serdar Berdimuhamedov stressed that Turkmenistan, being invariably committed to the status of permanent neutrality, twice confirmed by the relevant resolutions of the UN General Assembly, consistently implements a constructive foreign policy course.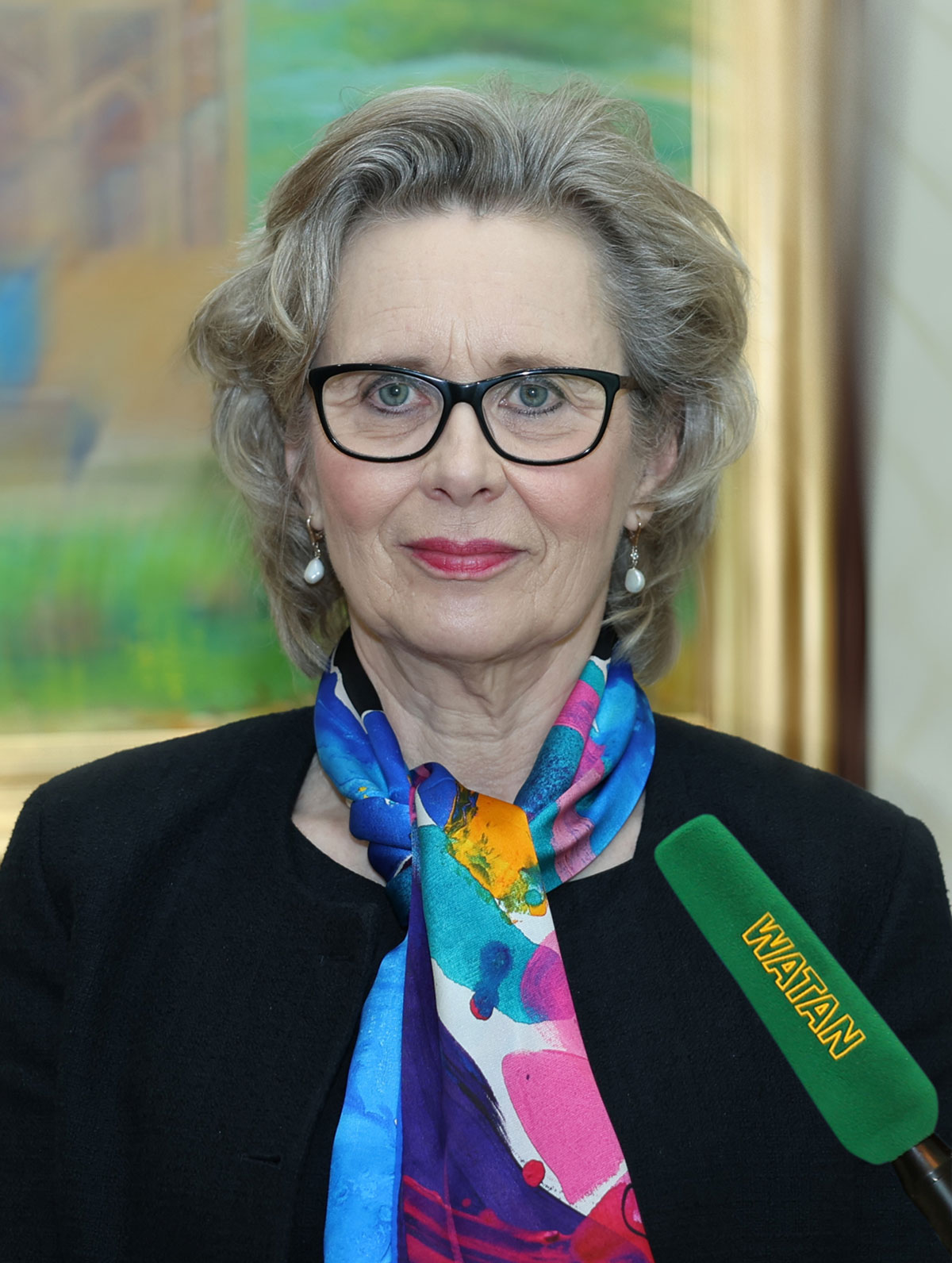 In this aspect, cooperation with reputable international organizations and structures, which undoubtedly include the OSCE Parliamentary Assembly, is a priority.
In developing these traditional ties, Turkmenistan proceeds from the fact that at present the inter-parliamentary dialogue is one of the most important tools for promoting constructive partnership, maintaining mutual understanding and trust between nations.
In this regard, during the meeting, the urgency of coordinating common efforts in ensuring economic development, stable international energy supplies, as well as in such areas as ecology and environmental protection, rational use of water resources was emphasized.
At the same time, the need was noted to continue the exchange of experience in the field of human rights protection and cooperation to strengthen democratic institutions and the rule of law.
The parties emphasized their willingness to deepen the long-term relationship and their commitment to strengthen constructive inter-parliamentary ties. ///nCa, 17 May 2023
Meeting at the Ministry of Foreign Affairs of Turkmenistan with the President of the OSCE PA
On May 15, 2023, the meeting between the Acting Minister of Foreign Affairs of Turkmenistan V.Hajiyev and the President of the OSCE Parliamentary Assembly Margareta Sederfelt was held in the Foreign Ministry of Turkmenistan.
During the meeting, an exchange of views took place on the state and prospects for the development of cooperation between Turkmenistan and the OSCE PA in the field of politics, promotion of parliamentary diplomacy and youth parliamentarism, in the field of energy and environmental security, as well as in matters of the humanitarian dimension.
In the context of cooperation between Turkmenistan and the OSCE Parliamentary Assembly, the Turkmen side stressed that the Mejlis of Turkmenistan became a full member of the PA in 2014 and during this period the parties have been fruitfully interacting in a number of relevant areas.
Special attention is focused on the importance of successful implementation in Turkmenistan of joint programs and projects implemented with the OSCE Center in Ashgabat.
The parties stated the effective position of neutral Turkmenistan in the field of ensuring peace, security and sustainable development in the region and the world.
During the meeting, a common opinion was expressed on the need to further intensify partnership in this direction, including continuing the positive practice of jointly holding thematic seminars and conferences to develop inter-parliamentary dialogue and exchange views with international experts.
The OSCE PA President emphasized the importance of inter-parliamentary dialogue in ensuring peace and security, and in this regard, the relevance of the upcoming conference in Ashgabat on the topic "The role of neutral states in strengthening security, stability and dialogue in the OSCE area", organized at the initiative of Turkmenistan, was noted. ///MFA Turkmenistan, 16 May