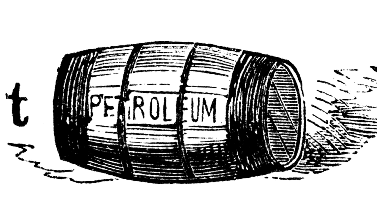 The OPEC, in its latest monthly has revised upward the global oil demand for 2023. This is based on the market activity in January 2023.
https://momr.opec.org/pdf-download/
The OPEC predicts that the oil demand will increase by 2.32 million barrels per day (bpd) in 2023 to reach 101.87 million bpd, with some minor upward adjustments due to China's expected better performance following its reopening from COVID-19 restrictions.
However, OPEC with 28.4% share in the global crude production, and limited ability to protect the markets against the politically motivated shocks, is the first to admit that the outlook could be subject to a number of factors.
The OPEC predictions are certainly based on the vast experience in the world oil markets but some aspects are not quantifiable in the present scenario.
For example, we don't know how much of the Russian oil will find its way in the world markets, and at what price.
We also don't know how Iran, with its renewed enthusiasm, will make what kind of input to the world markets.
We are also braced for the impending recession in some parts of the world and how it will shape the short-term oil demand and supply equation.
Because of this, the planners and decision-makers will be well advised to lightly peg their decisions on the projection of price trends, nevertheless, such decisions should have the built-in mechanism to abort and cut the losses at short notice.
For the forecast of prices, a good report was prepared by OilPrice recently.
Energy Professionals Predict $87 Oil In 2023
https://oilprice.com/Energy/Energy-General/Energy-Professionals-Predict-87-Oil-In-2023.html#:~:text=For%202023%2C%20half%20of%20the,a%20barrel%20for%20this%20year.
Authored by Tsvetana Paraskova, an experienced analyst, the report highlights three points:
The average forecast for oil prices through 2027 from 1,000 energy professionals surveyed by Reuters market analyst John Kemp was $90.

The average of all forecasts for the price of Brent in 2023 is $87, with half of the surveyed professionals seeing the average price between $80 and $95.

The return of Chinese demand, the loss of Russian supply, and the end of U.S. SPR releases will tighten oil markets, pushing prices higher.
According to Bloomberg, here are some prices as of mid-afternoon on 23 February 2023:
| | | | | | |
| --- | --- | --- | --- | --- | --- |
| Index | Units | Price | Change | % Change | Contract |
| WTI Crude Oil (Nymex) | USD/bbl | 75.40 | +1.45 | +1.96% | April 2023 |
| Brent Crude (ICE) | USD/bbl | 82.17 | +1.57 | +1.95% | April 2023 |
| Crude Oil (Tokyo) | USD/Mmbtu | 2.33 | +0.15 | 6.95% | March 2023 |
/// nCa, 24 February 2023 [image credit etc.usf.edu]