nCa Report
Ashgabat, 6 November 2017 (nCa) — Already reassured that financing for TAPI was a horse that had been saddled, the industry leaders were won over by the presentation of ILF, where the bits of information were projected in a usable format, and familiar to the industry.
ILF is doing:
FEED, which stands for Front End Engineering Design. The FEED is basic engineering which comes after the Conceptual design or Feasibility study. The FEED design focuses the technical requirements as well as rough investment cost for the project.
PMC, which stands for Project Management Consultancy.
The presentation given by Dr. Stefan Buerkle, Managing Director, ILF Consulting Engineers, highlighted the progress made so far.
Here are the slides summing up the presentation: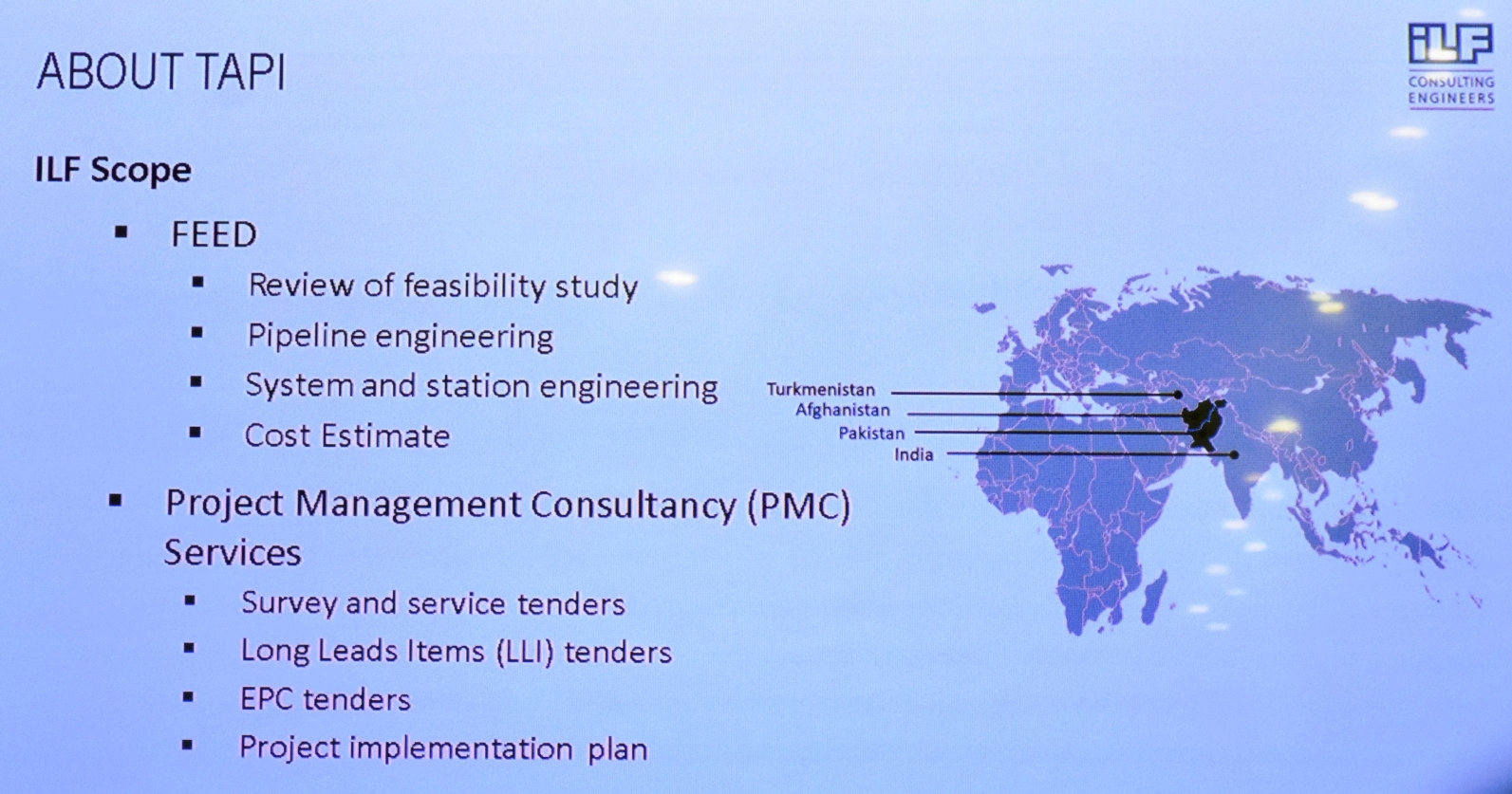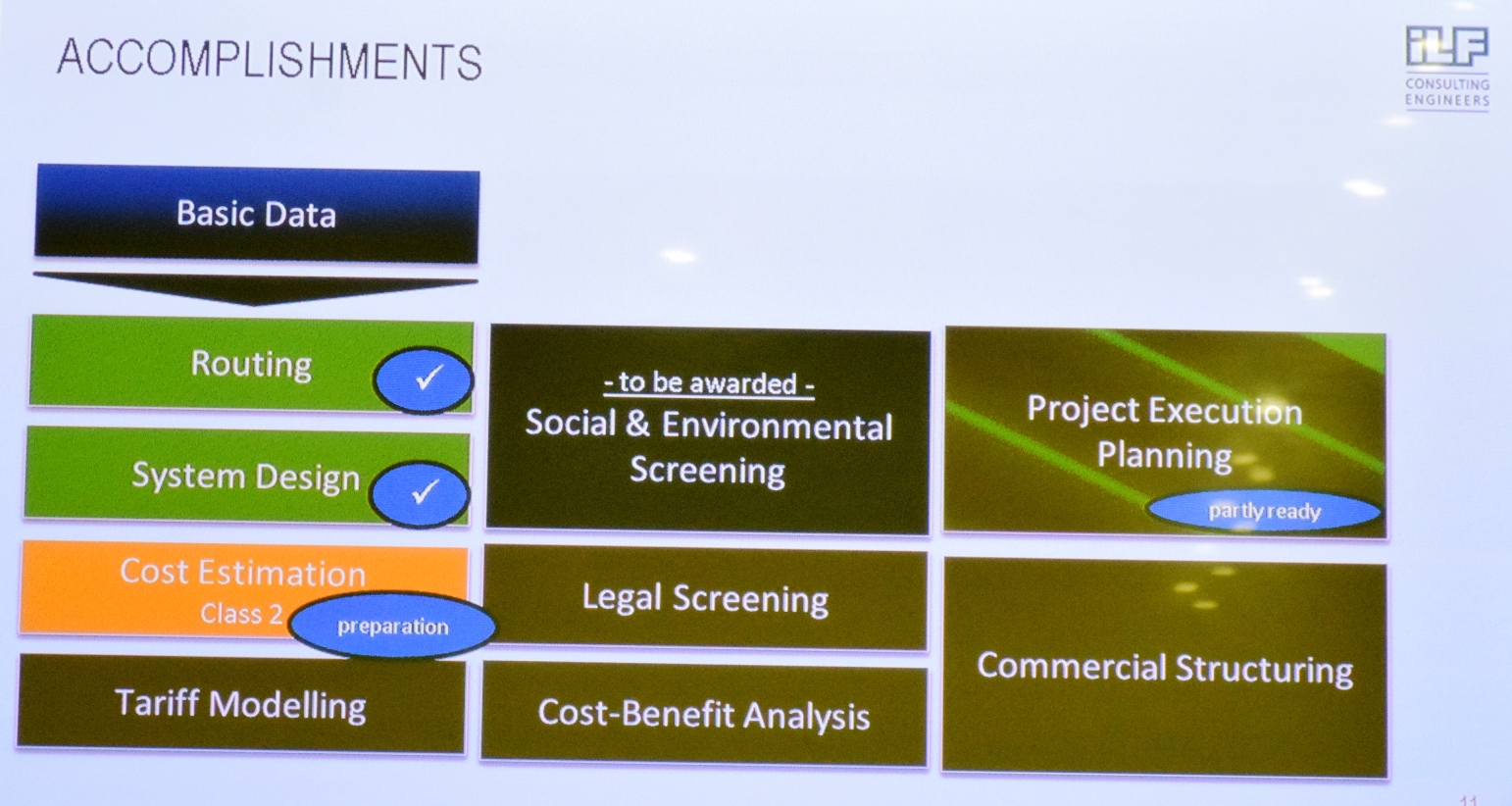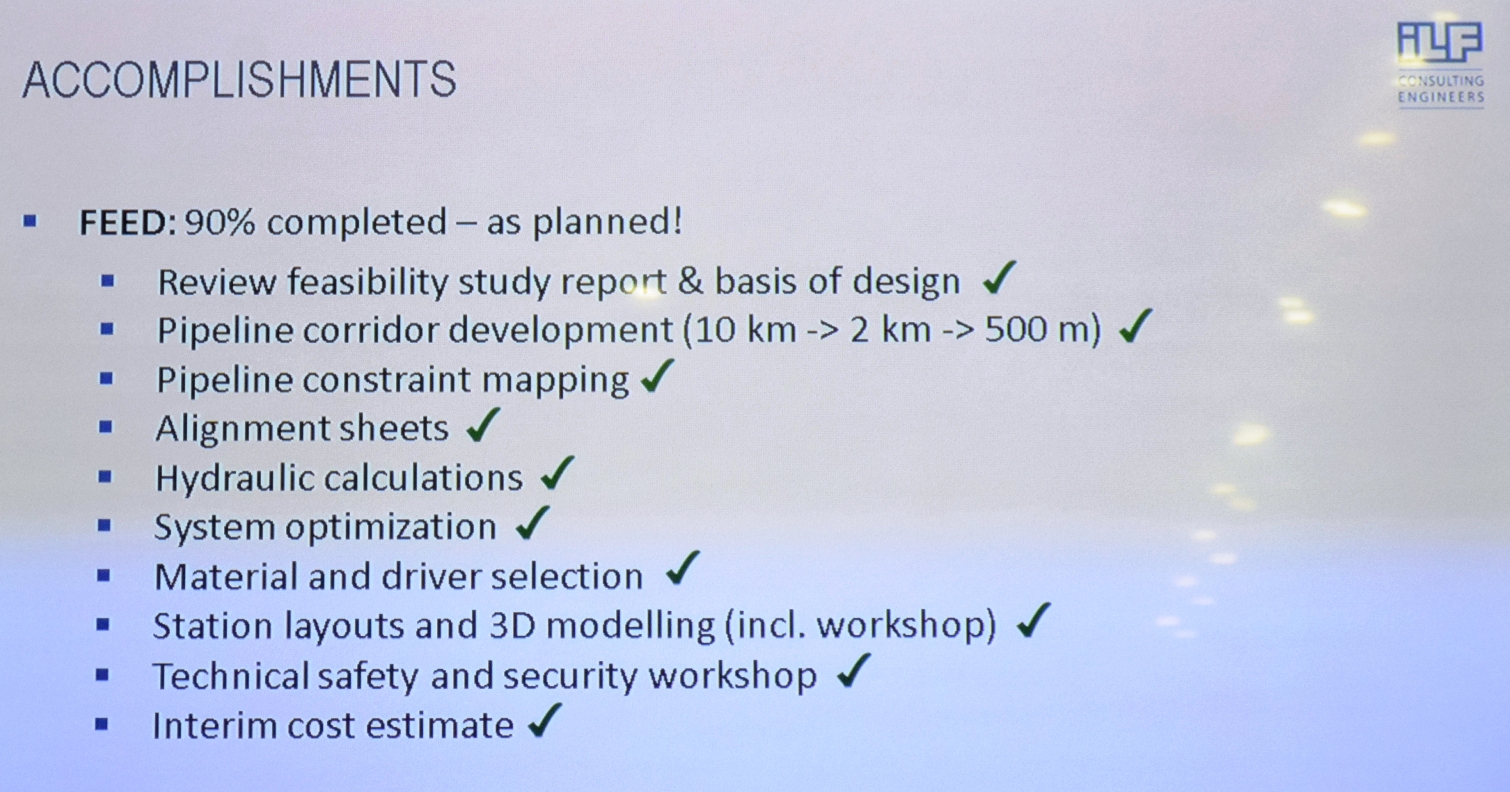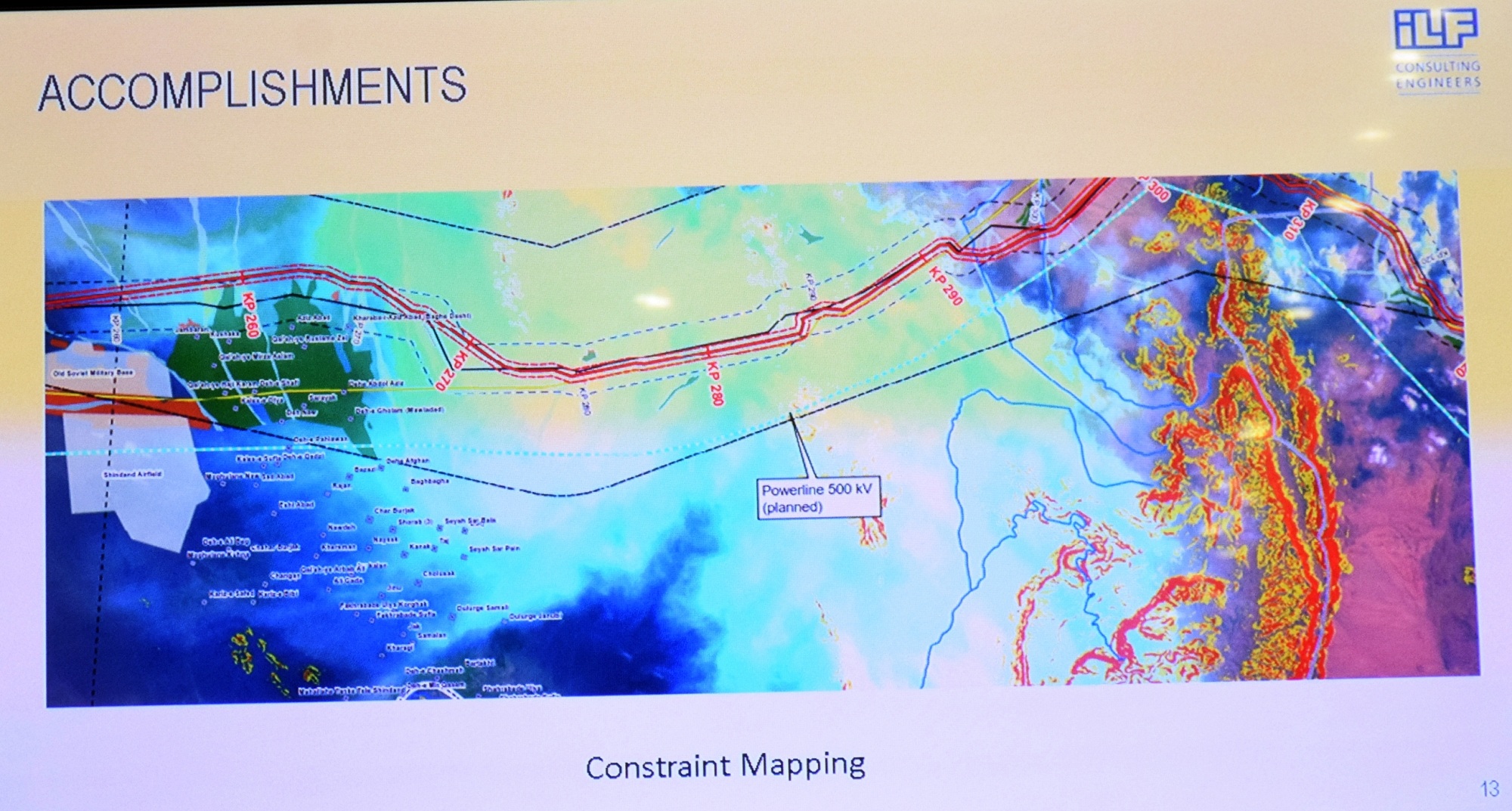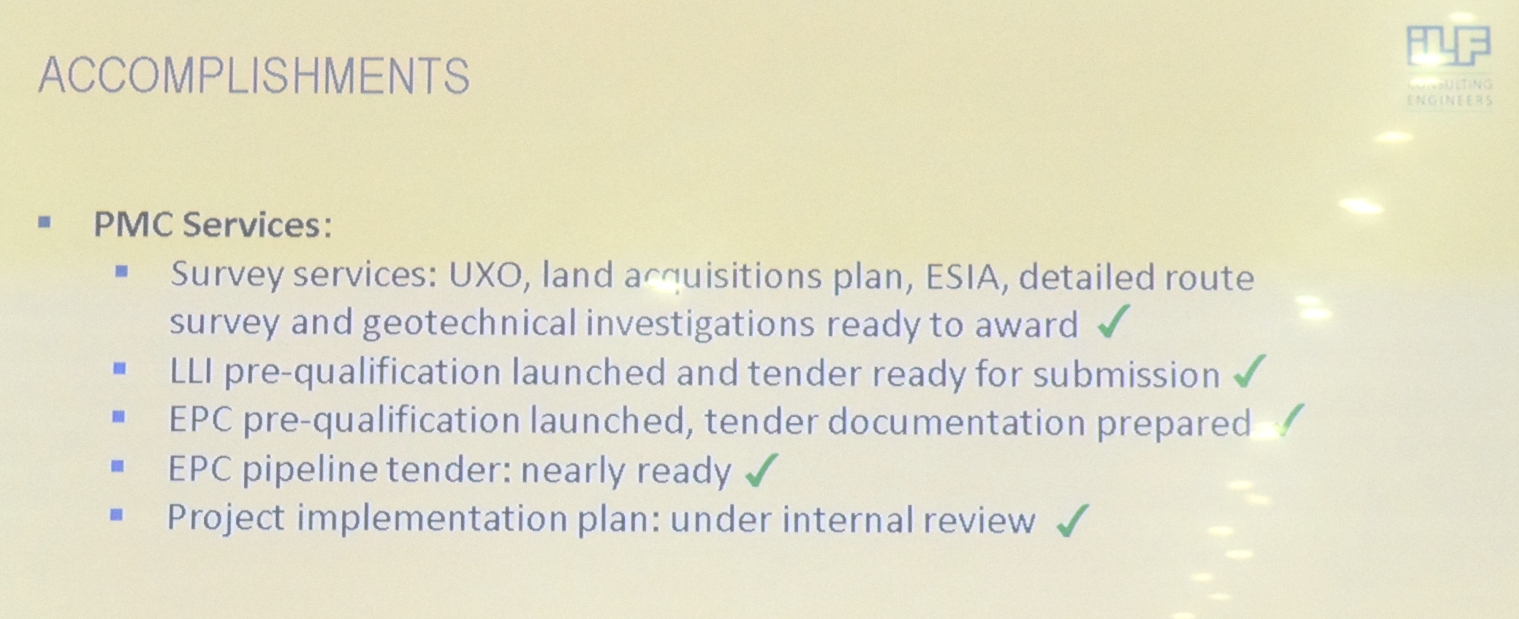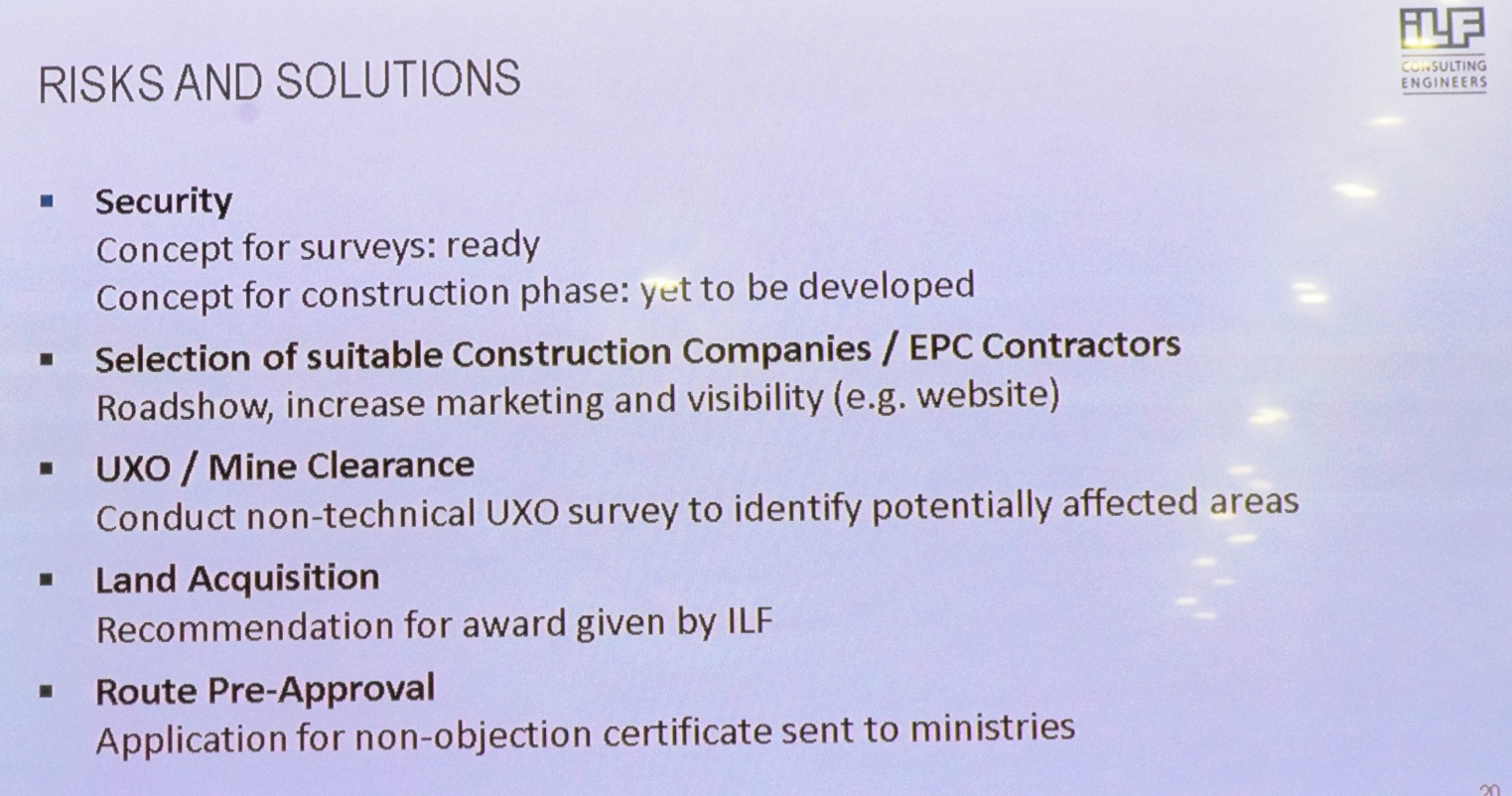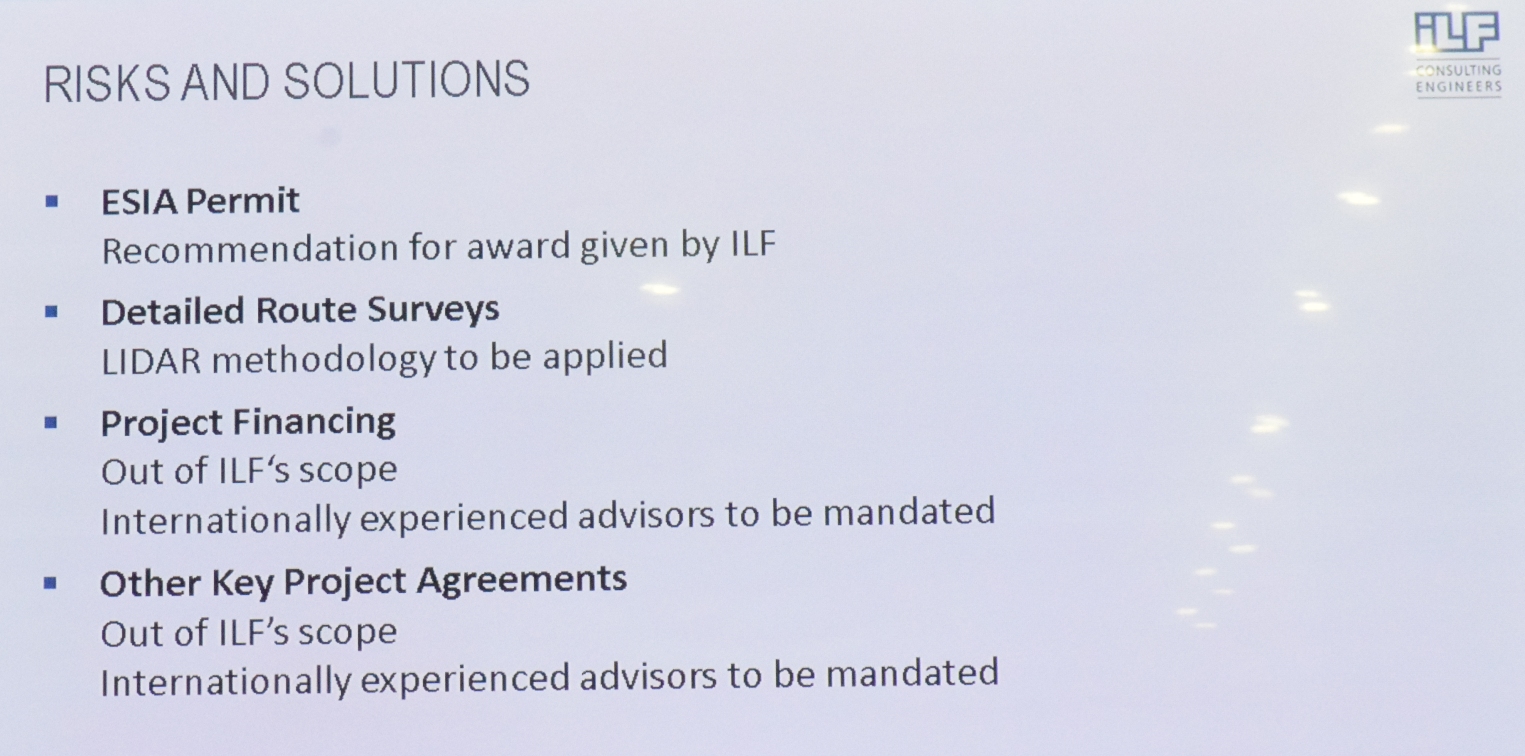 The ILF presentation was met with great applause. Perhaps it will not be an exaggeration to say that it was a decisive moment.
* * *
The safety and security of TAPI in the territory of Afghanistan was not discussed during the panel discussion but nCa had conversation on this subject with some panelists and other experts.
To be continued . . . /// nCa