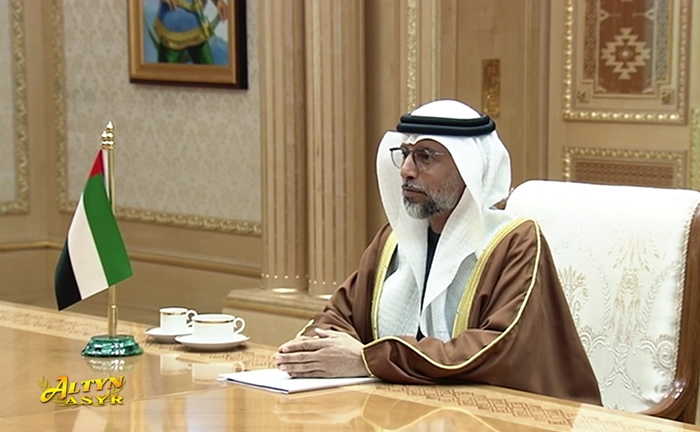 Turkmenistan has extended an open invitation to UAE businesses to participate in the implementation of major international energy projects, signaling its readiness for constructive dialogue and the consideration of specific proposals.
The statement came from President Serdar Berdimuhamedov during a meeting with Suhail Al-Mazroui, UAE Minister of Energy and Infrastructure, on Friday, 17 November, in Ashgabat.
The meeting focused on exploring avenues for further strengthening the long-standing and mutually beneficial interstate cooperation between Turkmenistan and the UAE.
Turkmen official media reported that the sides discussed the positive experiences of partnership with leading UAE energy companies and expressed their commitment to expanding collaboration across various sectors.
Turkmenistan and the UAE have established an effective partnership in trade, economics, finance, fuel and energy, and transport and communications.
The two countries work together constructively within the UN and other multilateral organizations.
At the conclusion of the meeting, President Serdar Berdimuhamedov and Minister Al-Mazroui expressed their unwavering confidence in the continued success and growth of the bilateral partnership between Turkmenistan and the UAE. ///nCa, 18 November 2023