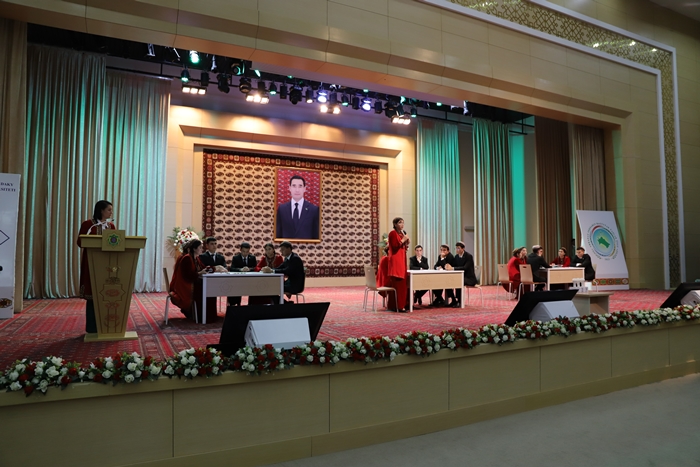 The Oguz Han Engineering and Technology University of Turkmenistan in cooperation with the United Nations Development Programme (UNDP) in Turkmenistan and the OSCE Centre in Ashgabat, convened the Week of High Technologies "Sustainable Economic Development: Innovation and Industrialization" on 18 – 21 September 2023 in Ashgabat, Turkmenistan.
As part of the High-tech week in Turkmenistan, UNDP and OSCE organized the intellectual contest "Brain Ring" on the theme of "Youth and Innovation", which was held on 21 September at Oguz Han Engineering and Technology University of Turkmenistan.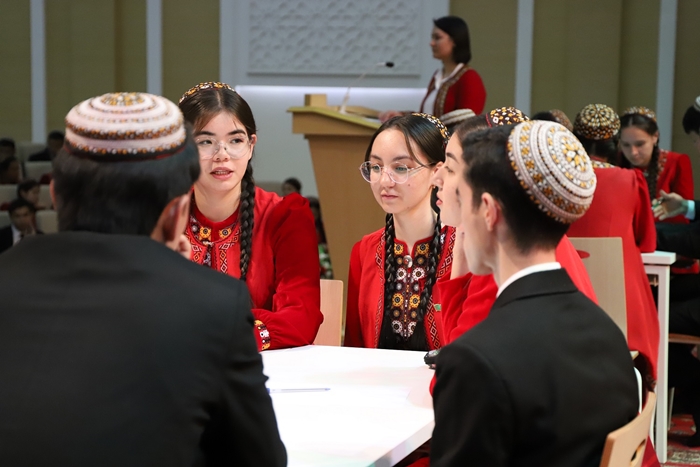 The intellectual competition was organized to empower and unleash young people's creativity and talents, increase their awareness of cutting age innovative technological solutions, provide a platform for knowledge sharing and highlight once again that science, technology and innovation are essential drivers of sustainable and inclusive development.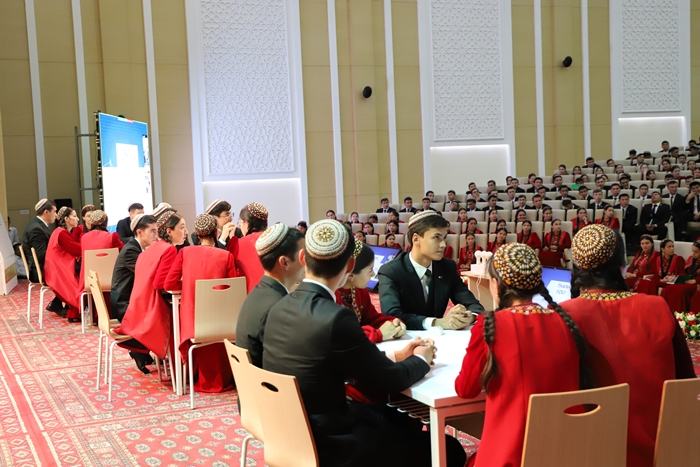 The tech-focused game was held in three rounds, covering such topics as the 1st smart city of Turkmenistan – Arkadag, promotion of women and girls in STEM (science, technology, engineering and mathematics) and the role of youth in harnessing the power of technology and innovation to accelerate the achievement of the Sustainable Development Goals.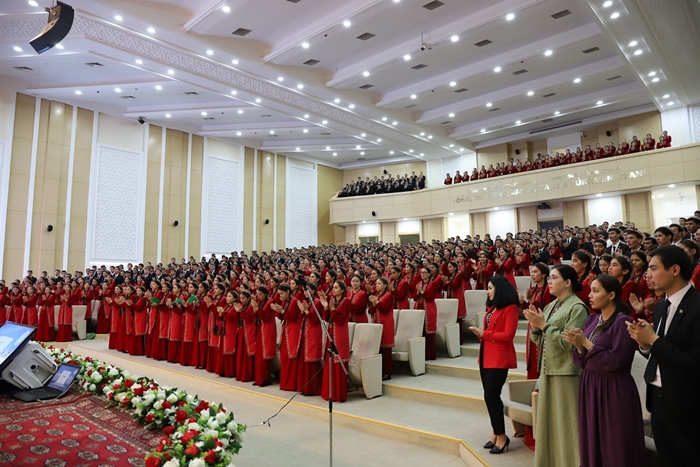 To adhere to the principles of gender equality and with the aim of engaging girls in digital solutions, the intellectual contest actively involved women and girls.  The gender diversity of competing teams allowed for a wider talent pool and led to a broader representation of smart ideas to compete in the contest. 
"Youth is the driving force for innovation. I am glad to see how boys and girls are actively engaged in the promotion of innovation in our country, study technologies, and are not afraid to try something new," – noted a jury panel member Mr. Farhad Artykov, UNDP Turkmenistan Project Analyst, Digitalization and Innovation.
"The OSCE Centre in Ashgabat, works closely with Turkmenistan's youth in many different areas, including cybersecurity," – said Mr. William Leaf, Political Officer, OSCE Centre in Ashgabat. "In fact, we recently helped one institution to establish a Cyber/ICT Security Centre of Excellence to ensure that young experts like yourselves are well-versed in the importance of keeping high technology both safe and secure."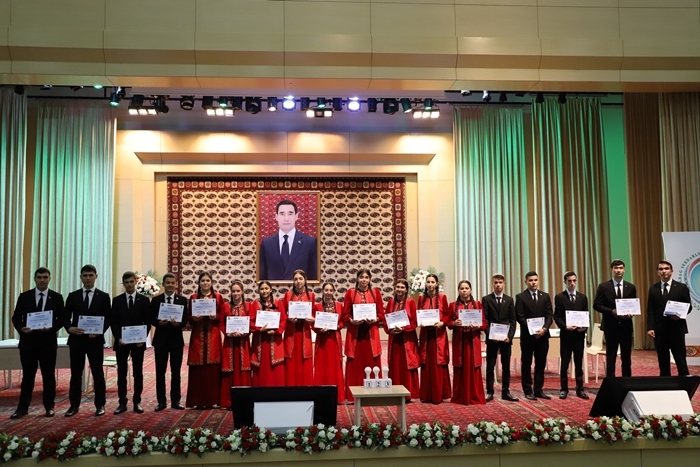 The first prize award went to the Oguz Han Engineering and Technology University of Turkmenistan. The second place was taken by the students of the International University for the Humanities and Development of Turkmenistan and the team of the Institute of Telecommunications and Informatics of Turkmenistan took the third place. All three teams-winners received prizes from UNDP in Turkmenistan, the OSCE Centre in Ashgabat and the Oguz Han Engineering and Technology University of Turkmenistan. ///UNDP Turkmenistan, 21 Sep 2023
#Turkmenistan, #UNDP, #OSCE, #innovation, #youth,