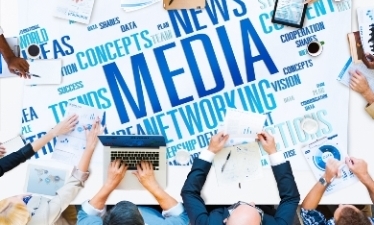 According to the information published by Orient.tm, Turkmenistan has started the process of building partnerships with several international media houses.
An online meeting was held on 23 February 2023 with the TV channel RT (Russian Today). From the Turkmen side the representatives of the international information centre and the foreign office took part in the talks. The RT was represented by the senior producer of the international cooperation service Russia Today Yana Aleksandrova, the deputy executive director of the international cooperation department of the TV channel Karina Melikyan, the chief producer of the Ruptly video agency Maria Antonenko and the producer at work with regional TV and radio companies Ruptly Vartan Khachaturian.
A day earlier, the talks were held with Ihtisham Nibatulakh, International Communications Manager of Al Jazeera Aljazeera Media Network
The international information centre of Turkmenistan works within the structure of the State Committee for Television, Radio Broadcasting and Cinematography.
The proposals for partnership are flexible and may include the possibility for the exchange of information and other materials.
Meanwhile, the ambassador of Turkmenistan in Kazakhstan, Batyr Rejepov met with the Chairman of the Board of the Khabar Agency media holding, Berik Uali to discuss partnership possibilities with the Turkmen media houses. Khabar Agency JSC is a state owned TV family of channels broadcasting in Kazakh, Russian and English: Khabar, Khabar 24 round-the-clock news channel, Kazakh TV satellite channel and EL ARNA film channel.
Some media houses and news services in Turkmenistan already have partnership arrangements with Euronews, Xinhua, China Daily, Trend, Report, CGTN,BelTA, etc. /// nCa, 24 February 2023 [image credit coe-int]