Uzbekistan's national automaker UzAuto Motors has launched serial production of Chevrolet Onix cars with 50 percent localization of components production. The manufacturer promises to bring the localization of Chevrolet Onix to 70% by the end of the year.
200 enterprises in Uzbekistan produce 1,500 parts for the Chevrolet Onix vehicle.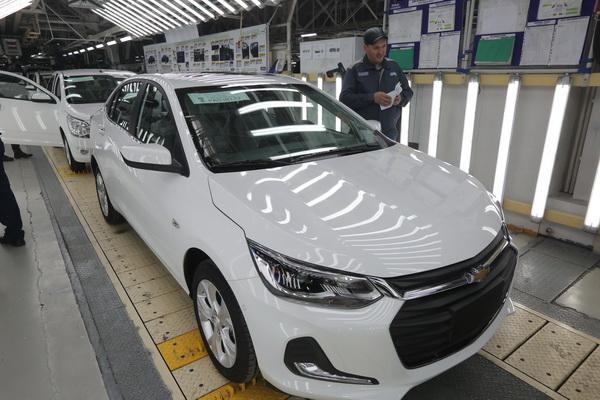 The new Onix is built on the Global Emerging Markets (GEM) platform, which is used also for the Chevrolet Tracker car. According to UzDaily, $ 427.6 million has been invested in the development of this project.
In order to localize production in the country, 12 new projects were implemented, including new factories, high-tech production lines were launched worth about US $ 312 million.
The most important component of the car – the engine – is also now produced domestically. The Chevrolet Onix car is equipped with an innovative CSS Prime engine. These engines are featured with high effectiveness, low fuel consumption and the presence of a turbine.
Local enterprises have mastered the production of cast-iron parts using modern technologies, radiators with the latest engine cooling system, a multifunctional steering wheel Joyson Safety Systems, plastic gasoline tanks using a unique technology, side mirrors.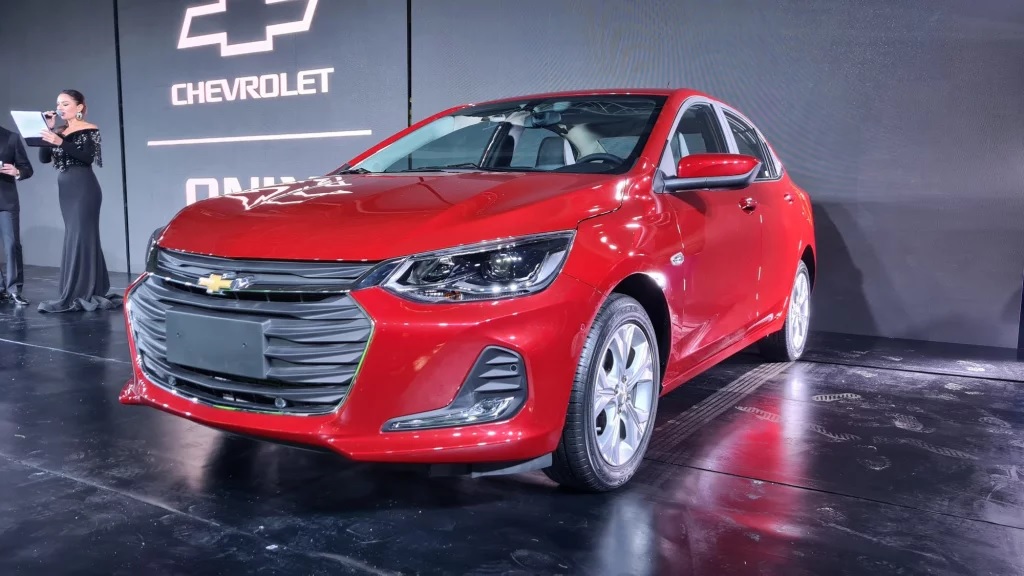 The production process of body parts has been modernized. The only fully automated metal processing workshop in Central Asia by hot stamping at the UzSungwoo plant made it possible to localize 20 types of components for Chevrolet Tracker and Onix models, substituting imports worth about 214.5 billion Uzbek soums.
The initiatives that have been implemented have provided all of the conditions for the continuing development of the automotive sector in Uzbekistan and the manufacturing of 500 thousand cars per year.
Technical characteristics of Chevrolet Onix
Onix, which are a 5-seater sedan, are available with two types of engines of the new generation CSS Prime:
1.2-liter turbo engine 132 hp paired with a 6-speed automatic transmission;

1.2-liter atmospheric engine 90 hp with a manual 5-speed gearbox.
The car accelerates to 100 km/ h in 10.9 seconds, while spending only from 5.9 liters per 100 km in mixed mode and from 4.7 liters outside the city.
In all variations of the car, except for the simplified one, there are options necessary for comfort – an alarm system, air conditioning, adjustable steering head, electric adjustment of the side mirrors, height adjustment of the driver's seat, speed limiter, etc.
In addition, depending on the configuration, the cars are equipped with an assistance system for starting on the rise, a system for delaying turning off the headlights (Follow Me Home), parking sensors (Park-Assist) and an ISOFIX child safety seat attachment system.
In the complete sets of the Chevrolet Onix Premier car there are additional options:
Climate control

Semi-automatic (parallel and perpendicular) parking system

Front parking sensors

Blind spot monitoring sensors

Heated rear seats

Hatch

Separate interior lighting for the driver, front passenger and rear seat passengers

Alloy wheels of original design, etc. ///nCa, 16 February 2023 [Photo credit – UzDaily, Podrobno.uz]