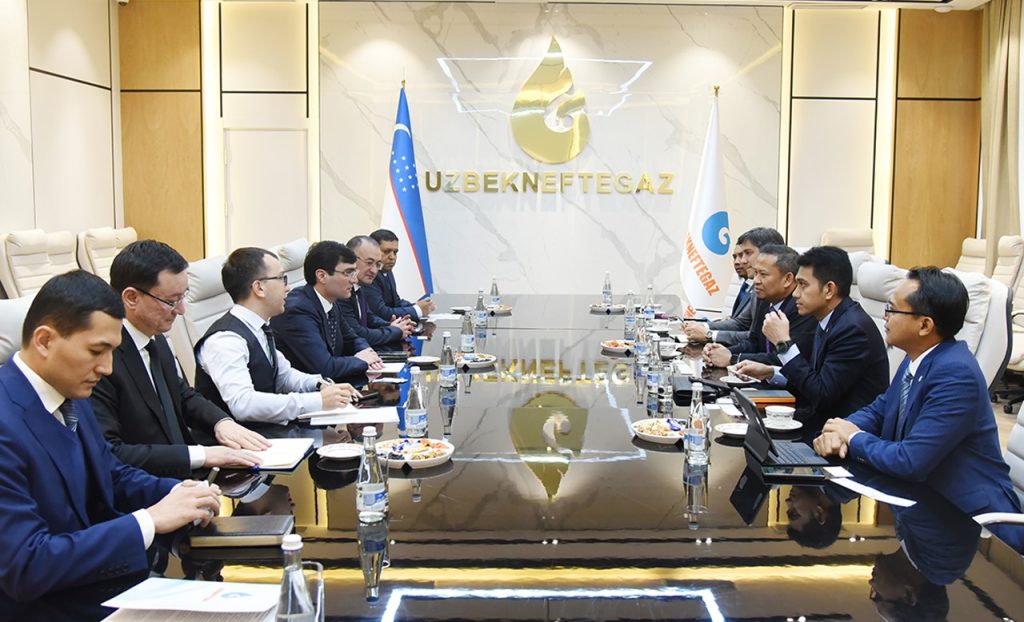 The oil and gas company of Uzbekistan "Uzbekneftegaz" held a working meeting with the delegation of the company "Petronas Carigali (Turkmenistan) Sdn Bhd", which is on a working visit to Uzbekistan.
"During the talks, the parties first of all considered the implementation of the agreements reached earlier and the issue of expanding bilateral cooperation. The importance of developing mutually beneficial trade and economic relations between the companies was noted," the press service of Uzbekneftegaz said.
The parties also discussed the prospects of cooperation between the Bukhara Oil Refinery and the production enterprises of the company "Petronas Carigali (Turkmenistan) Sdn Bhd".
In addition, special attention was paid to the possibility of establishing long-term cooperation in the import of crude oil to the plant.
Following the negotiations, the parties reached an agreement on the joint preparation of a program for oil supplies from Turkmenistan to Uzbekistan in 2023.
Uzbekneftegaz JSC is a largest state-run company in Uzbekistan engaged in the extraction, storage, processing and sale of oil and gas.The company ranks 11th in natural gas production in the world.
Petronas Carigali Company (Turkmenistan) Sdn Bhd is one of the operators on the Turkmen shelf of the Caspian Sea. A subsidiary of the Malaysian fully integrated oil and gas multinational company Petronas, which is among the world's leading oil and gas companies in terms of production. ///nCa, 25 January 2023