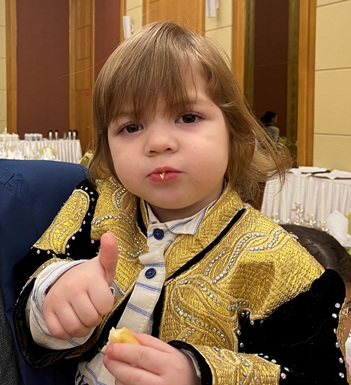 The days of culture of Tajikistan were celebrated in Turkmenistan, 23-25 November 2022. — The full charm of the captivating and enchanting Tajik culture was unbridled for three days in Turkmenistan.
There were song and dance concerts. There were exhibitions of arts and crafts. There was screening of documentaries. There was people-to-people interaction. It was total immersion. 
Unimaginable diligence and work by untold number of people from both sides made it a memorable experience for anyone who was lucky to be present in one of these performances.
The Tajik delegation composed of 90 artists and performers, the best from Tajikistan, was led by the minister of culture, Ms. Zulfiya Davlatzoda.
Ambassador Farrukh Homiddin Sharifzoda of Tajikistan and spouse hosted a reception on 25 November 2022 as the wrap-up event of the days of culture. It was an encapsulated version of Tajikistan – the cultural performances, the mini exhibition of arts and crafts, and the Tajik cuisine. ///nCa, 28 November 2022
Here are some pictures from the event: