New Earthquake and Flood Risk Assessment for Central Asia was commissioned as part of the EU-funded Strengthening Financial Resilience and Accelerating Risk Reduction in Central Asia (SFRARR) Program's support to build disaster and climate resilience in the region.
Results of the assessment were presented to a group of technical experts and government officials. The report was produced by a consortium of international and local experts under the guidance of the World Bank.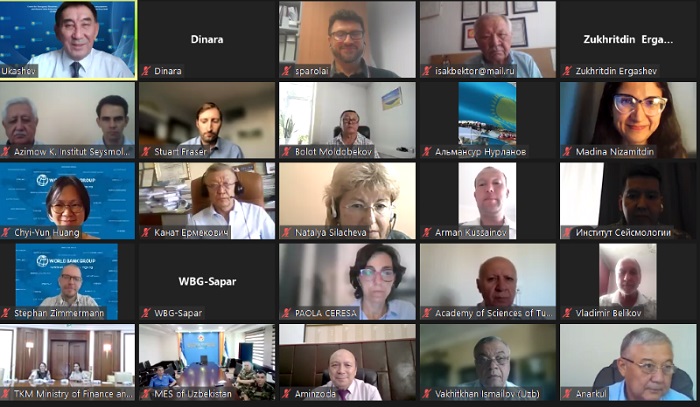 The assessment provides governments, academia, and international development organizations in the region with better understanding of risk assessment and serves to be a reliable tool that can be used in the frame of each country's wider disaster risk management and financing strategies. The analysis of the risk of floods and earthquakes helps to underpin the regional and national risk financing and insurance applications by offering an analysis of available financing instruments.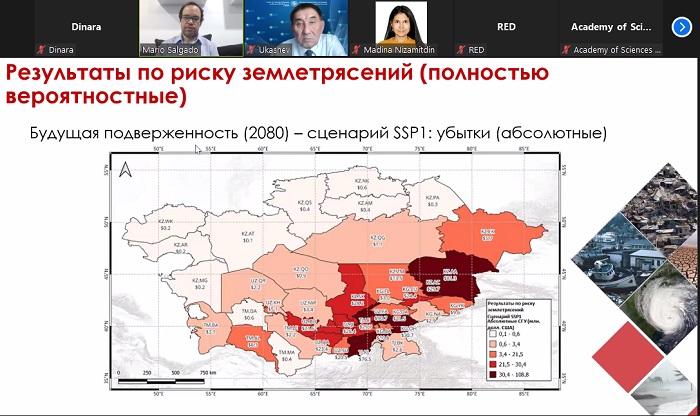 National experts from Kazakhstan, the Kyrgyz Republic, Tajikistan, Turkmenistan, and Uzbekistan actively participated in the research, providing the necessary support with datasets and local knowledge. This and previously produced assessments will collectively contribute to advancing risk informed investment planning and climate resilience in the region and help national governments embed a more forward-looking approach in managing natural disasters.
The European Union has entrusted World Bank and the Global Facility for Disaster Reduction and Recovery (GFDRR) with the implementation of the program Strengthening Financial Resilience and Accelerating Risk Reduction in Central Asia. The objective of the Program is to improve financial resilience and risk informed investment planning towards building disaster and climate resilience in Central Asia. Activities are implemented in the five Central Asian countries including Kazakhstan, Kyrgyz Republic, Tajikistan, Turkmenistan, and Uzbekistan. The Program has a budget of €4.6 million (including a €4.3 million contribution from the European Union and €300.000 of co-financing from GFDRR). The Program spans from July 2019 until 31 December 2023. ///EU Delegation in Turkmenistan, 5 September 2022