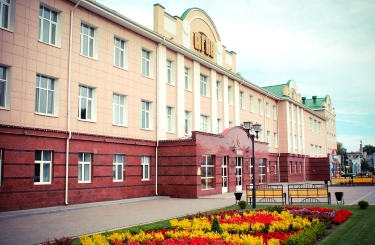 Starting from September 2022, the Almetyevsk State Oil Institute (ASOI) plans to launch a targeted master's program "Modeling and managing the development of oil fields" for the citizens of Turkmenistan, the Consulate General of Turkmenistan in Kazan reports.
The program is designed for bachelor graduates of Russian universities in 2021 and 2022 in the following areas of study:
– Applied mathematics and physics,
– Computer Science and Computer Engineering,
– Information systems and technologies,
–  Applied Computer Science,
– Software engineering,
– Automation of technological processes and productions,
–  Oil and gas field development.
After graduating from the magistrature, young specialists have a chance for employment at Tatneft facilities in Turkmenistan.
Interested citizens of Turkmenistan need to send the following package of documents to the e-mail of the Consulate General tkm.genconsul.kazan@gmail.com , indicating in the subject of the e-mail "Master's degree at ASOI":
– application for enrollment in the master's program;
–  cover letter;
– a copy of an identity document (passport);
– a copy of the diploma;
– photo 3×4;
– contact details (mobile phone and e-mail).
The documents are accepted from 25 April to 25 May 2022.
The applicants will have a preliminary interview with representatives of Tatneft company in order to determine their motivation for study and subsequent work.
The document packages will be sent to the admission committee of the ASOI. The applicant will pass entrance exams where they must score the required number of points (at least 60 out of 100).
After enrollment, these citizens will be re-interviewed with a representative of the Tatneft aimed at concluding a performance contract with the company, thus, providing the graduates of master's program a sense of job security.
The duration of study is 2 years. The cost of the program is 210,000 rubles per year.
In the case of the diligent study, all tuition costs can be covered by Tatneft. Based on the results of the interview or in the training process, the company may also decide to assign a monthly student benefit in the amount of 2,000-8,000 rubles.
The Institute provides a hostel, commissioned in 2021. /// nCa, 25 April 2022