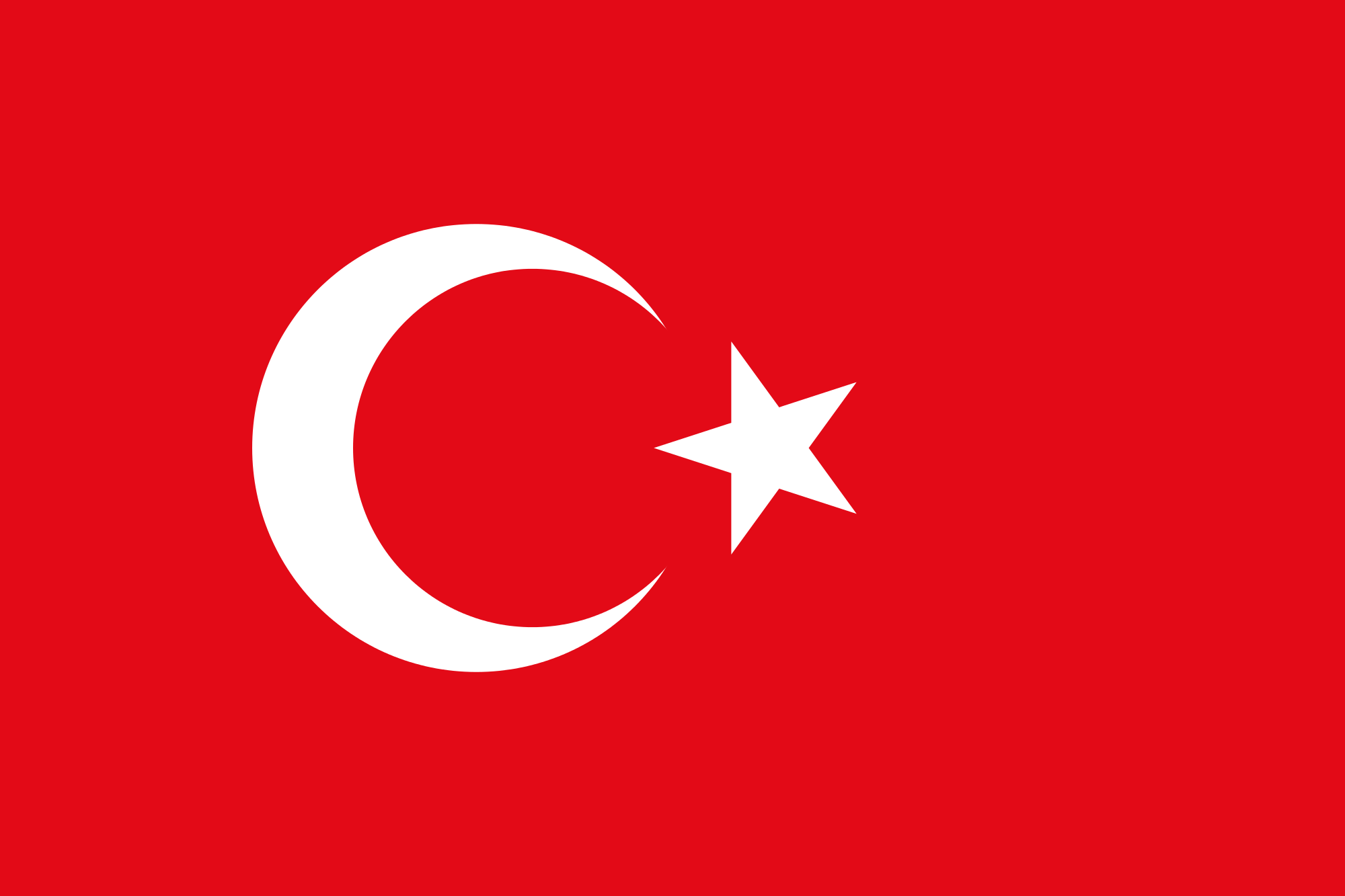 Tariq Saeedi
Ashgabat, 1 August 2016 (nCa) — The details are emerging slowly, randomly.
What we know so far is in line with the earlier valuation:
Gulen and his organization are a CIA asset;
For a limited time when Gulen seemed to be supporting AKP (Erdogan's party) it was just a ploy to cunningly maneuver his own people into positions of power;
The west is furious at the failure of the coup and the compromise of its 'assets' inside the Turkish system;
Erdogan is not on a revenge spree even though the western media and politicians desperately want us to believe so;
Project Kurdistan will continue because the west hopes to kill several birds with this one deceitful stone.
Reuters reports:
Erdogan also lashed out at the West on Friday, accusing his allies of failing to show solidarity with Turkey over the failed coup, saying those who worried over the fate of coup supporters instead of Turkish democracy could not be friends of Ankara.
"The attitude of many countries and their officials over the coup attempt in Turkey is shameful in the name of democracy," Erdogan told hundreds of supporters at the presidential palace in the Turkish capital.
"Any country and any leader who does not worry about the life of Turkish people and our democracy as much as they worry about the fate of coupists are not our friends," said Erdogan, who narrowly escaped capture and perhaps death on the night of the coup.
The Reuters story also covers the announcement that Erdogan had decided to withdraw some 1800 cases against people for insulting him since 2014 as a one-off gesture of unity.
The same story contains the information that 758 soldiers have been released after being cleared of participation in the failed coup;
Link to Reuters story: http://www.businessinsider.com/r-turkey-releases-758-detained-soldiers-as-erdogan-drops-lawsuits-2016-7
While Erdogan is repairing fault lines in the national unity and the system is separating the innocent from the guilty, the west is only obsessed with protecting Gulen and Gulenists. In order to understand this cockeyed fixation, we must look a bit deeper.
A J MacDonald Jr., in a recent article writes:
"Erdoğan is right when he claims that the rapid rise of Turkey made its enemies uncomfortable. Therefore the Government's accusations against Gülen and his supporters for offering invaluable service to the enemies of Turkey could be well founded.
"At the very least, Erdoğan's accusations levelled at Hizmet are not a mere conspiracy theory, as some Turkish and international media would want us to believe."
This article appeared at Open Democracy website on 15 July 2016, just the day the tanks started rolling on the streets of Istanbul in a botched coup
MacDonald continues in his article:
"The US administration does not hide its dissatisfaction with the course of Turkish foreign policy in the recent past. The US has accused the AKP government of advancing its short-term foreign policy interests at the expense of long-term US objectives in the region."
"What the US administration is not willing to forgive Turkey for is the latter government's decision to award contracts for the procurement of an anti-missile defence system to China, a US rival, rather than to a country with NATO membership."
MacDonald makes a chilling prediction that proved true within a few hours of its publication:
"It is quite possible that the US may try to take advantage of parallel state structures formed by Gülen supporters in order to destabilize the AKP government and perhaps force a change of leadership at the helm of the Turkish Government, hoping that the new AKP leader will be a more reliable partner."
After making this eerily accurate prediction, MacDonald cites the examples of Mossadiq in Iran, Sukarno in Indonesia and Allende in Chile where CIA was instrumental in regime change. He underlines the point that the people brought in by the CIA were some of the cruelest dictators of the 20th century.
Link to MacDonald's article: https://www.opendemocracy.net/osman-softic/what-is-fethullah-g%c3%bclen%e2%80%99s-real-mission
Ashish Shukla, the author of the book 'How United States shot humanity: Muslims ruined; Europe next,' published a well-rounded article on 18 July 2016.
This article needs to be quoted in some detail:
"His [Gulen's] quest for preference a visa, green card and permanent US residence was smoothened by three CIA operatives–George Fidas, US ambassador to Turkey and an ex-CIA deputy director; Morton Abranowitz of state department and an "informal" CIA link; and Graham E. Fuller who spent 27 years with the CIA. One of Gulen's official references to the court for his residency, was Graham Fuller.
"Fuller's daughter Samantha was married to Ruslan Tsarni, a Chechen whose two nephews were behind the Boston Marathon bombings of April 15, 2013 which killed 3 people and injured 264 others. Ruslan worked for companies associated with Halliburton, the multinational juggernaut run by Dick Cheney before he became vice-president of the United States. He was a "consultant" for the US Agency for International Development (USAID) in Kazakhstan. Russia barred USAID from its soil in late 2012 alleging USAID and CIA were exacerbating Chechen terrorism.
"Fuller served 15 years as an intelligence officer in various countries of the Middle East and Asia. He was deeply involved in Afghanistan in the 1980's; helped arm Iran against Iraq and suggested to the Clinton administration to use Muslims to further US interests in Central Asia. He wrote a book about Turkey, "The New Turkish Republic" in 2008 where he advocated "moderate Islam," with heaps of praise on Gulen.
"Gulen, however, was seen by insiders as anything but moderate. WikiLeaks reveal Istanbul Chief Rabbi Ishak Haleva had warned the US of Gulen, saying he is a "radical Islamist" hiding behind the cloak of moderation. In 2010, a retired Turkish intelligence chief, Osman Nuri Gundes claimed in his memoirs that Gulen's movement had been providing cover for the CIA since mid-1990's. It "sheltered 130 CIA agents" at its schools in Kyrgyzstan and Uzbekistan alone. Hundreds of these agents functioned under cover as "native-speaking English teachers."
"Abramowitz, another of Gulen's facilitators in the US, officially worked under the state department. He served on board of the US Congress-financed the National Endowment for Democracy (NED) and was a co-founder with George Soros of the International Crisis Group (ISG). Both the groups have been implicated in various US government-backed "color revolutions" since the 1990's collapse of the Soviet Union: from Otpor in Serbia, to the 2004 Orange Revolution in Ukraine; the 2009 Green Revolution in Iran, to the 2011 Lotus Revolution in Tahrir Square in Egypt, and to 2013-14 coup in Ukraine.
"Gulen had hired Karen Hughes to brush up his "moderate Islam" image. Hughes was a long-time Bush confidant and loyalist. In 1984, she was Texas press coordinator for the Reagan-Bush campaign. Since 1994, she worked with George Bush first as director of his campaign for the office of governor of Texas, and then as a counselor from 2001 to 2002 while he was president of the United States. Bush appointed Karen Hughes as undersecretary of state for public diplomacy on March 14, 2005."
Link to Shukla's article: http://www.opednews.com/articles/2/The-CIA-Links-to-Turkey-s-by-Ashish-Shukla-Army_Bush_Coup_Genocide-160718-172.html
On connections of the deep-state of USA with the deep state of Turkey, F William Engdahl has published an excellent article.
Here are some summarized points from his article:
Sibel Edmonds, the FBI whistleblower has named 21 prominent US figures as members of the deep state. One of them is Graham Fuller, the former CIA official. He is the one instrumental in arranging the green card and residency rights of Gulen against the objections of the department of state, the Homeland Security and the FBI. Whether coincidentally or not, the daughter of Graham Fuller was married to Ruslan Tsarnaev, the uncle of the Boston Marathon bombers. In her autobiography The Classified Woman – Sibel Edmonds Story, she describes how the deep state within the USA colludes with the terrorists and criminals against the interests and without the knowledge of the US government.
In addition to Graham Fuller, who, in pursuance of his goals, moved from the CIA to RAND Corporation think tank, two other persons played major role in Gulen's acquisition of Green card. They are: another ex-CIA George Fidas, and Morton Abromovitz, former US ambassador to Turkey.
The net worth of the Gulen network is about US $ 25 billion, spanning hundreds of educational establishments, charities and businesses and media.
Link to Engdahl article, published by Voltaire Network, 25 May 2013: http://www.voltairenet.org/article178623.html
Here is a quote from an article by Emine Dilek, published by Progressive Press on 27 April 2013:
"In 2010, a retired Turkish Intelligence Chief, Osman Nuri Gundes, published his memoir titled "Close Witness to Revolutions and Anarchy" where he claimed Fethullah Gulen's worldwide Islamic movement based in Pennsylvania has been providing cover for the CIA since the mid-1990s, and that in the 90s, the movement "sheltered 130 CIA agents" at its schools in Kyrgyzstan and Uzbekistan alone."
Link to Emine Dilek article: http://www.progressivepress.net/the-tale-of-uncle-tsarnaev-cia-chief-graham-fuller-and-a-turkish-islamist-who-lives-in-usa/
An article by Sibel Edmonds throws considerable light on the links between Gulen and CIA. Here are excerpts from her article published on 6 January 2011:
"In his memoir Gundes [former head of Turkish secret service MIT] claims that Fethullah Gulen's worldwide Islamic movement based in Pennsylvania has been providing cover for the CIA since the mid-1990s, and that in the 90s, the movement "sheltered 130 CIA agents" at its schools in Kyrgyzstan and Uzbekistan alone."
She also says:
"In 1999 Gulen defected to the US shortly before his scandalous speech, where he is heard calling on his supporters to "work patiently and to creep silently into the institutions in order to seize power in the state."
Link to article of Sibel Edmonds: http://www.boilingfrogspost.com/2011/01/06/turkish-intel-chief-exposes-cia-operations-via-islamic-group-in-central-asia/
Dr. Aland Mizell, in his article at Kurdish Aspect, published on 30 April 2011, wonders whether Gulen was using CIA or CIA was using Gulen or whether both were in mutually parasitic relationship. However, he seems fairly confident that there is definitely some kind of relationship between Gulen and CIA.
He cites the example of Dr. Necip Hablemitoglu, professor of history at Ankara University who studied the relation of Fethullah Gulen's community with the CIA. In his study he claimed that the CIA used Fethullah Gulen or that Gulen worked for the CIA. Dr. Hablemitoglu was assassinated in 2002, and his case has still not been solved.
Mizell also notes that "Like the CIA, Gulenists thrive on secrecy."
He also adds, "Secrecy becomes an addiction for Gulenists. They are trained not to give information away, and, according to Gulen 'Keeping a secret is equivalent to guarding one's chastity.'"
He quotes from Gulen's Pearls of Wisdom, "The secret is your slave but you become its slave if you disclose it."
Mizell questions: If Gulen does not have a secret agenda, then why would his followers be so secretive? — and comes to the conclusion that "What Gulenists want is total power and one-man rule …"
The article also deals extensively with Gulen-CIA partnership in Central Asia.
Link to Mizell article: http://www.kurdishaspect.com/doc043011AM.html
William Engdahl, in his interview with BoilingFrogPost on 10 February 2015, throws some more light on the long standing partnership between Gulen and the military-intelligence establishment of the west.
The earliest known such collusion, says Engdahl, was roping in of Gulen into the NATO Turkish Gladio networks for countering communism. This was a NATO-CIA brainchild.
The role of Gulen kept changing with the change of the agenda after the collapse of the Soviet Union. The burnishing of his credentials and enhancement of his image was done with the media influenced by the CIA, such as CNN. It was done to exploit Islam for furthering their agenda in the Turkic world, which is a huge part of the Islamic world.
Engdahl reminds that Abramowitz, who always remained a close ally and facilitator of Gulen, was affiliated with the US Congress-financed NED (National Endowment for Democracy) and co-founder with George Soros of the ICG (International Crisis Group). Both NED and ICG have been instrumental in fostering 'colour revolutions' and 'Arab Spring' around the world.
Near the end of his interview, Engdahl raises an important question: "Gulen migrated from Turkey to USA at 1999, 3 days after terrorist Kurdish movement leader Abdullah Ocalan was captured and brought to Turkey. What did it mean? Could Gulen co-operate better with CIA when he moved USA?"
Link to Engdahl interview: http://www.boilingfrogspost.com/2015/02/10/bfp-exclusive-william-engdahl-on-operation-gladio-fethullah-gulen-one-world-government/
Engdahl is a prolific author and analyst. More of his work can be found at his website: www.engdahl.oilgeopolitics.net
No wonder, the Kurdish violence against Turkey has escalated soon after the failure of the coup. At the forefront are PYD/YPG, the affiliates of the terror outfit PKK. They are armed and funded, and aided by the American 'advisors' on the ground. In short, the CIA-Pentagon has gone berserk when faced with the failure of the coup.
* * *
It is evident that for the past several decades Gulen has been in partnership with CIA, NATO and possibly other western entities with vested interest and agenda. His role has been changing with the changing goals in this master-client relationship but his loyalty has remained intact.
Shedding more light on Gulen will be helpful in understanding the situation.
To be continued . . .