Elvira Kadyrova
Russia has delivered over 600,000 doses of Sputnik V vaccine and a small amount of EpiVacCorona vaccine to Turkmenistan. This was stated by Ambassador Alexander Blokhin of Russia in a media briefing held on 24 December 2021 in Ashgabat.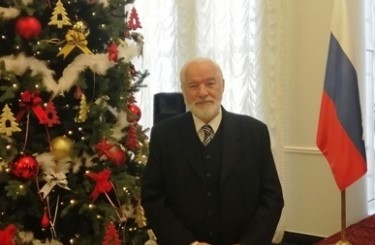 "I talked with the minister of health of Turkmenistan. He informed, and the President of Turkmenistan said about it, that today about 80% of the population has been vaccinated in the country. A very good figure. In Russia, this is about 60% of the population," the Russian ambassador stressed.
"I know that the Turkmen side plans to increase the vaccination rate to 90% – it would be great, it is at the level of the best countries in the world," he added.
In addition, Russia plans to send 10,000 doses of Sputnik Light vaccine to Turkmenistan for free. According to Blokhin, this vaccine will probably be used in Turkmenistan for revaccination. /// nCa, 27 December 2021