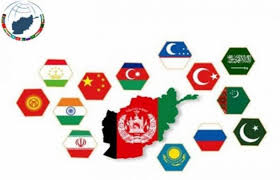 Ashgabat, 6 Sep—The Regional Technical Group on 'Regional Infrastructures' of Confidence Building Measures (RI-CBM) Istanbul Process met Tuesday in Ashgabat. The meeting was hosted by the foreign office of Turkmenistan and co-hosted by the OSCE Centre in Ashgabat.
Under the broad initiative called Istanbul Process, where Afghan-owned, Afghan-led route to peace and stability is being paved by the neighbours and other friends of Afghanistan, the meeting reviewed the progress being made on the infrastructure development.
Vepa Hajiyev, the deputy minister of foreign affairs of Turkmenistan, said in his opening remarks that the meeting was taking place at a time when a number of infrastructure projects were being developed with direct participation of Afghanistan.
These projects will form the foundation of the economic independence of Afghanistan, he said.
Hajiyeyev said that the problems go beyond regional scale, touching global stability.
Some other speakers mentioned that TAPI (Turkmenistan-Afghanistan-Pakistan-India gas pipeline project), TAT rail (Turkmenistan-Afghanistan-Tajikistan railway line project) and the power transmission network from Turkmenistan to Pakistan through Afghanistan were already in various stages of construction.
A representative of the ministry of railways of Turkmenistan said that the entire segment of TAT rail in the territory of Turkmenistan was nearly ready and the work had started on the 85-km Atamurat-Imamnazar-Akina section, of which Imamnazar-Akina line runs inside the territory of Turkmenistan. The construction work is being done entirely by Turkmenistan from its own funding and resources.
Wahidullah Waisi, the representative of the foreign office of Afghanistan said that the infrastructure projects were very crucial for Afghanistan.
He said that a test cargo train from China, passing through Kazakhstan and Uzbekistan will reach the Hairatan Port of Afghanistan within the next two days.
He also told about the railway connection work between Afghanistan and Iran.
Ambassador Hassan Abdullah Al-Adhab of UAE said that Turkmenistan was playing a key role in supporting peace and stability in Afghanistan. He lauded the news of the test cargo train reaching from China to Afghanistan.
He said that Afghanistan is important for all of us and the UAE has been doing its job in Afghanistan from day one.
Vepa Hajiyev, wrapping up the inaugural session, said that the economic proposals require political support and any support from the international organization and friendly countries would be welcome.
An international conference on Afghanistan with participation of main donors will take place in Brussels next month.