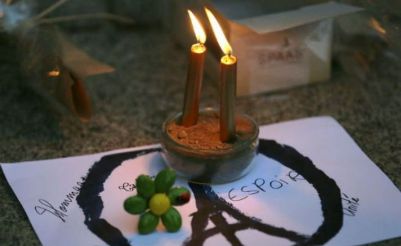 Ashgabat, 14 November 2015 (nCa) — President Berdymuhamedov has sent a message of condolence to President Hollande of France on the Paris Carnage, the death and destruction caused by a string of terror attacks in Paris that led to at least 130 deaths.
"Turkmenistan resolutely opposes any manifestation of terrorism and extremism and fully supports the efforts of the world community in combating this evil and its eradication," says that message.
He conveyed sympathy and support for the families and friends of the victims and wished speedy recovery to the injured.