The Recalcitrant Hippy
Debaltsevo, is a quiet little town of 30,000 souls, very clean; with lovely architecture dating back to its founding in 1878 when a Railway station was opened there. Good jobs, schools, hospitals; a great place to raise the kids. More than half of all Americans, live in a town… just like it. Unfortunately, Debaltsevo is on the front line in Donbass; what's left of it anyway.
Between 8 and 10 thousand Ukrainian troops took the town, which is several miles forward of the front line, but they have since been encircled by the DNR fighters. An unconfirmed report suggests that a number of foreign "advisors" may be among the trapped army. The Normandy 4 met in Minsk, as soon it was confirmed that the 40th Ukrainian Battalion had been cut off from all support.
A cease fire deal was struck and is generally being respected, but not in Debaltsevo. Reports claim that the situation in Debaltsevo is the reason why the talks went on for 16 hours. Not everything is resolved. There was still heavy arms fire yesterday. An ultimatum to surrender and lay down arms by 23:00, or be destroyed, was issued by the DNR fighters. Andrei Lysenko, spokesman for the ATO, confirmed the ultimatum but claims that their soldiers are in fact holding position and don't intend to leave. He said there is an opportunity to deliver them supplies if the cease fire holds.
The soldiers, cut off from Kiev, are quoted as saying that they believe if the OSCE mission could reach them, they could be saved. The OSCE were denied access to Debaltsevo by DNR fighters on Sunday. Nikolai Kolesnik, the patron of the 40th Battalion posted on his facebook page this morning a plea from the soldiers for help.
Meanwhile the European Union has gone ahead with new sanctions against Russia. The State Department's web page is deafeningly silent. From Ukraine, Yanukovyck claims everything is under control. Once again this putsch regime abandons its soldiers in the hopes they will be masacred, as a pretext to escallate the conflict to an all out war, Arseny Yatsenyuk has said, often enough, that it is his goal. Moscow doesn't control the DNR fighters, any more than the US controls the Right Sector. Brinksmanship is a dangerous game; Russian roulette… is a deadly one.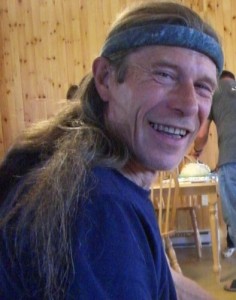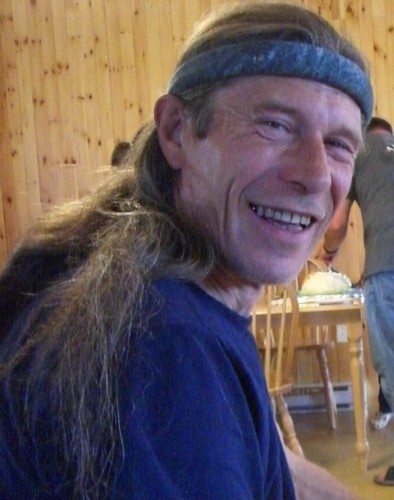 Gord Cowie, 57, is the Recalcitrant Hippy in Montreal, Quebec. He has traveled to India, parts of East Africa, Bangladesh and the Caribbean volunteering to help orphaned children and single mothers survive in their own country. He has internationally adopted children. Self employed and doing residential construction and renovations for the last 20 years, Gord reads online news for about 4 hours every day and comments frequently. His diverse hobbies include history, temporal physics, cosmology and writing.
Gord Cowie can be reached at quararante_gnosis@zoho.com