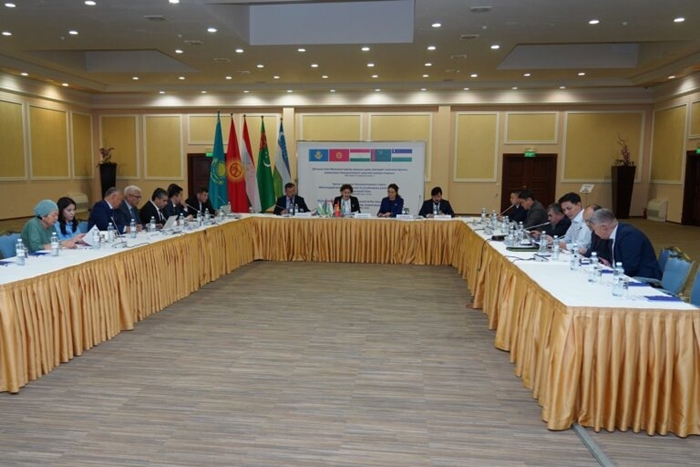 Astana – Kazakhstan – On September 4-5, 2023, the third meeting of the Advisory Council of the Interstate Commission on Sustainable Development of Central Asian Countries (ICSD) was held.
In his welcoming speech, the Minister of Ecology and Natural Resources of the Republic of Kazakhstan, Yerlan Nysanbayev, stressed the importance of this meeting.
"Since its inception, the Commission has been actively working. The Regional Environmental Protection Program for Sustainable Development of Central Asia has been developed and approved. Today, we face important challenges. Using all joint opportunities, we must consolidate our efforts to solve problems in environmental protection and sustainable development.
The current meeting of the Interstate Commission on Sustainable Development aims to consider the ICSD Work Plan and the Decisions of the previous meeting of the ICSD and outline prospects for the future, discuss the implementation of the Regional Program on Environmental Protection for Sustainable Development in Central Asia and other issues on which we are also working in the region," said Yerlan Nysanbayev.
The meeting convened the heads of environmental agencies of Tajikistan, Turkmenistan and Uzbekistan, as well as representatives of the ministries of the economic bloc of Central Asian countries.
During the event, Zafar Makhmudov, Executive Director of the Regional Environmental Center for Central Asia (CAREC), and Nuray Satimov, Director of the CAREC Branch in the Republic of Kazakhstan, had the floor.
The meeting ended with the signing ceremony of the ICSD Decisions, which is an important step ahead of the summit of the heads of state of the International Fund for Saving the Aral Sea (IFAS), which will be held on September 14-15, 2023 in Dushanbe, Tajikistan.
Let us recall that the ICSD was established by Article 2 of the Agreement on Joint Actions to Solve the Problems of the Aral Sea and the Aral Sea Region, Environmental Improvement and Ensuring the Socio-Economic Development of the Aral Sea Region, signed by the heads of state of Central Asia in Kyzylorda (Kazakhstan) on March 26, 1993. The main objective of ICSD is to coordinate and manage regional cooperation of Central Asian countries in environment and sustainable development.
The Regional Environmental Center for Central Asia is one of the partners of the Interstate Commission for Sustainable Development of Central Asian Countries (ICSD). ///Information Portal CAREC, 7 September 2023
#Central_Asia, #CAREC, #ICSD, #Kazakhstan, #Turkmenistan, #Uzbekistan, #Kyrgyzstan, #Tajikistan, #environment