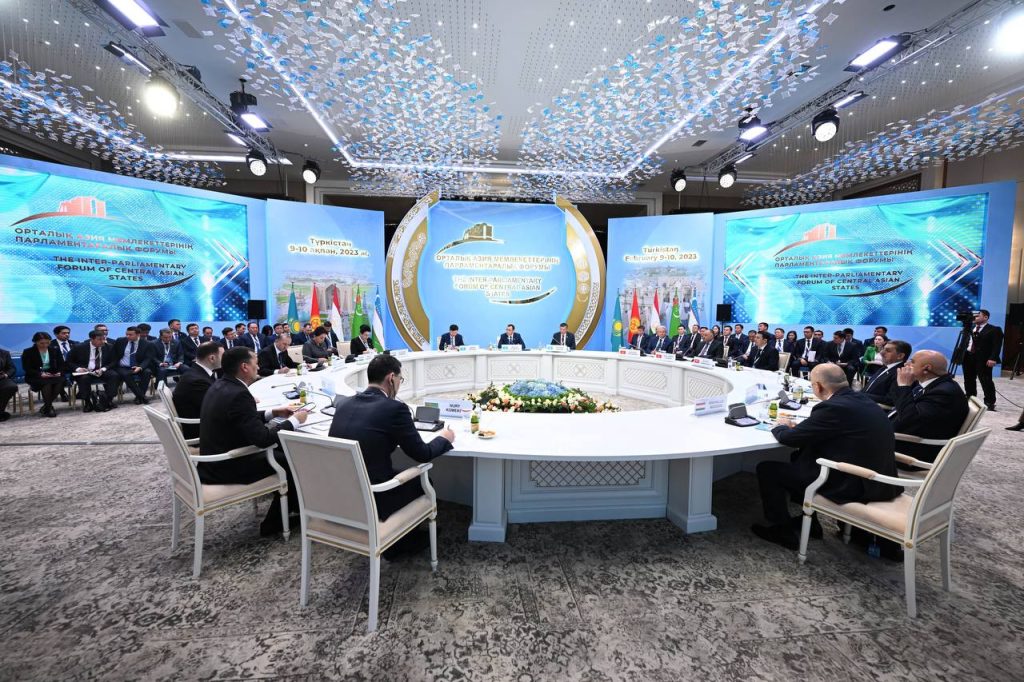 The First Inter-Parliamentary Forum of Central Asian States with the participation of the heads of parliaments of Kazakhstan, Kyrgyzstan, Uzbekistan, Tajikistan and Turkmenistan has wrapped up today, 10 February 2023, in Turkestan, Kazakhstan.
President of Kazakhstan Kassym-Jomart Tokayev addressed the participants of the forum with a welcoming message.
"The initiative to hold an Inter-Parliamentary Forum is very timely, meets the fundamental interests of our peoples. The importance of parliamentary diplomacy has increased enormously against the backdrop of a complicated geopolitical situation and the turbulence of the world economy. The activity of parliamentarians plays a huge role in the legislative support of bilateral agreements, maintaining the atmosphere of friendship and good neighborliness, strengthening mutually beneficial cooperation in the region," the message reads.
According to the Kazakh leader, the tasks of regional and cross-border trade, the development of partnership in the transit and transport sector, the launch of new joint projects require priority attention.
Chairman of the Senate of Kazakhstan Maulen Ashimbayev stressed that stepping up the inter-parliamentary dialogue will be a joint contribution to deepening and expanding strategic cooperation between the nations of the Central Asian region.
In this context, Kazakhstan offers several areas of cooperation on the platform of inter-parliamentary interaction. They include the use of the potential of the platform for the exchange of experience in legislative support of reforms and solving urgent problems of the region – the joint use of transboundary rivers, ensuring environmental and energy sustainability, strengthening cultural and humanitarian cooperation.
Following the results of the forum, the Turkestan Declaration was adopted.
Key points in the declaration:
The parliamentarians of the Central Asian countries welcome the holding of the Fifth Anniversary Consultative Meeting of the Heads of Central Asian States in Dushanbe on 14-15 September 2023.

They emphasize the constructive role of parliaments in creating a legal framework for the comprehensive development of the economic, social, water and energy, transport, logistics, tourism, cultural and humanitarian potentials of the regional countries.

They stand for the establishment of close ties between local representative bodies in order to expand interregional, cross-border cooperation and promote the development of cross-border tourist routes

They call for the wider contribution of parliamentarians to building a low-carbon economy, combating climate change, ensuring energy and food security.

The lawmakers of the Central Asian countries are ready to create the necessary legal environment for further cooperation between the countries in the fight against terrorism, religious extremism, drug trafficking, illegal migration, etc.

They stress the importance of joint efforts at improving the social, socio-economic status and status of women in Central Asian states.
///nCa, 10 February 2023