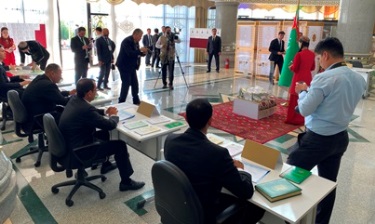 The parliamentary elections were held in Turkmenistan on 26 March 2023. The voter turnout, acccording to the election commission of Turkmenistan, was 91.12%,
The election commission press release says that 91.74% of the registered voters cast their vote in Akhal velayat [province], 91.49% in Balkan velayat, 90.94% in Dashoguz velayat, 91.17% in Lebap velayat, 90.87% in Mary velayat, and 90.91% of voters in Ashgabat .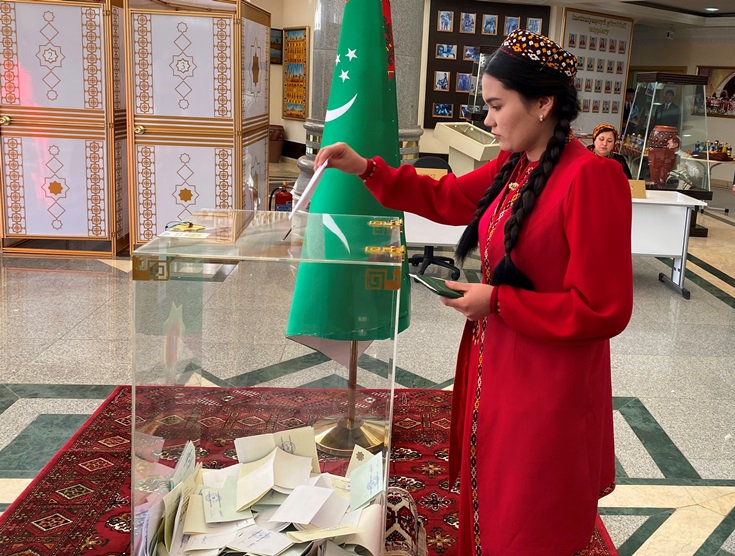 The elections of the Halk Maslahaty [Peoples' Council] at the provincial, district, and city level and the elections of the Gengeshes [village councils] were also held simultaneously at the same polling stations. The voter turnout in these elections was, therefore, the same as the parliamentary elections.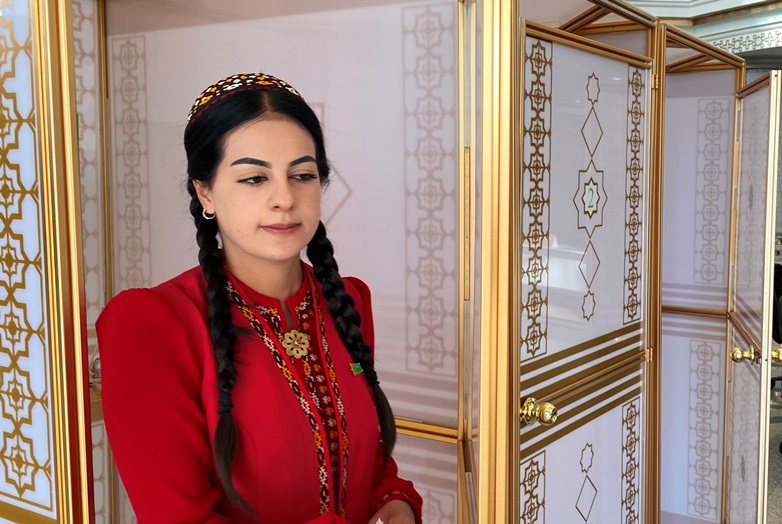 More than 80 international observers from the international and regional organizations and friendly countries followed the elections. These included the observer missions from the Inter-Parliamentary Assembly of members of the Commonwealth of Independent States, the Parliamentary Assembly of Russia, the Central Election Commissions of the Russian Federation, the Republics of Azerbaijan, Kazakhstan, the Kyrgyz Republic, the Republics of Uzbekistan and Tajikistan, as well as representatives of the Organizations of the Turkic States, Islamic Cooperation (OIC), Shanghai Cooperation Organization (SCO), the UN, and the Office for Democratic Institutions and Human Rights of the Organization for Security and Cooperation in Europe (OSCE/ODIHR).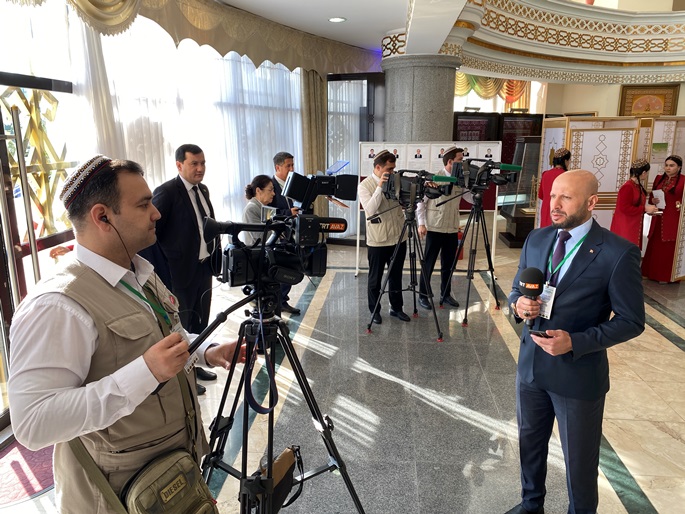 The local and foreign media were given the opportunity to watch the voting as it took place.
President Serdar Berdimuhamedov cast his vote at the polling station No, 48 of the Kopetdag district of ashgabat. Before leaving the polling station, he had a brief interaction with the media. The President said that holding elections at a high organizational level and on a broad alternative basis, as well as accompanying the electoral process with highly professional cultural events, significantly raise the level and significance of the socio-political event taking place in the country.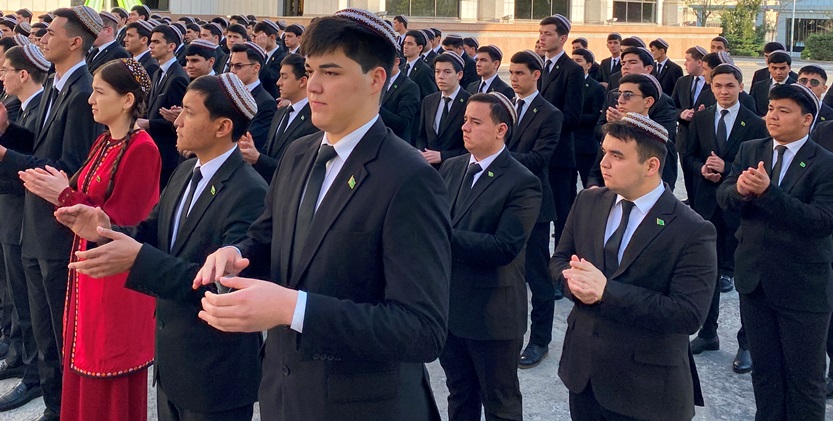 The national leader of Turkmenistan and the head of the Halk Maslahaty, Arkadag Berdimuhhamedov also cast his vote at the same polling stations. He spoke to the media and said that the historic social and political event is being held in accordance with the universally recognized norms of international law and the Constitution of Turkmenistan and wished a successful completion of the elections.
The diplomatic missions of Turkmenistan abroad served as polling stations for the overseas voters at 42 locations.
The counting of votes started immediately after the closing of the polls at 19:00. The election sommission may announce the results within a few days. /// nCa, 27 March 2023