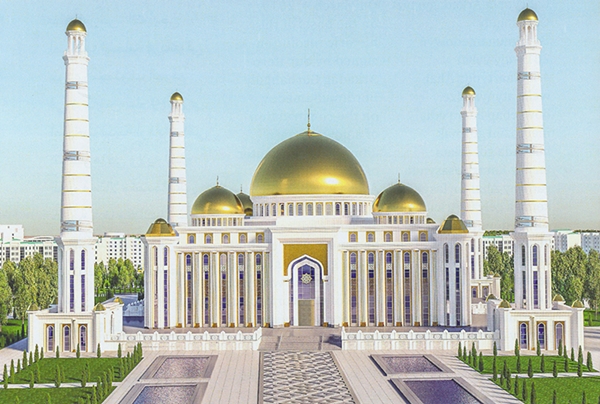 On 20 January 2023 a solemn ceremony of laying the foundation of the Main Mosque of the Akhal province took place in the city of Arkadag.
 The ceremony, along with the elders, was attended by the President of Tatarstan of the Russian Federation Rustam Minnikhanov, ambassadors of Muslim countries accredited in Ashgabat, as well as members of the Milli Gengesh of Turkmenistan, heads of ministries and departments, governors of provinces, representatives of the sphere of culture and mass media.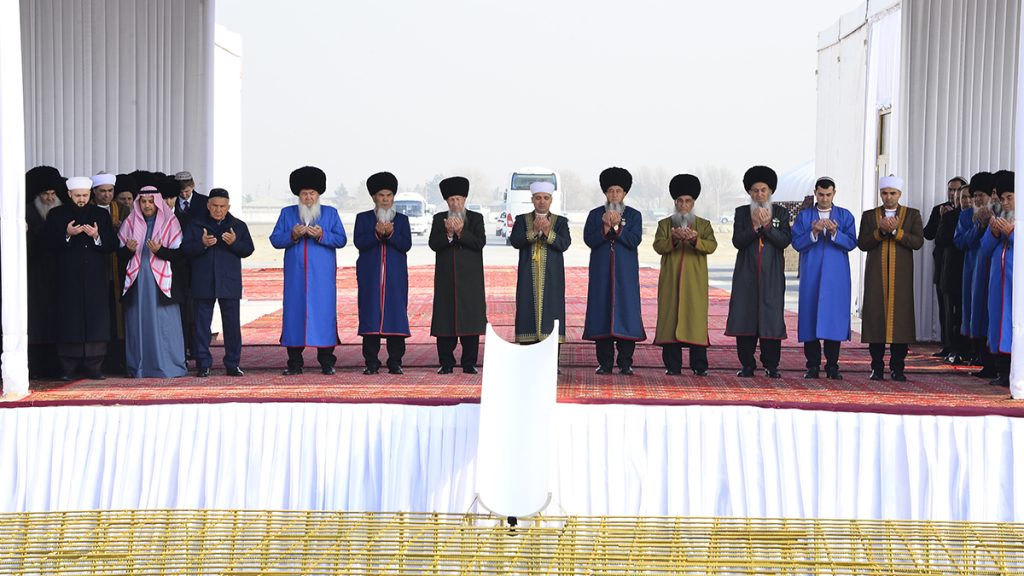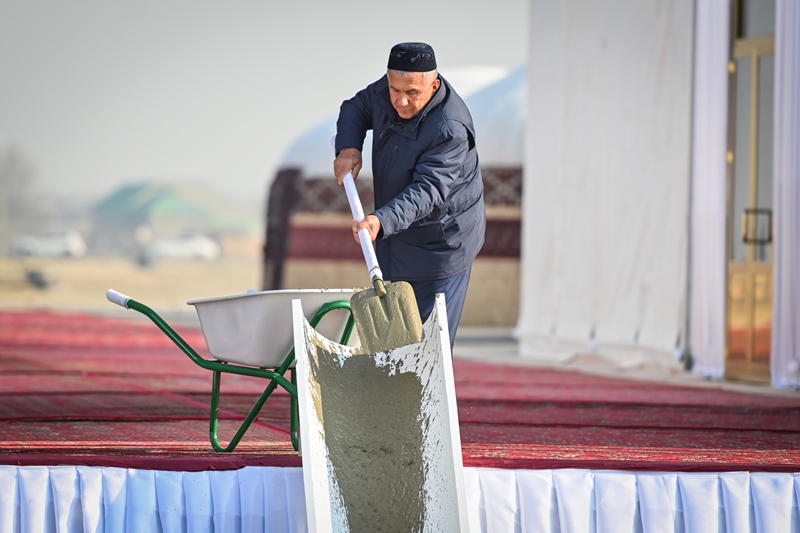 The total area of the Main Mosque of the Akhal Velayat will be 34.5 hectares, and more than 15 thousand believers will be able to pray in the mosque at the same time. The building for holding sadaka (ritual meal) is designed for 1,500 people, TDH reports.
The construction of the mosque will be carried out by the winner of the international tender, a member of the Union of Industrialists and Entrepreneurs of Turkmenistan, the economic society "Altyn".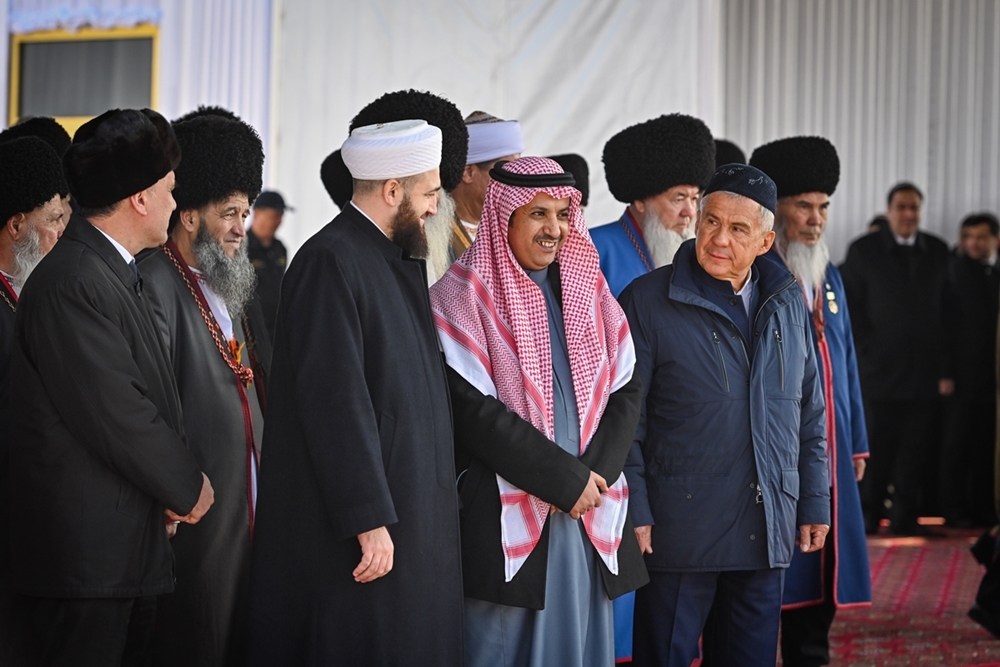 Then, the participants of the ceremony proceeded to the Geoktepe Mosque, where a festive sadaka was held.///nCa, 21 January 2023 [photo credit – TDH, press service of President of Tatarstan]