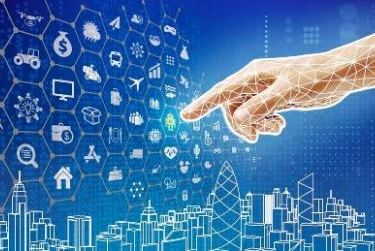 The Academy of Public Administration under the President of Turkmenistan, with the support of the United States Agency for International Development (USAID) Project "Supporting the Improvement of Public Administration", has developed a series of training video courses on information and communication technologies in cooperation with the Academy in order to prepare civil servants to enable them to effectively implement digital reforms.
The development of the digital economy is one of the main priorities of the state policy of Turkmenistan. The successful implementation of digital transformations in the country largely depends on the level of training of civil servants in this area. The Academy of Civil Service under the President of Turkmenistan is committed to the training, advanced training and improvement of civil servants. Thus, the Academy implements educational processes in accordance with the provisions of the "Concept for the Development of the Digital Education System in Turkmenistan" and "The Concept for the Development of the Digital Economy in Turkmenistan for 2019-2025" aimed at developing digital management skills among civil servants.
Creating high-quality video lessons requires more effort than preparing traditional training sessions. They require the right technical solutions, effective training material, and an experienced instructor. However, it is video training that is an effective tool for professional development. In a short time, video tutorials can improve professional knowledge by explaining thematic concepts and terms in detail and clearly.
The Academy's new ICT video lessons include comprehensive information on the basics of information technology and computer technology. Originally created for Academy students, the first of 10 video lessons is now available to the general public on the main page of the Academy website at https://dga.edu.tm/index.php/bas-tm
The creation of digital educational materials in the curriculum of the Academy of Civil Service under the President of Turkmenistan is aimed at meeting the basic educational needs of students and teachers, as well as the general public in the development of information technologies. /// USAID Turkmenistan, 9 January 2023 [Featured image credit ADB]