On 13 May 2022, the Council of Foreign Ministers of the Commonwealth of Independent States met for regular session in Dushanbe, Tajikistan. The gathering was chaired by Kazakhstan as chair-country in CIS.
The meeting was attended by the foreign ministers of Azerbaijan, Armenia, Belarus, Kazakhstan, the Kyrgyz Republic, Russia, Tajikistan, acting foreign minister Uzbekistan, Chairman of the CIS Executive Committee Sergey Lebedev, as well as heads of structural divisions of the CIS Executive Committee.
Turkmenistan was represented by deputy foreign minister Vepa Hajiev.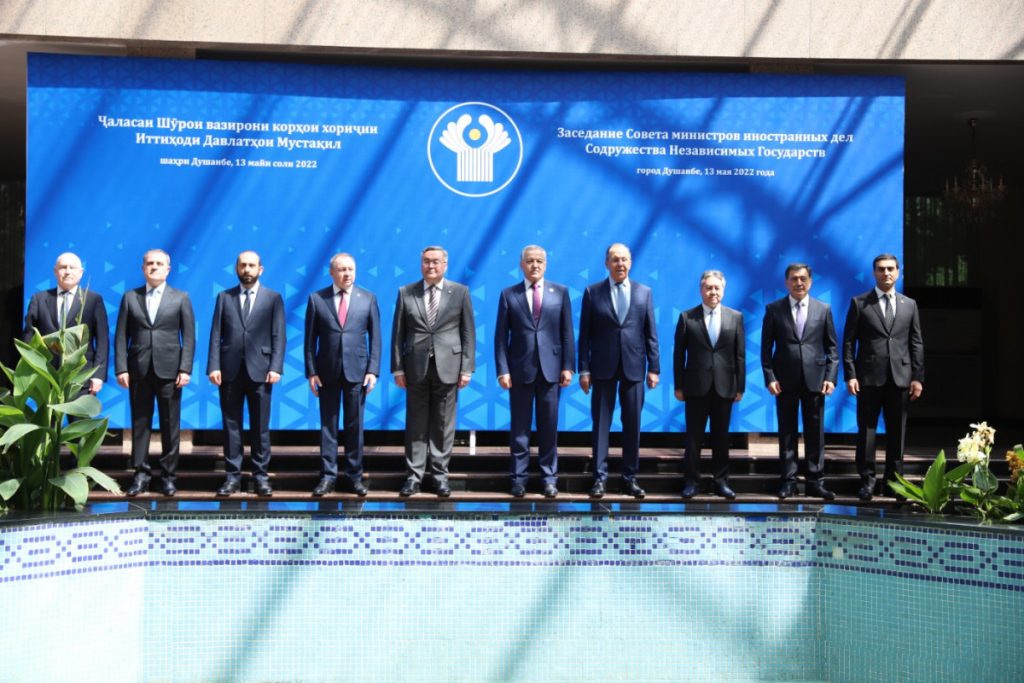 The participants of the meeting were welcomed by the minister of foreign affairs of Tajikistan Sirodjiddin Mukhriddin.
Then the session was opened and chaired by the Chairman of the CIS Council of Foreign Ministers, Deputy Prime Minister – minister of foreign affairs of Kazakhstan Mukhtar Tleuberdi.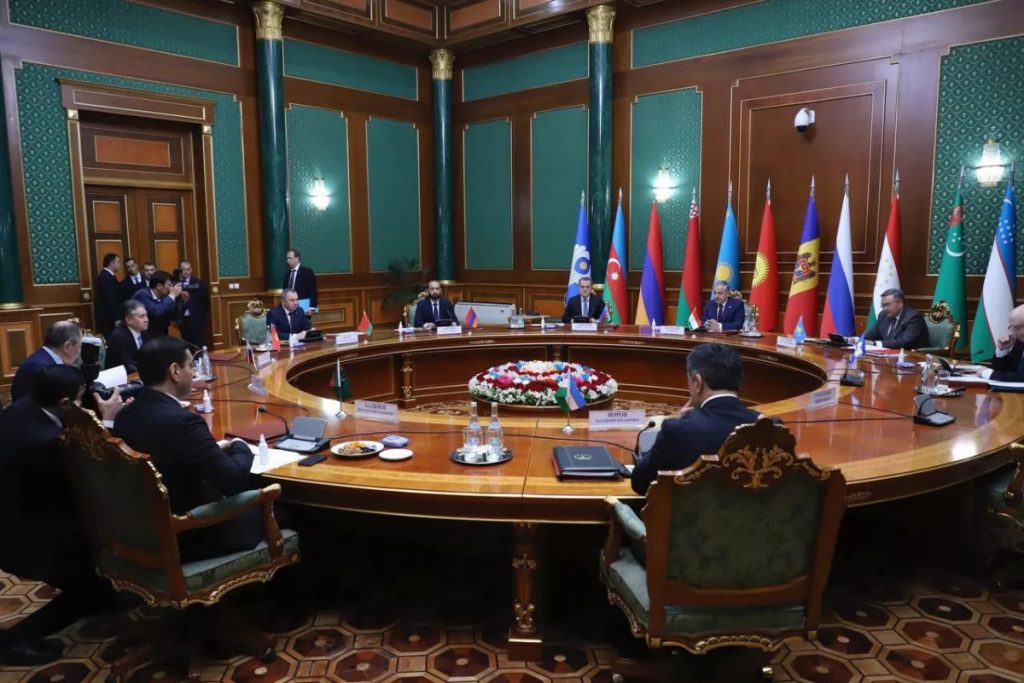 First, the foreign ministers met in a narrow format to exchange views on key issues of international life and to resolve a number of organizational issues. Then the meeting was continued in an expanded format, during which decisions were signed.
In particular, the issue of the establishment of the competition "Youth Capital of the CIS" was submitted to the Council of Heads of State for consideration. The project will be implemented alternately in the CIS countries and aimed at promoting youth involvement in integration processes.

Two items of the session's agenda were devoted to the inter-ministerial cooperation. The first of them is the outcomes of the implementation of the Plan of multi–level inter-ministerial consultations within the CIS in 2021. The second issue is the realization of the Action Program to activate the partnership between the foreign ministries in 2021. The sides have agreed to continue the implementation of the Program.
The Council approved decisions on the creation of two new basic organizations. The Belarusian Notary Chamber received such a status in the field of notarial activity. The Silk Road International University of Tourism (Samarkand, Uzbekistan) became the basic organization in the field of tourism.
The Council of Foreign Ministers also approved a list of promising scientific projects corresponding to the priority areas of fundamental research of the CIS countries. The document will be submitted to the CIS Council of Heads of Government.
The next meeting of the Council will take place on 13 October 2022 in Nur-Sultan on the eve of the CIS Heads of State Council summit.
Security issues in Central Asia raised at CIS FMs gathering
At the meeting in a narrow format, the foreign ministers exchanged views on the situation in and around Afghanistan in terms of its impact on stability and security in Central Asia, Russian Foreign Minister Sergei Lavrov said in an interview following the meeting of the foreign ministers.
In particular, additional tasks were set to implement the decisions of the heads of state regarding the mobilization of additional efforts to counter the terrorist threat and drug trafficking.
"We discussed the situation in Central Asia, including under the attempts by our Western colleagues – USA, EU, NATO – aimed at enhancing their influence in the region through undermining relations within the framework of the CSTO, CIS, SCO and EAEU," the chief Russian diplomat said. ///nCa, 13 May 2022 [photo source – press service of MFA Tajikistan]