Peter Chamberlin
Two weeks after the latest Pentagon/CIA assault upon a tribal jirga, and attempt to kill Sajna Mehsud, his group blows-up a highly symbolic, Pak Army-built girls school in S. Waziristan.  Why would one of Pakistan's "good Taliban" stage such an assault upon progress in his own area, especially just one month after the Tiarza Roadopening, after it had been shut-down for 7 years, due to constant terrorism?
According to the quote given below, there were 14 Mehsud tribal elders killed there, along with four Waziri elders, in the latest attack upon Sajna (SEE:  Senior TTP leader still alive? Drone 'targeting' Sajna kills 18 militants)–Feb 03, 2016.
"Of the TTP men killed today, 14 belong to the Mehsud tribe and four to the Wazir tribe."
The Wazirs meeting Sajna with the Mehsuds were no doubt representing the militia of recently-killed Waziri big boss, Mullah Nazir (SEE: Paramilitary Pretense, Who Controls the Predators?).  It is remarkable that Sajna had managed to persuade the leaders of the forcefully-displaced Mehsud tribe to meet with him and the Wazirs, knowing that both sides were working to establish peace and to build cooperation with Pak Army development efforts to build FATA.  For accomplishing this, the CIA pronounced a death sentence upon him and 18 other men, which the Pentagon carried out.
This is NOT THE FIRST TIME that drones have attacked Sajna meeting with an ongoing tribal jirga, and NOT THE FIRST TIME that Sajna has been prematurely pronounced dead from a drone attack.  On NOV. 25, 2015, after he had been elected the new chief of TTP, the NY Times announced Sajna's first execution, "Pakistani Taliban Commander Reported Killed in Drone Strike in Afghanistan."  A dozen tribal leaders are reported to have shared his death that time around.
Then, Pakistan accuses US of 'scuttling' Taliban talks with drone strike, summons ambassador, was the official Army/govt response given to this particular drone assassination:
"The government of Pakistan does not see this drone attack as an attack on an individual but as an attack on the peace process," Interior Minister, Chaudhry Nisar, Ali Khan said. 

"Brick by brick in the last seven weeks we tried to evolve a process by which we could bring peace to Pakistan and what have you (the US) done?  You have scuttled it on the eve, 18 hours before a formal delegation of respected ulema (religious scholars) was to fly to Miranshah and hand over this formal invitation."
Yesterday, a showpiece Army-built school for girls within the S. Waziristan Development Zone was blown-up, with the known spokesman for the Sajna Group claiming credit.  If Sajna had really been the pro-govt "good Taliban," then why would his group have struck against the centerpiece of govt peacemaking/development?  This is what the Wazirs and people like Sajna and his dead boss Wali ur-Rehman, and the likewise executed Mullah Nazir had been working so hard to build for their people, but the Pentagon opposed it every step of the way, with every drone at its disposal.
Pakistan had a deal in place to exchange development for peace, but the Pentagon did not want Peace in Pakistan, it wanted WAR.  The Pakistani Taliban had to continue attacking the Pakistani Army, until the Pak Taliban agreed to cut their ties with the Afghan Taliban.  Neither the Pak Army, nor "peaceniks" like Sajna could be allowed to scuttle America's war against the Pak Army, for that is exactly what we are witnessing.  But Sajna, or the surviving members of his large militia have NOT attacked Pakistan's peace project in order to please the Americans, since Pakistan's FATA development projects, including the highways, were built with American money, along with matching funds from the UAE.
Yesterday's attack upon the Army girls school was obviously a revenge attack, for two attempts upon his life and for killing his brethren.  For the last attempt to kill him, there were allegedly four drones firing Hellfire missiles upon the Jirga location (SEE: US drone strike 'kills 40' in Pakistani tribal region – BBC News–Mar 17, 2011).
 Peter Chamberlin
D I KHAN :  Mehsud Taliban group has announced its dissociation from Tehreek e  Taliban Pakistan (TTP). Current lighting an organized conspiracy of the TTP gang went into the invisible hands  (TTP)spokesman. Azam Tariq.—Mehsud group announces separation from TTP
"We considered kidnappings , extortion, any property damage and explosions are haram."
Feb. 20, 2016
Reuters in Dera Ismail Khan, Pakistan
Militants blew up part of a newly constructed government school in Pakistan's South Waziristan region late on Friday night, a spokesman for a wing of the Pakistani Taliban said on Saturday, the latest in a string of attacks on educational institutions.
No one was hurt in the blast in Pakistan's restive tribal belt, but 18 labourers working on the site were abducted, said Azam Tariq, a spokesman for an arm of the Pakistani Taliban known as the "Sajna" group, which claimed responsibility for the attack.
[Article on website infested with malware, had to use a proxy service to get the following article opened.]
WANA: General Officer Commanding (GOC) Major General Azhar Saleh Abbasi visited Tiarza area of South Waziristan Agency and inspected the progress of development schemes. He also held a detailed jirga with tribal elders.
The development schemes included mosques, a hospital, middle and high schools, water supply schemes, a sports stadium and reopening of Band Kota Bridge after a period of eight years.
All schemes have been executed after the repatriation of internally displaced persons (IDP) who were forced to abandoned homes for military Operation Rah-e-Nijat in 2009.
Abbasi accompanied by high-ranking officers such as Brigadier Wajid Aziz, Commandant Major Saadat, Assistant Political Agent Nawab Safi and others visited almost all the schemes where officials briefed the GOC about the execution of the projects.
Published in The Express Tribune, January 18th, 2016.

====================================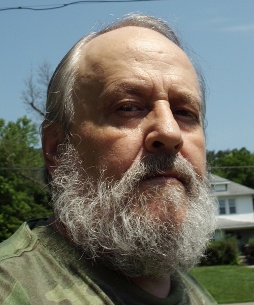 Peter Chamberlin can be reached at peter.chamberlin@hotmail.com
Peter's blog: http://therearenosunglasses.wordpress.com