On March 6, UN Turkmenistan hosted a Dialogue with women on the occasion of the International Women's Day, a global holiday acknowledging the socio-economic, cultural, and political achievements of women and girls around the world.
The open dialogue served as a platform for women and girls from different spheres of life of Turkmenistan to spotlight their accomplishments, share challenges and drawbacks and the ways to tackle them. They also brought forward women and girls' rights, encouraged other women and girls to be more proactive, and highlighted the role of women in innovation, technology, and digital education. The dialogue underscored the importance of gender equality and empowerment of women and girls so that they are not left behind.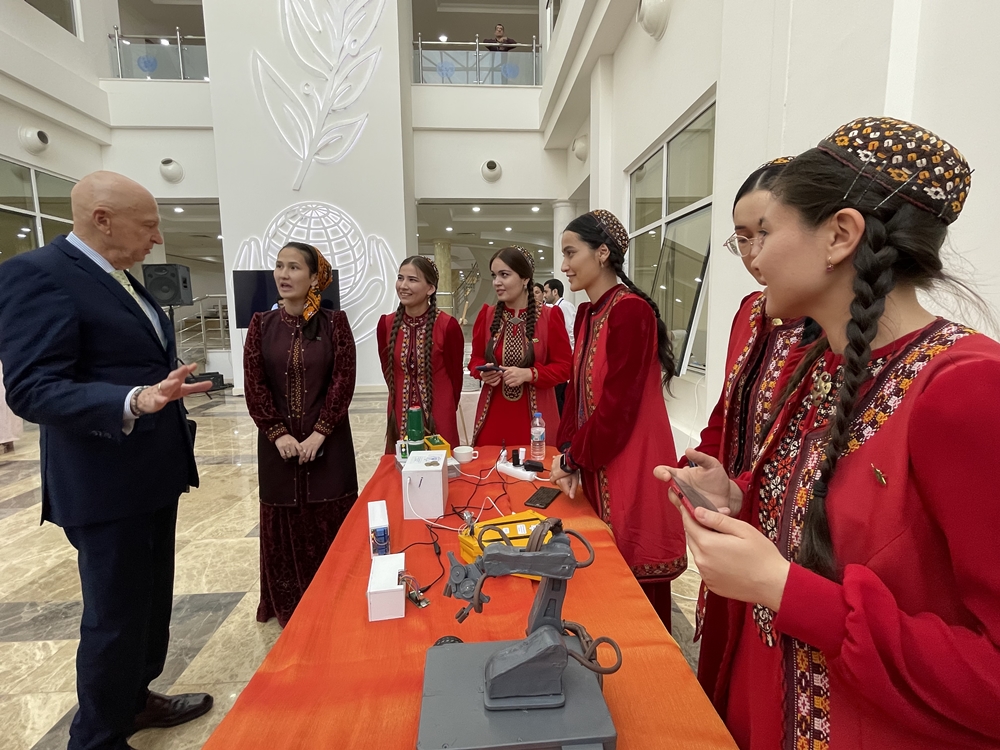 The event started with the exhibition at which prominent Turkmen designers, women from the Blind and Deaf Society of Turkmenistan, public organization Yenme, and businesswomen presented Turkmen modern dresses, scarves, handmade toys and crafts, handmade floral jewelries, organic handmade baths, creams and other artwork.
The conversation included statements by the Deputy Foreign Minister Ms. Myahri Bashimova, heads of the UN agencies, women and girls in the field of technology and innovation, diplomacy, business, mass media, students, community activists, SDG Ambassadors and volunteers.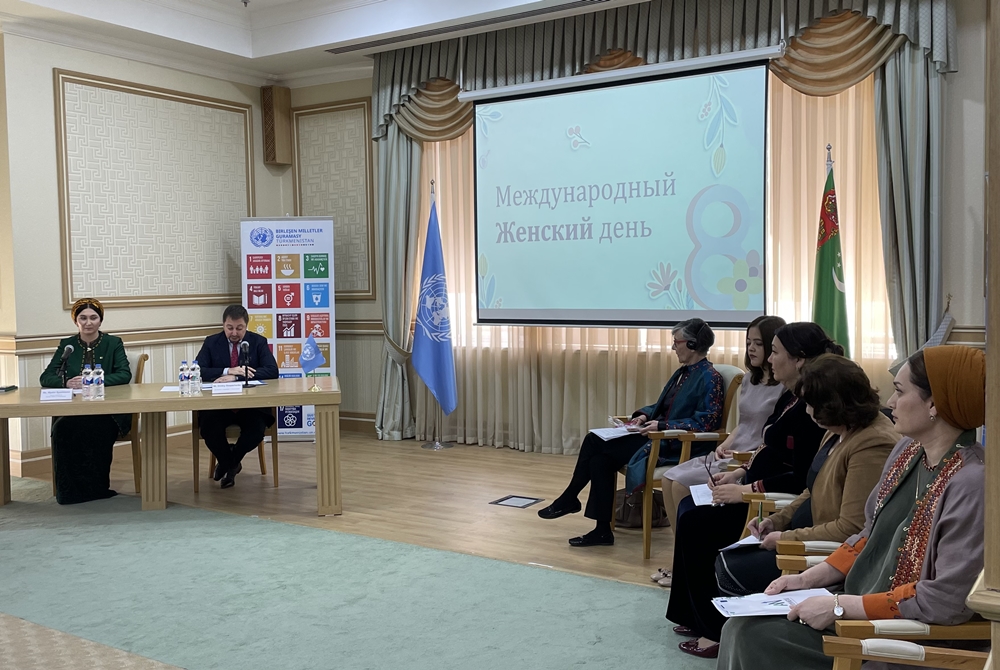 "You can do and achieve anything you want, just believe in your dreams, work hard and never give up" – these words were told by every speaker, and served as inspiration to the girls and women in the audience.
The event concluded with an interactive game about international and local significant women: leaders, advocates for gender equality, child rights, diplomats, business women.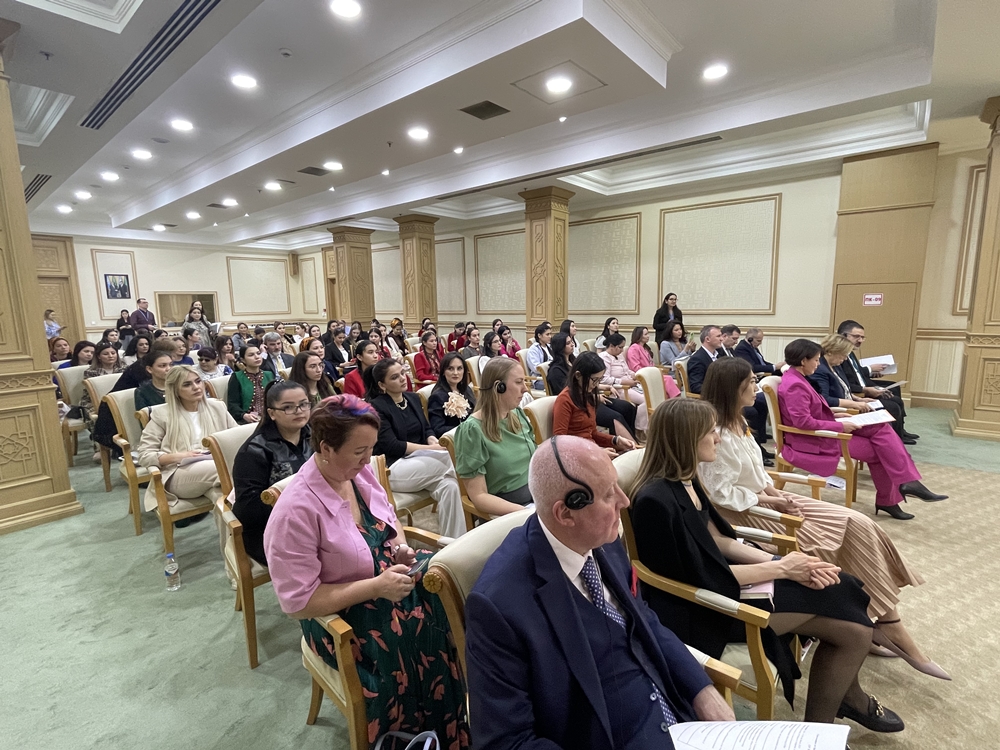 The joint initiative was carried out with support from UNICEF, IOM, OHCHR and UNFPA under the leadership of the UN Coordination Office. ///UN Turkmenistan, 7 March 2023