The growth in the global volume of container traffic by the end of 2021 amounted to 65 million TEU, while the highest level of containerization has been fixed in China reaching 73%.
Such data were presented during training seminars on container transportation held by the Association "Turkmen Logistics" in cooperation with CILT Central Asia, with the assistance of the USAID Program "Trade in Central Asia".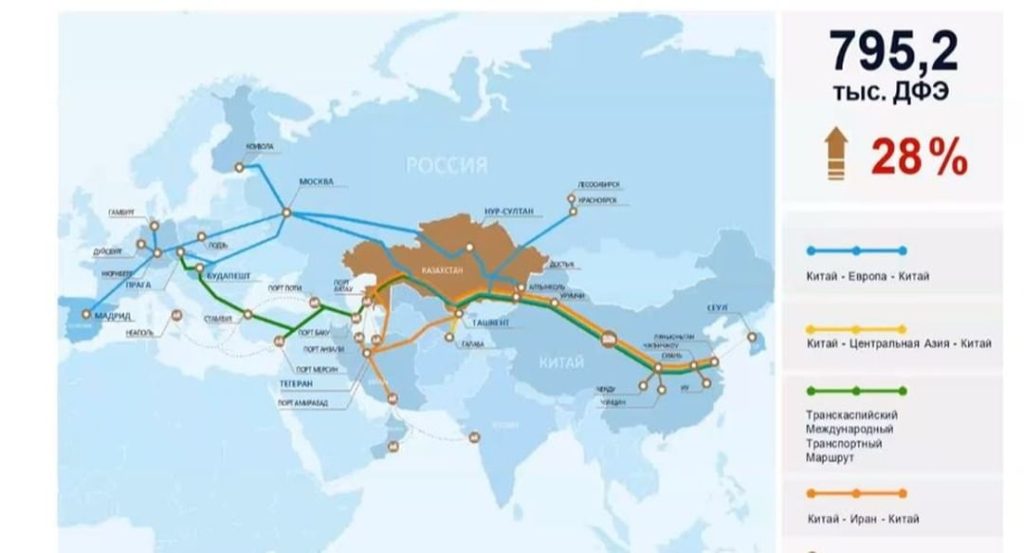 The session was devoted to the topic "Development of container transportation and useful practical cases of container transportation on the experience of private operator companies". It was attended by about 40 participants, including employees of 20 member companies of the Association.
Kanat Kobesov, Director of the Kazakhstan's logistics company Nur Zhol Company, who moderated the seminar, emphasized the growing role of the Central Asian region in international transport routes, and also presented the technical characteristics of containers and trends in the global container market.
The role of China in the containerization process was particularly noted, which accounts for 95% of the containers produced in the world or 200 units of 20-foot containers per month.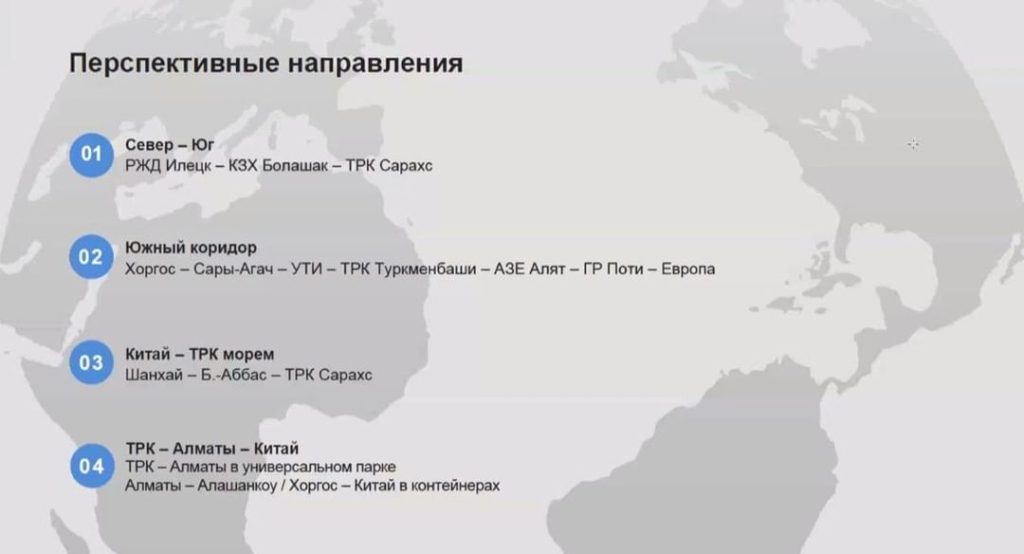 The seminar also touched upon such important topics for the Central Asian region as the Eurasian container transit of goods between the PRC and the EU, the North-South ITC, obstacles in the development of transport logistics and ways to address them, the export of products to world markets, dry and sea ports of the region.
The high congestion of the transport infrastructure in the east of China, the high share of expensive goods in the structure of China-EU trade turnover (and therefore faster delivery can reduce the cost of working capital), the creation of a single customs zone of the EAEU – serve as key prerequisites for unlocking the potential of Central Asian transit in cargo transportation between China and Europe.
The participants of the seminar had the opportunity to ask their questions and to establish business ties with colleagues from Kazakhstan.
The next session will be devoted to the topic "China as a driver of containerization growth in Central Asia". A representative of JSC "Russian Railways Logistics" in Kazakhstan is an invited speaker.
Such seminars in various areas of logistics are planned until the end of 2023 and will be implemented in close cooperation with the partners of the Association "Turkmen Logistics".
These training courses are free for all members of the Association and upon completion of the courses, participants are awarded certificates of Representation of the Chartered Institute of Logistics and Transport in Central Asia, which are recognized internationally. ///nCa, 27 June 2023
#Association_Turkmen_Logistics, #CILT_Central_Asia, #Central_Asia, #container_transportation, #China, #transport, #logistics