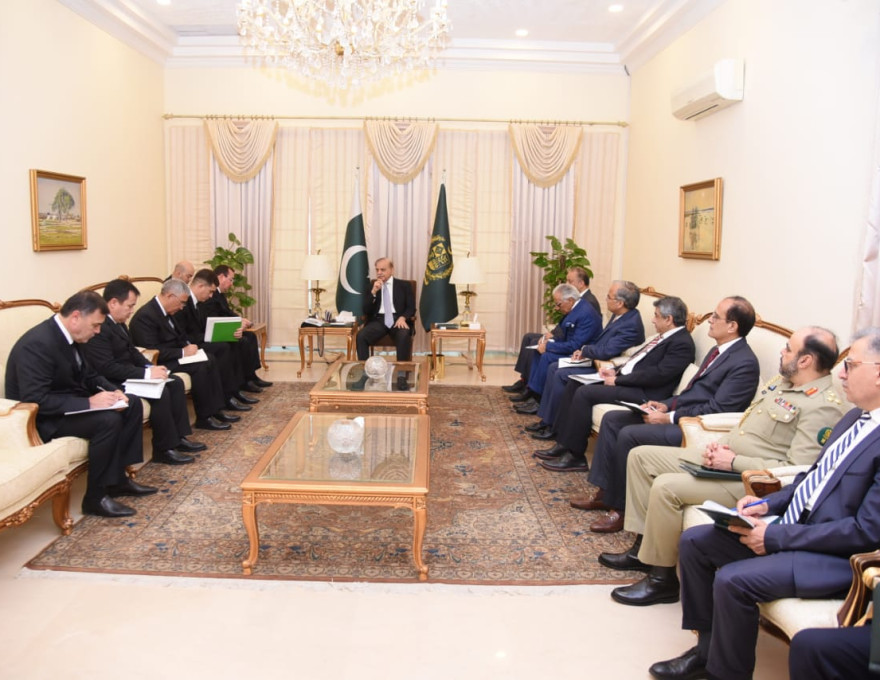 On 8 June 2023, the second day of the visit, the delegation of Turkmenistan headed by Mr. Maksat Babayev, State Minister – Chairman of State Concern "Turkmengas", called on Prime Minister of Pakistan Shehbaz Sharif, Embassy of Turkmenistan to Pakistan said in a press release.
During the meeting, the Turkmen side briefed the Prime Minister on the progress in the implementation of large-scale joint projects between Turkmenistan and Pakistan.
The Prime Minister of Pakistan reiterated the support of the Government of Pakistan for the early completion of the Turkmenistan – Afghanistan – Pakistan – India (TAPI) Gas Pipeline Project and Turkmenistan – Afghanistan – Pakistan (TAP) Power Transmission Line Project that will play an important role in satisfying the energy needs of Pakistan.
Following the meeting, in participation of Prime Minister of Pakistan, the signing ceremony of the Joint Implementation Plan for the Expedited Implementation of the TAPI Gas Pipeline Project was held in the Prime Minister's Residence.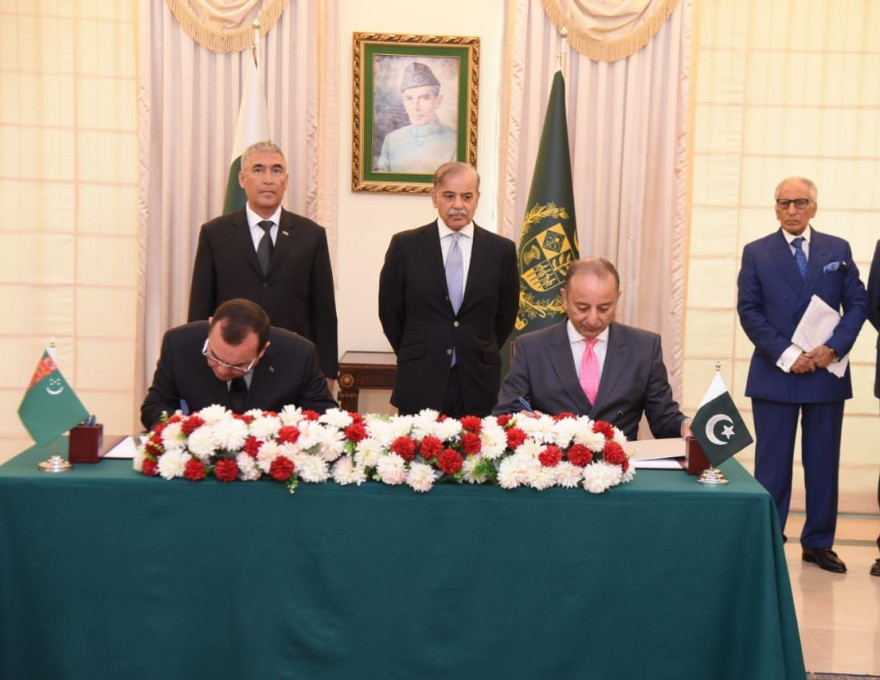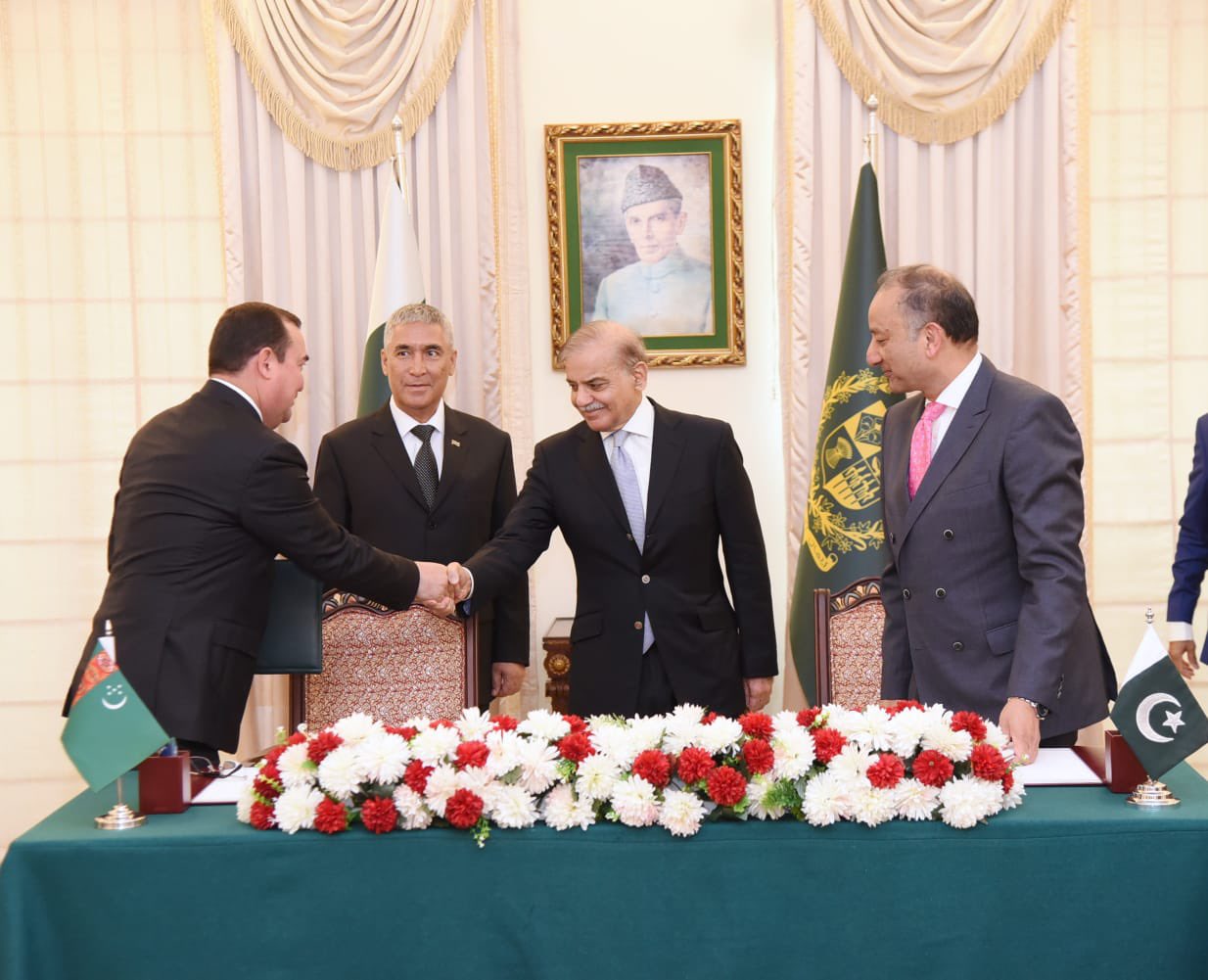 While speaking at the signing ceremony, Prime minister noted that TAPI is very important project for regional prosperity and TAPI will bring an era of regional cooperation. Prime Minister emphasized that "We will do everything to expedite implementation on TAPI".
"The signing of TAPI Joint Implementation Plan between Pakistan and Turkmenistan today marks a step forward for the execution of the project. The TAPI project is vital to meeting our energy needs. Pakistan wants the project to be implemented at its fastest speed. In view of costlier fuel prices and gas shortages globally, we are exploring all options to procure all forms of energy on a sustainable basis as part of a comprehensive national energy security plan. The completion of the TAPI project will be a game-changer for the region in terms of enhanced economic cooperation", he wrote in Twitter.
The signing of this Joint Implementation Plan is a significant step towards progressing the implementation of the TAPI Gas Pipeline, a project of historic significance for every participating country and the region as a whole.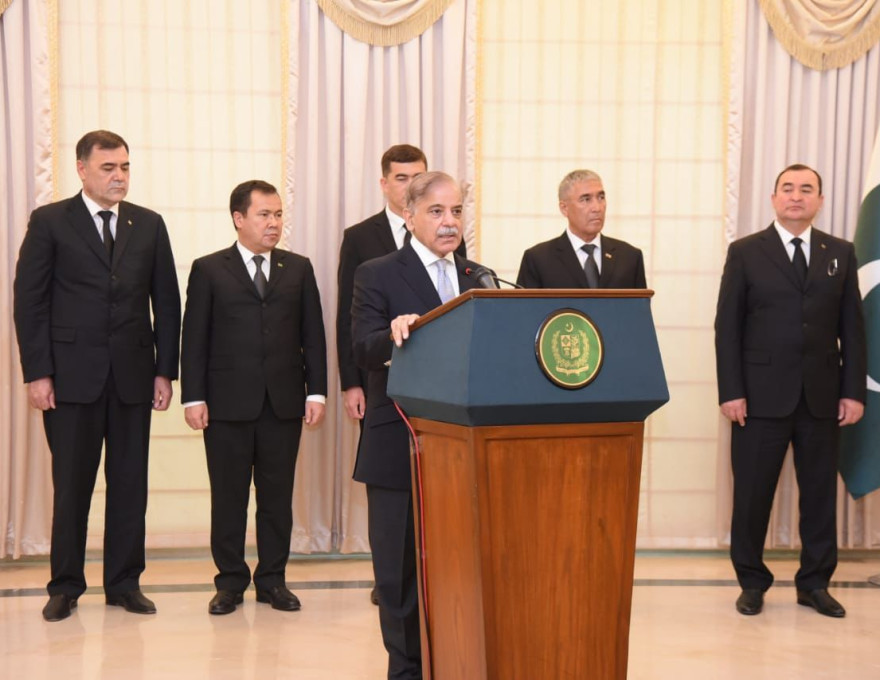 ***
On the same day, Turkmenistan delegation headed by Mr. Maksat Babayev, State Minister – Chairman of State Concern "Turkmengas" had a meeting with Chief of Army Staff of Pakistan General Asim Munir. Turkmen side updated on implementation of TAPI gas pipeline and TAP power line projects. Acknowledging the importance of these Joint Major projects, Pakistan side reassured their full support in this regard.
During the visit of the Turkmenistan Delegation to Pakistan, productive meetings were held on a technical level on TAPI gas pipeline and TAP power transmission line projects. ///nCa, 8 June 2023
#TAPI, #Pakistan, #Turkmenistan, #Turkmen-Pakistani_relations, #Maksat_Babayev, #Turkmengas, #PM_Shehbaz_Sharif