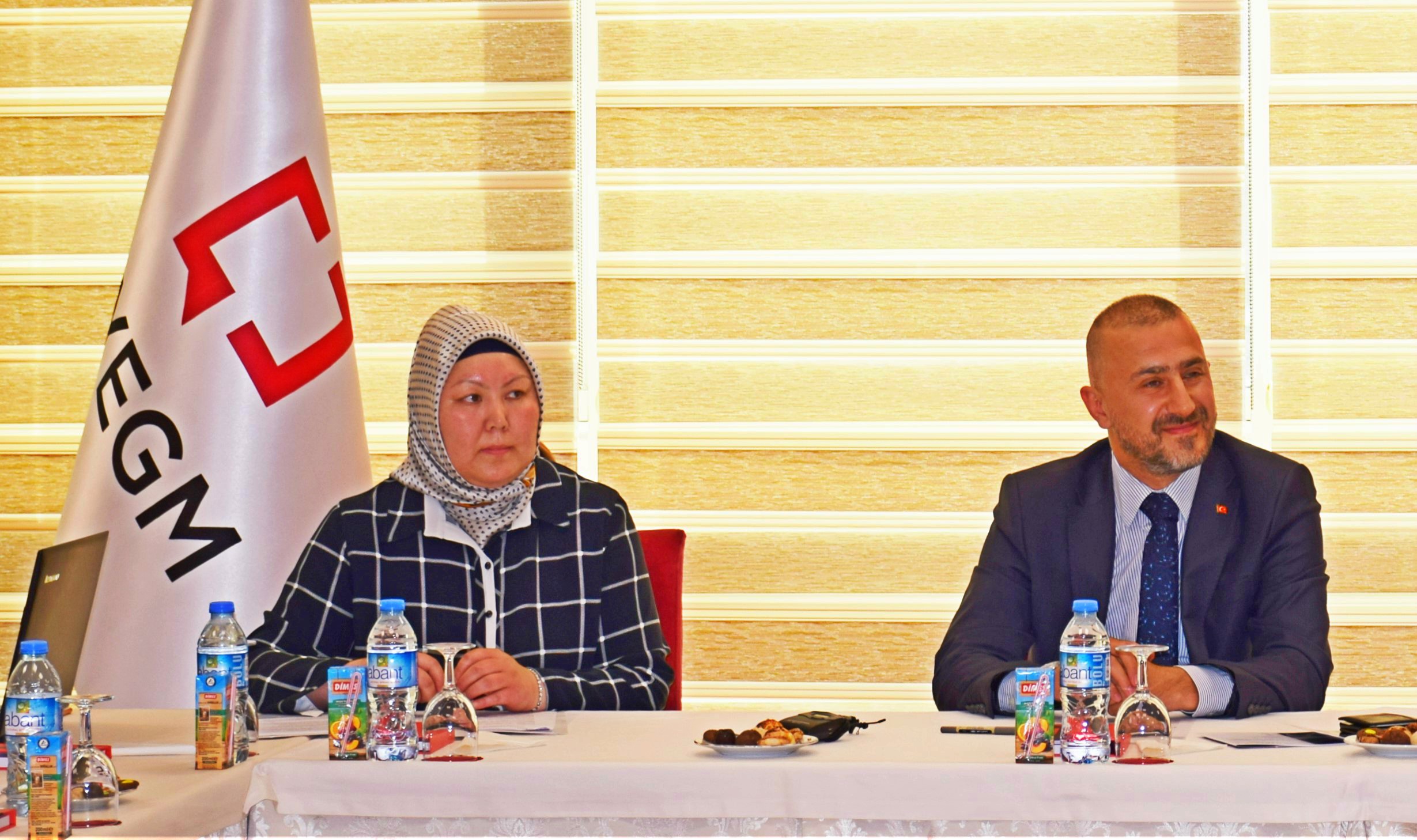 Ankara, 16 May 2016 (nCa) — Turkey has completed preparations for the first ever World Humanitarian Summit that will take place in Istanbul, 23-24 May 2016.
"Our country has spent a great deal of efforts and resources for this summit," said Ismail Mansur Ozdemir, the deputy director general of Prime Minister's office for press and information Monday in Ankara.
Answering a question by nCa, Ozdemir said, "The summit will introduce our efforts in a comprehensive way. "
Underlining the fact that it is the responsibility of every participant to make this summit a success, he said, "We expect the international organizations and other participants to contribute and partake in a multidimensional way. We have communicated our efforts and work done by us in conflict resolution and dealing with the aftermath of conflicts and emergency situations to the world community."
"We expect some initiatives from the summit on certain issues which will include mutual interaction. We expect that all sides will enter into mutual interactions and reach some tangible conclusions."
"We have not saved on our efforts by depending on others; we have our own historical and cultural role. Our position remains consistent," Ozdemir added.
About World Humanitarian Summit
The World Humanitarian Summit (WHS) is being held at the initiative of the UN Secretary General, Ban Ki-moon, and organized by the UN Office of the Coordination of Humanitarian Affairs, with full logistical, administrative, material and political support of Turkey.
The need for the summit was stressed by the UN Secretary in January 2012, in his Five-Year Action Agenda — "convening a World Humanitarian Summit to help share knowledge and establish common best practices among the wide spectrum of organizations involved in humanitarian action."
It is not just another summit.
More than 23000 people from 153 countries have worked in some capacity and provided some kind of input. About 5000 participants will gather in Istanbul, 23-24 May 2016, including the heads of state or government of dozens of countries, hundreds of governmental and non-governmental organizations, covering every aspect of what is called humanitarian sphere.
The agenda is built around the report of the UN Secretary General, issued on issued on 9 February 2016. It defines five core responsibilities:
Prevent and end conflict
Uphold the norms that safeguard humanity
Leave no one behind
Working differently to end need
Invest in humanity
The summit will consider four major reports:
Report of the Secretary General for the WHS (World Humanitarian Summit)
"Too important to fail" – Report of the High-Level Panel on Humanitarian Financing
Restoring Humanity: Synthesis of the Consultation Process for the World Humanitarian Summit [5 October 2015]
WHS Synthesis Report Executive Summary [30 September 2016]
In addition, there would be nine important documents in the folder.
These reports and documents can be found here: https://www.worldhumanitariansummit.org/key-documents
There were seven roundtables in the run up of the summit:
Political leadership to prevent and end conflicts
Financing: Investing in humanity
Changing People's Lives: From delivering aid to ending need
Women and Girls: Catalysing action to achieve gender equality
Leaving no one behind: A commitment to address forced displacement
Uphold the norms that safeguard humanity
Natural Disasters and Climate Change: Managing risks and crises differently
The pdf version of the outcome of the roundtables can be found here: https://www.worldhumanitariansummit.org/key-documents#background-info-linking
The main page of the WHS site: https://www.worldhumanitariansummit.org/summit