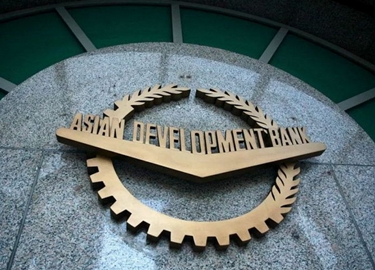 To date, ADB has committed 13 public sector loans, grants, and technical assistance totaling $632.6 million to Turkmenistan, says Bank's updated fact sheet.
In 2022, ADB topped up its transaction technical assistance portfolio by $225,000 to help prepare bankable projects in Turkmenistan. ADB advanced significantly with the processing of proposed projects including Improving Nursing Quality and Capacity Project, Building Capacity of Small, and Medium-Sized Enterprises Exporters Project and the Ashgabat–Dushak Railway Modernization Project.
Cumulative loan disbursements to Turkmenistan amount to $484.71 million. These were financed by regular ordinary capital resources. ADB's current sovereign portfolio in Turkmenistan includes 1 loan worth $500 million.
The Asian Development Bank (ADB) has been a long-standing partner of the Government of Turkmenistan, providing assistance crucial to the country's development needs. ADB helps the government improve transport infrastructure connectivity, diversify the economy, develop human capital and the private sector, and strengthen policy making capacity.
Currently, the bank is preparing projects in the health, finance, transport, and energy sectors. The ongoing National Power Grid Strengthening Project supports the establishment of an interconnected national transmission network to improve electricity supply. Turkmenistan has also benefited from regional technical assistance under the Central Asia Regional Economic Cooperation (CAREC) Program.
ADB is working on the next country partnership strategy for Turkmenistan which will provide the strategic framework for engagement for 2024–2028. With a strong focus on market connectivity, the strategy will cover national economic development economic diversification, private sector development and investment, building human capital, supporting climate action including climate adaptation and mitigation, and gender mainstreaming.
As part of this process, ADB is conducting a range of diagnostic studies to identify opportunities and priority areas for the next stage of the ADB–Turkmenistan partnership. The new strategy will emphasize the country's transition to low-carbon energy, in accordance with ADB's commitment to align its new operations with the Paris Agreement by 1 July 2023.
The fact sheet is available here: https://www.adb.org/sites/default/files/publication/27807/tkm-2022.pdf
///nCa, 15 August 2023
#Asian_Development_Bank, #ADB, #Turkmenistan, #development_assistance, #infrastructure, #transport, #economy, #energy