The UNESCO World Culture Club has opened at the Institute of International Relations of the Ministry of Foreign Affairs of Turkmenistan, the Neutral Turkmenistan newspaper writes.
This is the second such structure created in Turkmenistan. The first UNESCO Club "Languages of the World" debuted at the Azadi-named Turkmen National Institute of World Languages in July of this year.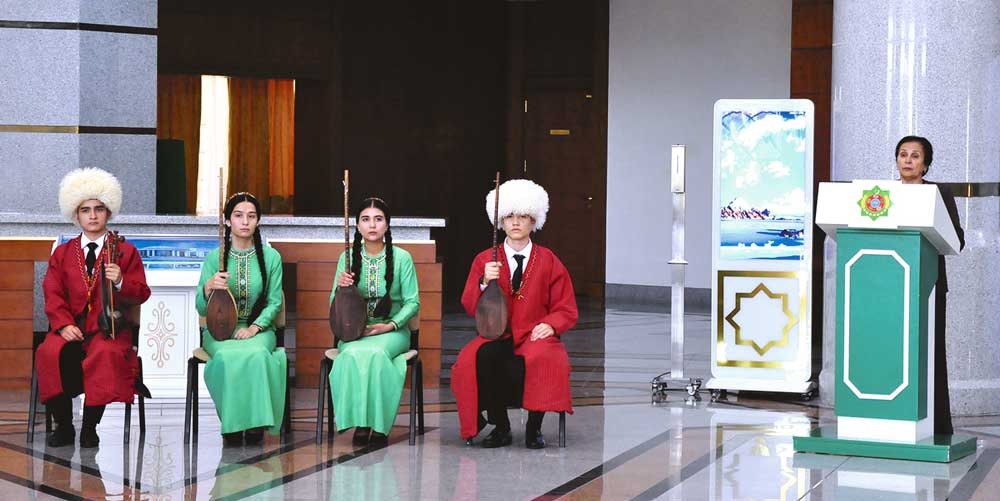 The opening ceremony of the club was attended by the Executive Secretary of the National Commission of Turkmenistan for UNESCO Chinar Rustamova, the staff of the foreign ministry, the teaching staff of the university, students, major public organizations and the media.
The speakers at the ceremony discussed the significance of the UNESCO Club's goal in helping young people learn about the culture, traditions, and customs of their nation and get experience in creative and research-based activities.
The activities of the new club will be aimed at popularizing the cultural heritage of the world, raising awareness about the activities of UNESCO among young people.
In addition, documents and information materials on the work of this international organization, as well as on Turkmen historical and cultural heritage sites recognized on the UNESCO World Heritage List, are displayed in the Club's dedicated area.
It should be noted that higher schools in Turkmenistan pay great attention to the introduction of best practices in the field of education and science within the framework of UNESCO cooperation programs.
The creation of UNESCO departments, clubs and other structures creates ample opportunities for the integration of Turkmen universities into the world educational process.
The Institute of International Relations of the Ministry of Foreign Affairs of Turkmenistan effectively cooperates with the Secretariat of the National Commission of Turkmenistan for UNESCO. And the opening of the Club will contribute to the further productive educational work among future diplomats.  ///nCa, 6 October 2022 (photo source – Neutral Turkmenistan)