On 22-26 May 2023, Bucharest and Constanta are hosting the Days of Culture of Turkmenistan. The delegation of Turkmenistan consisting of representatives of the Ministry of Culture, artists, scientists, professors, as well as journalists arrived in Romania, the Embassy of Turkmenistan in Romania reports.
On 22 May, the opening ceremony of the Days of Culture of Turkmenistan was held in Bucharest. The ceremony was attended by representatives of state agencies, academic community of Romania, heads and representatives of diplomatic missions accredited in the country, the Turkmen-Romanian Interparliamentary Friendship Group, as well as Turkmen students studying in Bucharest.
The event was organized in accordance with a special Decree of the President of Turkmenistan on the solemn celebration in 2024 at the international level of the 300th anniversary of the birth of the outstanding philosopher and classical poet Makhtumkuli Fragi.
In this vein, the program of the Days of Culture of Turkmenistan includes an international conference, an exhibition, an evening of poetry, a screening of the film "Istärin" dedicated to the creative work of the great Turkmen poet and thinker.
The Days of Culture provides good opportunity to get acquainted with the Turkmen national decorative, applied and artistic art, Turkmen cuisine and traditional costumes, song and music art.
As part of the opening ceremony, an international conference dedicated to the 300th anniversary of the birth of Makhtumkuli was held.
The forum was attended by the Deputy Ministers of Culture of Turkmenistan and the Minister of Culture of Romania, the head of the Turkmen-Romanian Interparliamentary Friendship Group from the Romanian side, as well as diplomats, scientists, cultural and art figures of the two countries, who noted the importance of the poetic and philosophical heritage of the great poet in the development of world classical literature.
It was also stressed that the friendly relations that have developed between Turkmenistan and Romania allow to build up a multifaceted partnership designed to serve for the benefit of the two peoples.
Alongside the event, a concert by Turkmen musicians was held. At the event, pieces from national musical classics, folk songs, and music based on Makhtumkuli's poetry were performed.
Here are some photos from the event: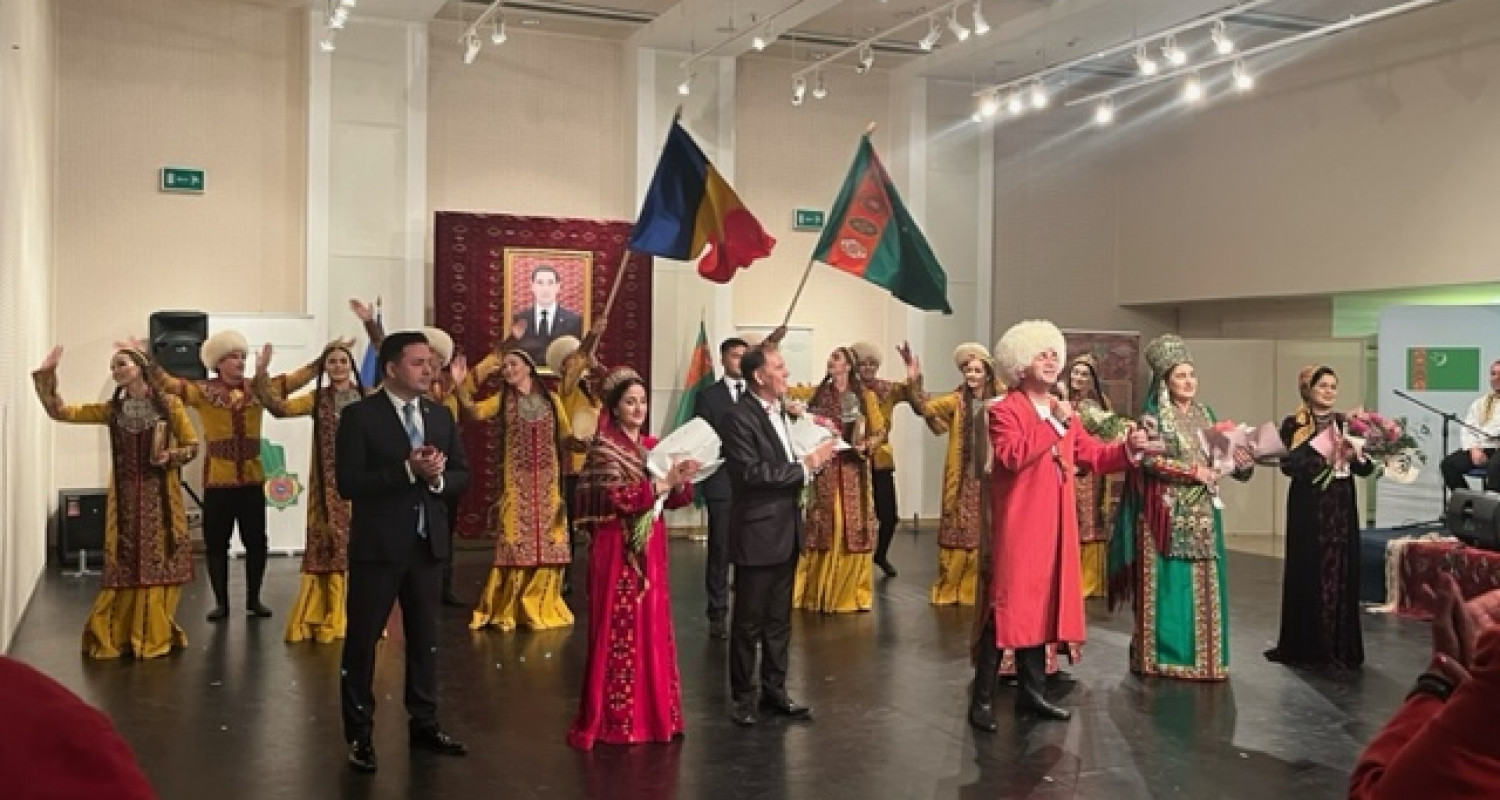 ///nCa, 23 May 2023