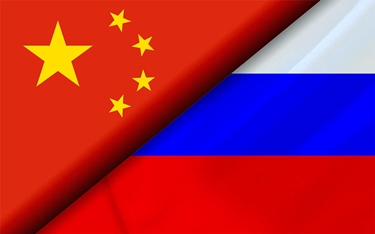 President Xi Jinping of China is starting his state visit to Russia today (20 March 2023). Ahead of the start of the visit, the flagship Peoples' Daily of China has published an article by President Vladimir Putin of Russia.
Here are some excerpts from the article:
I am glad to have the opportunity to address the friendly Chinese people from the pages of one of the largest and most authoritative world publications on the eve of the state visit to Russia by Chinese President Xi Jinping . This significant event reaffirms the special nature of the Russian-Chinese partnership, which has always been built on mutual trust, respect for each other's sovereignty and interests.
We have high expectations for the upcoming negotiations. We have no doubt that they will give a powerful new impetus to the entire range of bilateral cooperation. It is also a great opportunity for me to see a good old friend with whom we have the warmest relationship.
[ . . . ]
One of our priorities is trade and economic partnership. By the end of 2022, the already solid bilateral trade doubled and reached $185 billion. This is a new record. And we have every reason to believe that the $200 billion bar we set with President Xi Jinping will be exceeded not in 2024, but already this year. At the same time, it is important that the share of settlements in national currencies in mutual trade is growing and our relations are becoming even more sovereign.
Long-term joint plans and programs are being successfully implemented. For example, the Russian-Chinese main gas pipeline "Power of Siberia" in its scale, without exaggeration, has become the "deal of the century." The volume of deliveries of domestic oil and coal has grown significantly. With the participation of our specialists, new nuclear power units are being built in China, Chinese companies are actively involved in LNG projects, and industrial and agricultural cooperation is strengthening. Together we explore outer space and develop new technologies.
[ . . . ]
Russia and China are consistently working in the interests of creating an equal, open, inclusive security system not directed against third countries in the region and the world as a whole. In this regard, we note the constructive role of the Chinese Global Security Initiative, which is consonant with Russian approaches in this area.
[ . . . ]
It is Russian-Chinese relations that today actually act as the cornerstone of regional and global stability, stimulate economic growth, and serve as a guarantor of a positive agenda in international affairs. They are an example of harmonious creative cooperation between major powers.
I am sure that our friendship and partnership, based on the strategic choice of the peoples of the two countries, will continue to grow and strengthen for the sake of the well-being and prosperity of Russia and China. And this, undoubtedly, will be facilitated by the current visit to Russia of the Chairman of the People's Republic of China. /// nCa, 20 March 2023
Full text of the article is available here: http://en.kremlin.ru/events/president/news/70743