On 29 August 2023, Astana hosted a regional conference entitled "The Humanitarian Consequences of Nuclear Weapons and the Nuclear-Weapon-Free Zone in Central Asia". The conference was attended by diplomats and government experts from the States of Central Asia.
The event, dated to the International Day against Nuclear Tests, was organized by the Ministry of Foreign Affairs of Kazakhstan, together with the "Center for International Security and Policy", International Committee of the Red Cross (ICRC), non-governmental organizations "International Campaign to Abolish Nuclear Weapons" (ICAN) and Sokka Gakkai International.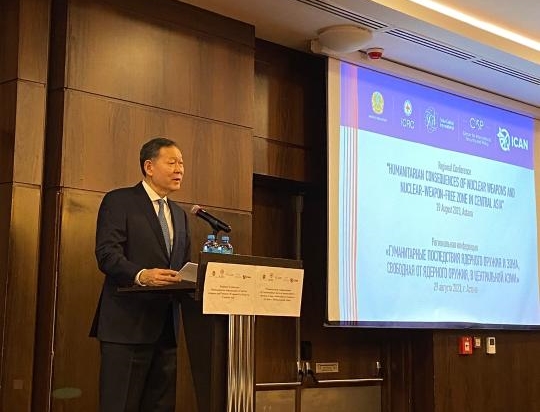 First Deputy Minister of Foreign Affairs of Kazakhstan Kairat Umarov delivered a welcoming speech, emphasizing the importance of observing the global ban on nuclear testing and noting the importance of work undertaken in this area as a key element of collective efforts to achieve a world free of nuclear weapons.
The Kazakh diplomat noted that the event in Astana is a part of a series of global events for promoting building of a world free from nuclear tests and nuclear weapons. The UN General Assembly also celebrates this day by holding a traditional meeting in the Organization's headquarters in New York. Furthermore, a joint statement by Kazakhstan and the Comprehensive Test-Ban Treaty Organization calling to continue work in this direction has been adopted.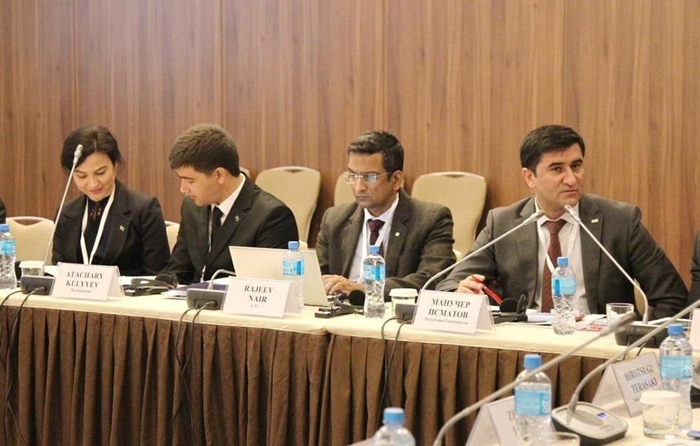 Within the framework of the panel discussion dedicated to the Nuclear-Weapon-Free Zone in Central Asia, the presentation of the foreign ministry of Kazakhstan drew the attention of the participants to the activities of Kazakhstan within the framework of the Treaty on Prohibition of Nuclear Weapons (TPNW) working group on nuclear testing victim assistance and environmental rehabilitation, as well as the initiative of the Republic of Kazakhstan to create an International trust fund on this issue.
The conference participants exchanged views on the compatibility and complementarity of the main international legal instruments in the field of nuclear disarmament and non-proliferation, such as the Treaty on the Prohibition of Nuclear Weapons, the Treaty on the Non-Proliferation of Nuclear Weapons, the Comprehensive Nuclear-Test-Ban Treaty, the Treaty on a Nuclear Weapon-Free Zone in Central Asia and other.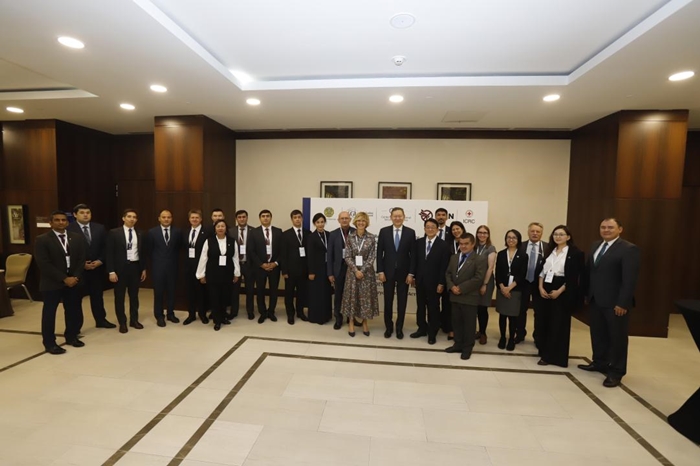 In 2009, the United Nations General Assembly approved August 29 as the International Day for Action against Nuclear Tests.
The Treaty on the Prohibition of Nuclear Weapons (TPNW) was adopted in June 2017 and entered into force on 22 January 2021 (after 50 ratifications). For the first time in history, the Treaty established an international legal ban to possess nuclear weapons – the last legally not prohibited type of the weapons of mass destruction. TPNW has 68 states-parties and 91 signatories. Kazakhstan actively participated in the negotiations on TPNW, signed it on 2 March 2018 and delivered legal act of ratification on 29 August 2019. ///nCa, 30 August 2023