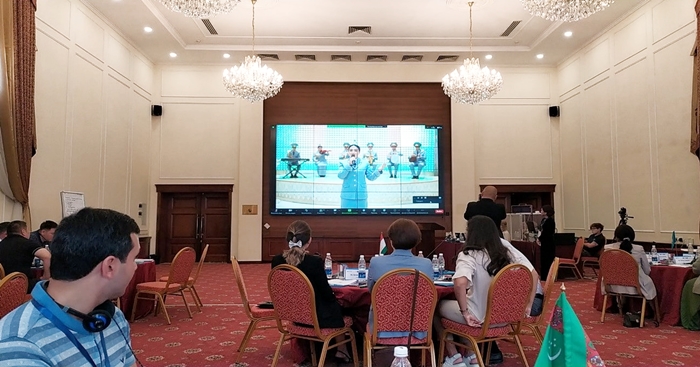 From 22 to 24 August 2023, a regional training on gender mainstreaming was held in Bishkek, Kyrgyzstan for members of port control groups and air cargo control groups of the customs services of Central Asian countries.
The participants of the training were employees of customs and other competent authorities of Turkmenistan, Kazakhstan, Uzbekistan, Kyrgyzstan, Tajikistan and Pakistan, the State Customs Service of Turkmenistan reports.
During the event, the delegation of the State Customs Service of Turkmenistan shared the country's experience in implementing gender policy in customs authorities.
The Turkmen delegation noted that the profession of customs officer in Turkmenistan is no longer male-dominated.
Women customs officers in Turkmenistan work alongside men to perform a variety of duties, including preventing illegal trade, administering customs payments, keeping customs statistics, and mastering advanced customs technologies.
Many of them successfully serve in senior positions.
Dozens of women in the service were awarded medals of various degrees, as well as commendations and from the leadership of the State Customs Service.
"Among the women customs officers there are participants and prize-winners of national sports championships and international competitions," said the representative of the Turkmen delegation.
The training was organized by the United Nations Office on Drugs and Crime (UNODC) with the collective support of the OSCE Program Office in Bishkek, the World Customs Organization (WCO), and the Global Container Control Program (GCCP).
The main purpose of this event is to create a platform for dialogue and cooperation of women in the customs structures of the region. ///nCa, 29 August 2023
#Turkmenistan, #women_in_Turkmenistan, #State_Customs_Service_of_Turkmenistan, #gender_policy