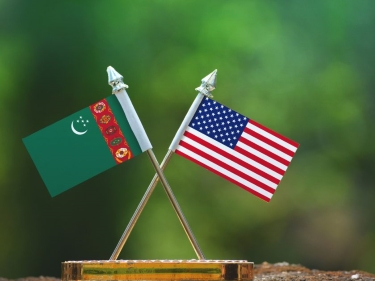 On Monday, 29 May, President of Turkmenistan Serdar Berdimuhamedov had telephone talks with the US special presidential envoy for climate John Kerry, TDH reports.
The sides exchanged views on key aspects of climate issues. In this context, Turkmenistan's vision for addressing global environmental challenges and protecting the environment from the negative impact of anthropogenic factors linked to intensive industrial development was voiced.
Turkmenistan welcomed the new initiative on the Global Methane Commitment (GMO) at the 26th session of the Conference of the Parties to the UN Framework Convention on Climate Change expressing interest in its detailed study and in considering the possibility of joining.
Furthermore, the government implementing a "green" economy strategy is focused on the gradual introduction of innovative environmentally friendly resource-saving technology in the oil and gas, energy, transportation, and other industries.
At the initiative of Turkmenistan, Ashgabat intends to host a Regional Climate Technology Center for Central Asia under the auspices of the UN as a platform for partnership in the field of adaptation to climate change and mitigation of its consequences.
At the end of the conversation, the sides expressed confidence that constructive interstate cooperation will continue to develop successfully, filling with new content. ///nCa, 30 May 2023